Impressive Opening Day start streaks coming to end
Verlander, Sabathia have been mainstays in first games of season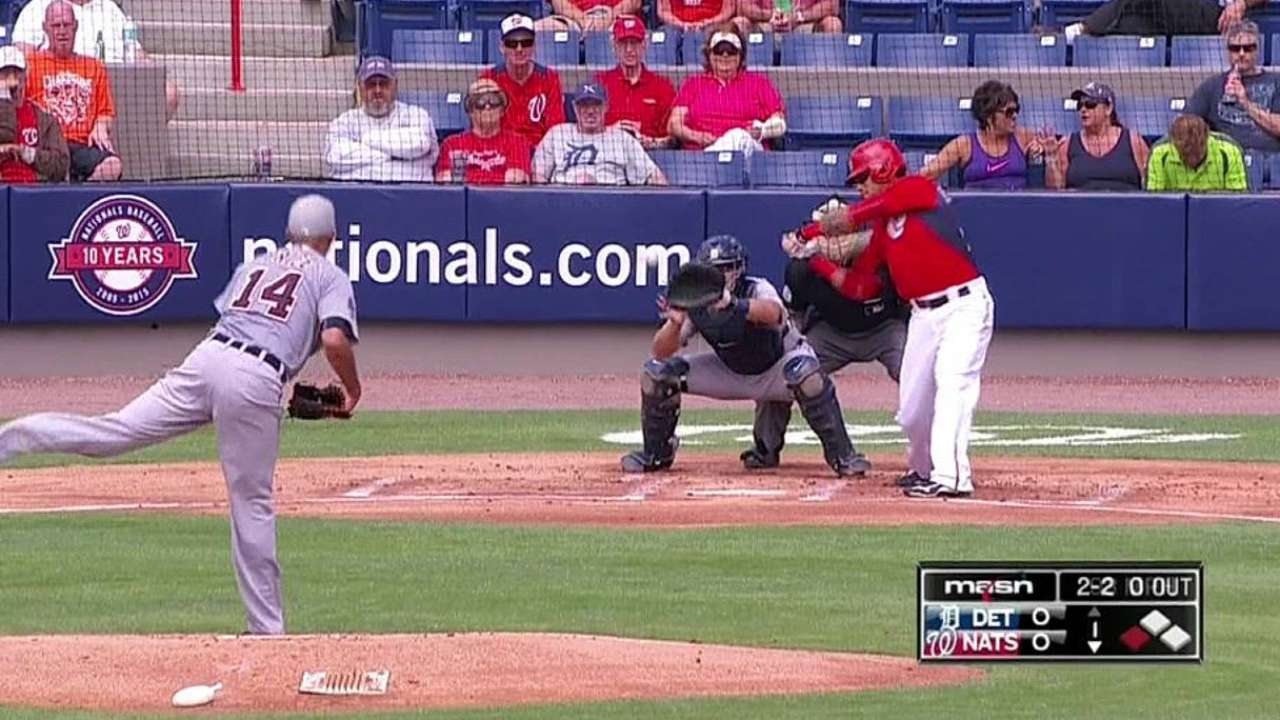 Jack Morris made 14 consecutive Opening Day starts from 1980-93, and that Major League Baseball record seems even more impressive when considering the news on Friday.
The Tigers announced that David Price will start their April 6 opener, thus ending Justin Verlander's streak of seven in a row. At about the same time in Florida, Yankees manager Joe Girardi indicated that CC Sabathia's streak of nine straight openers, the longest active run by a Major League pitcher, is likely to end on April 6 as the pitcher continues to recover from arthroscopic knee surgery.
Barring an unforeseen development in the next two weeks, that means Felix Hernandez is going to be the new King of consecutive Opening Day starts. He has made six in a row since Erik Bedard started for Seattle in 2008, and Hernandez -- who is 5-0 in those outings -- is scheduled to make it seven straight on April 6 against the Angels.
Jered Weaver of the Angels and Yovani Gallardo of the Rangers follow Hernandez with five consecutive Opening Day starts. Neither club has announced its Opening Day pitcher yet, but both are possibles to extend their streaks to six. Gallardo's five straight came for Milwaukee, which recently announced that Kyle Lohse will start at home April 6 against the Rockies.
Clayton Kershaw of the Dodgers and Jon Lester each have started four straight. Both are announced as starters for their respective clubs' Opening Day games, so No. 5 is coming for them. Lester's previous four were with the Red Sox, whose Opening Day starter is unknown and unlikely to be announced until close to the start of the season.
There are three pitchers with three-year runs, and all of them have a chance to make it four straight: Johnny Cueto of Cincinnati, Stephen Strasburg of Washington and James Shields of San Diego. If Shields gets the nod again, that will mean he starts four straight openers with three different teams. He opened for Tampa Bay in 2012 and then for Kansas City the last two years.
Five pitchers have started each of the last two Opening Days: Price (for Tampa Bay), Jeff Samardzija of the White Sox (for the Cubs), R.A. Dickey of Toronto, Adam Wainwright of St. Louis and Chris Sale of the White Sox. Interestingly, Dickey did not start for the Mets during his 2012 Cy Young season (Johan Santana did). Sale is out for this Opening Day, so his run will end.
Roy Halladay started 10 consecutive openers from 2003-12. His streak ended when Cole Hamels started for Philadelphia in 2013; Halladay pitched the following game and then retired at the end of that season.
"I can't say I'm surprised," Verlander said of the Opening Day decision. "I didn't have a good season last year by anyone's measure, especially my own. I feel like Opening Day is something that is earned, not given. You need to prove yourself and I didn't do that last year."
Sabathia's overall streak includes six consecutive openers for the Yankees, and he would need just one more to tie Whitey Ford, Ron Guidry and Mel Stottlemyre for the club record.
"I can't sit here and say it's going to make or break me if I don't start Opening Day. I've done it a lot," Sabathia said. "I want to be there in September and for Game 1 of whatever playoff series. I leave that up to them. I hate to sound like I don't care, because I do. But whenever I get out there, I'll be happy with that."
Mark Newman is enterprise editor of MLB.com. Read and join other baseball fans on his MLB.com community blog. This story was not subject to the approval of Major League Baseball or its clubs.