Clark's semblance to Lind won't hurt chances to make club
Left-handed-hitting first baseman having red-hot spring for Brewers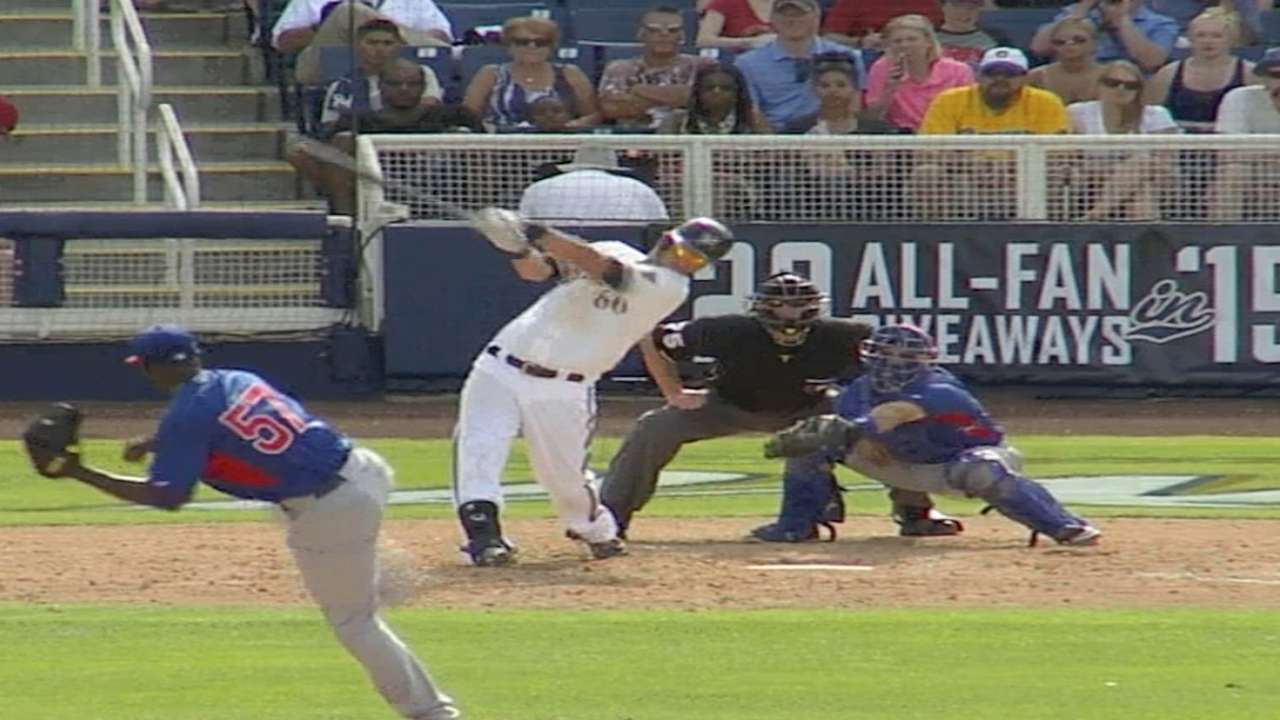 PHOENIX -- Adam Lind is a left-handed hitter limited to first base. Matt Clark is a left-handed hitter mostly limited to first base who is vying for a spot on the bench. The fact they overlap does not preclude Clark making the club, manager Ron Roenicke said Friday.
Clark has been making a strong case to start the year with the Brewers. He entered the day batting .355 and leading Brewers spring hitters in at-bats (31), hits (11) and total bases (18).
"If that bat is something you really think is important, then you can [carry both Clark and Lind]"," Roenicke said. "If you had Prince [Fielder] out there playing first base, then you don't need him. But we don't know with Lind how many games he's going to be able to [play]. So I think you want a guy to replace him that you feel good about.
"But the main thing is you need good pinch-hitters on the bench, and more left-handers than you do right-handers."
Clark made a positive impression on the Brewers last season, when he hit three September home runs. His batting average fell below .200 before the season was out, but Roenicke has been impressed by Clark's ability in more regular playing time this spring to use the whole field.
In an emergency, Clark could also play the outfield. But if he makes the Opening Day cut, it will be on the strength of his bat as a pinch-hitter.
"He's a smart hitter. He knows what he's doing," Roenicke said. "I think he would be able to do it."
Adam McCalvy is a reporter for MLB.com. Read his blog, Brew Beat, and follow him on Twitter at @AdamMcCalvy. This story was not subject to the approval of Major League Baseball or its clubs.