Astros get opposite results from rotation candidates
Deduno struggles with command, big inning while Wojo strikes out two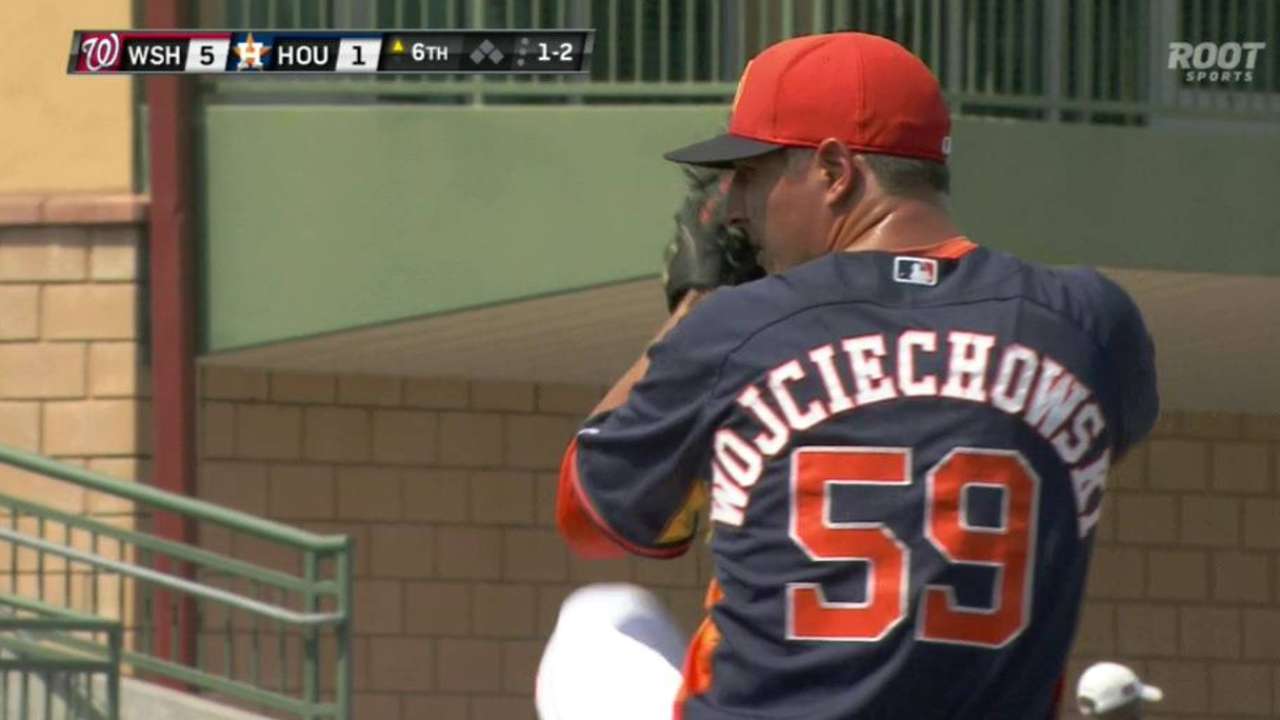 KISSIMMEE, Fla. -- Two candidates for the final spot in the Astros' rotation were on display during Friday's 7-5 loss to the Nationals, as right-handers Samuel Deduno and Asher Wojciechowski each made an appearance.
"We got a few weeks left, but every outing counts," manager A.J. Hinch said. "It's an aggregate of what we're looking at. When these guys get on the field and compete, we're watching pretty closely."
Deduno struggled from the beginning of his first start of the spring. He issued a walk to the leadoff hitter, Tony Gwynn Jr., followed by a run-scoring double by Danny Espinosa. That quickly ignited a four-run first inning from the Nationals, who sent nine batters to the plate.
"When I faced the first batter and walked him, then I was trying to be more perfect," Deduno said.
Deduno's day was done after he gave up four runs on four hits, walking four in two innings. He had been pitching well to start the spring. In his previous eight innings, Deduno allowed just one run on eight hits with eight strikeouts.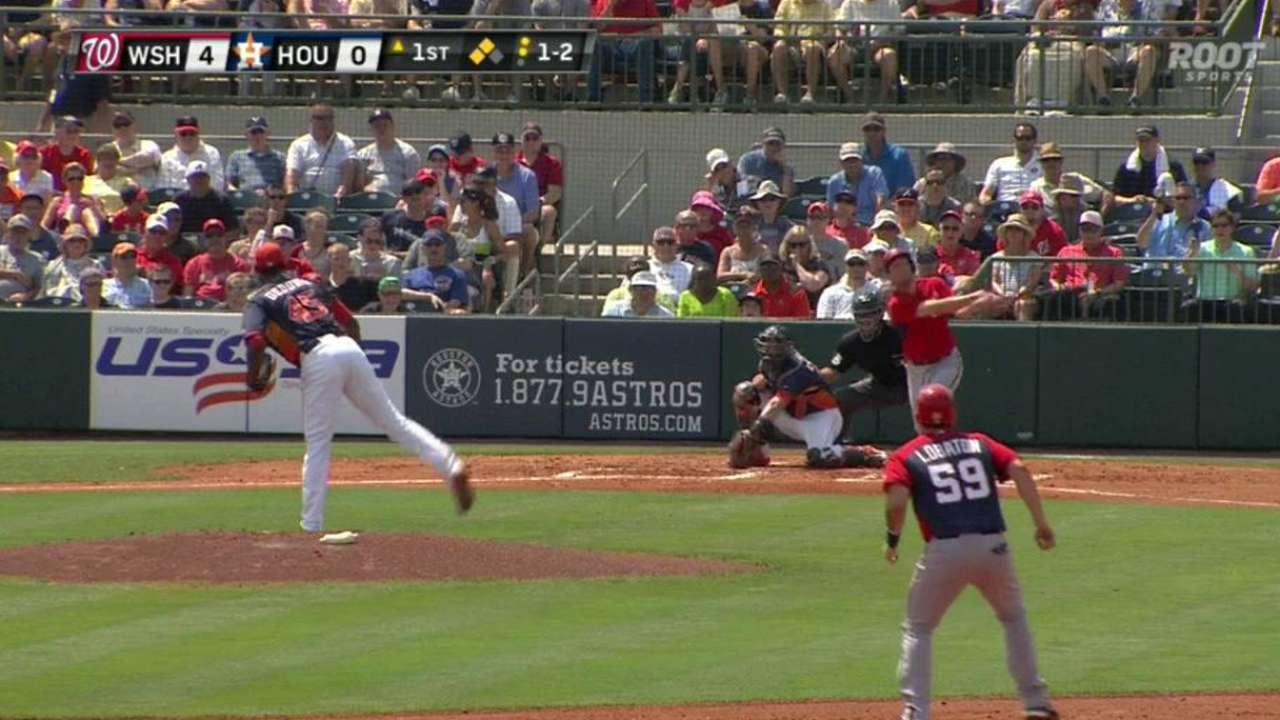 Wojciechowski did not feel good about his mechanics when he entered the game in the sixth inning. He said he felt himself flying open and his arm lagging behind him during his delivery. Wojciechowski pitched well, although the Nationals had taken out many of their regulars by that point in the game.
"Today, I didn't feel the best," Wojciechowski said. "But a lot of the time, you're not going to feel very good."
Wojciechowski said he did not begin to feel comfortable until the last of his three innings, but he allowed only one run -- a solo homer from Kila Ka'aihue -- while striking out two.
Hinch said he planned to meet with his coaching staff to discuss how to iron out the next step for both pitchers, but he did say either Deduno or Wojciechowski will start Wednesday's game.
Roberto Hernandez and Dan Straily are also both candidates for a rotation spot.
"It is an aggregate of everything they've done," Hinch said. "And not just for these four or six weeks, but also previous seasons. ... There's a process part of it, there's a results part of it, and then there's a history that we know about our guys."
Jamal Collier is a reporter for MLB.com. Follow him on Twitter at @jamalcollier. This story was not subject to the approval of Major League Baseball or its clubs.