Eaton, White Sox reach five-year extension
Outfielder's deal worth $23.5 million, includes club options for 2020, '21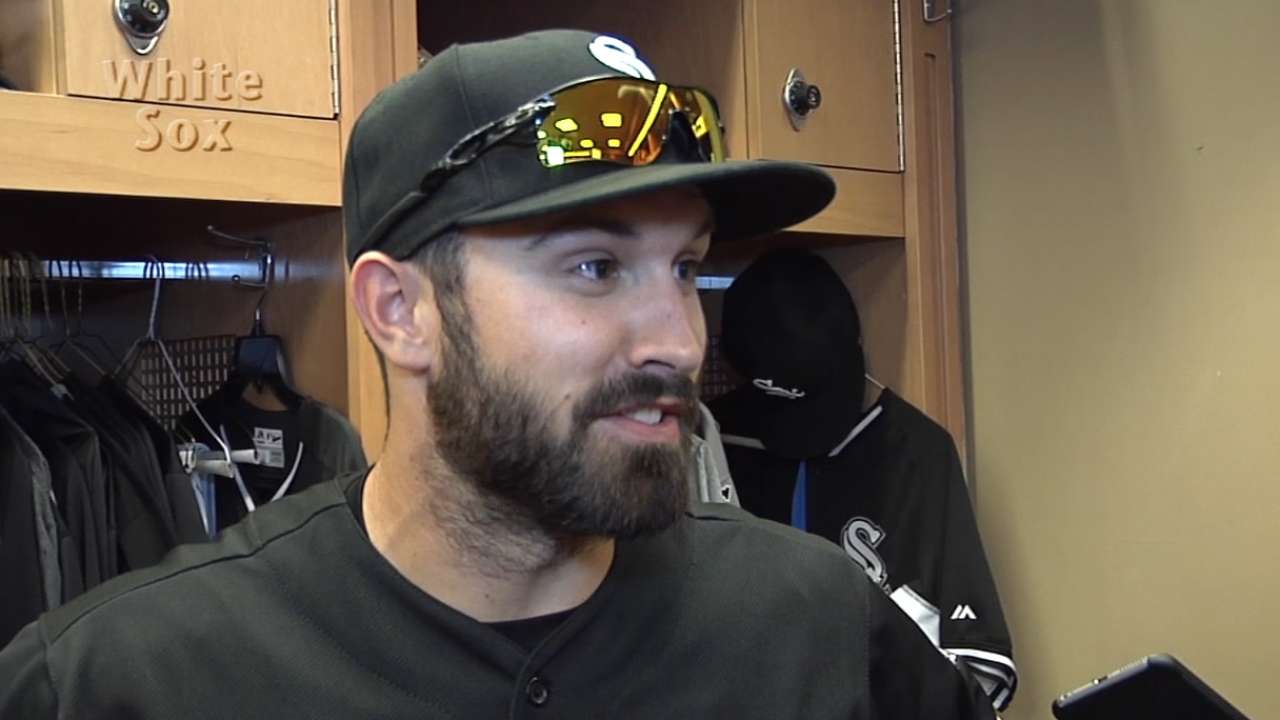 GLENDALE, Ariz. -- Adam Eaton, a consistently solid and eloquent interview, was left at a momentary loss for words Friday afternoon.
That search for the right sentiment from the energetic White Sox leadoff man and center fielder focused on the announcement of a five-year, $23.5 million contact, including club options for 2020 and 2021. It was another step for the White Sox in locking down their young core, as Eaton joined Chris Sale, Jose Quintana and to some extent, Jose Abreu, with team-friendly, long-term deals.
For the 19th-round pick of the D-backs in the 2010 First-Year Player Draft, it's a moment he thought about but didn't know if it would ever be possible.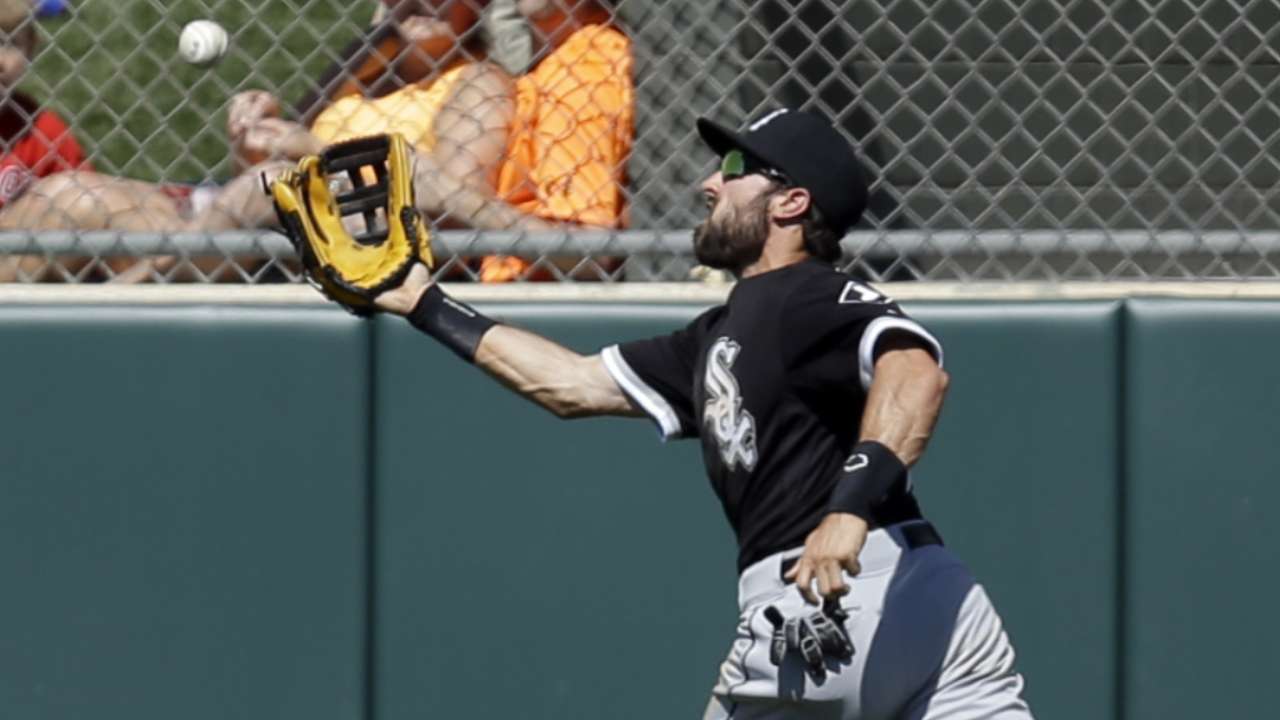 "It almost brings a tear to my eye because I've been looked over my whole life. I say that I dreamed about it, but really I didn't," said Eaton, who got a bit emotional when talking about the new contract after exiting Friday's 10-7 loss to the Cubs at Camelback Ranch. "When I was in high school, I dreamed about playing college baseball, Division II, Division III.
"When I was in college, just dreaming about putting a professional uniform on in Missoula, Mont. To sign a professional contract for five years in the big leagues, it's absolutely crazy how far we've come."
Under terms of the contract, the 26-year-old Eaton will receive $850,000 in 2015, $2.75 million in 2016, $4 million in 2017, $6 million in 2018 and $8.4 million in 2019. The White Sox hold options for 2020 at $9.5 million and for 2021 at $10.5 million. If either option is declined, Eaton will receive a $1.5 million buyout.
.@AdamSpankyEaton's extension has us feeling like... #CongratsSpanky pic.twitter.com/h7sN3Kjt88

- Chicago White Sox (@whitesox) March 20, 2015
Eaton batted .300 with 26 doubles, 10 triples, one home run, 35 RBIs, 76 runs scored and 15 stolen bases in 2014, his first season with the White Sox after being acquired from Arizona. Eaton tied for the American League lead in triples, ranked third in average with runners in scoring position (.355), 10th in average and 12th in on-base percentage (.362).
Having a capable leadoff hitter such as Eaton is a rare commodity. Having one of good clubhouse character and with Gold Glove capabilities helps the deal make even more sense, despite Eaton's frenetic on-field style that produced two trips to the disabled list last season.
"These guys are hard to find and you have a guy who addresses several needs of being able hit at the top of the order, get on base, run and play defense at a premium position. That's a nice piece to have on any club," White Sox general manager Rick Hahn said. "We're happy that we can work out something that extends his stay in a White Sox uniform to potentially seven years."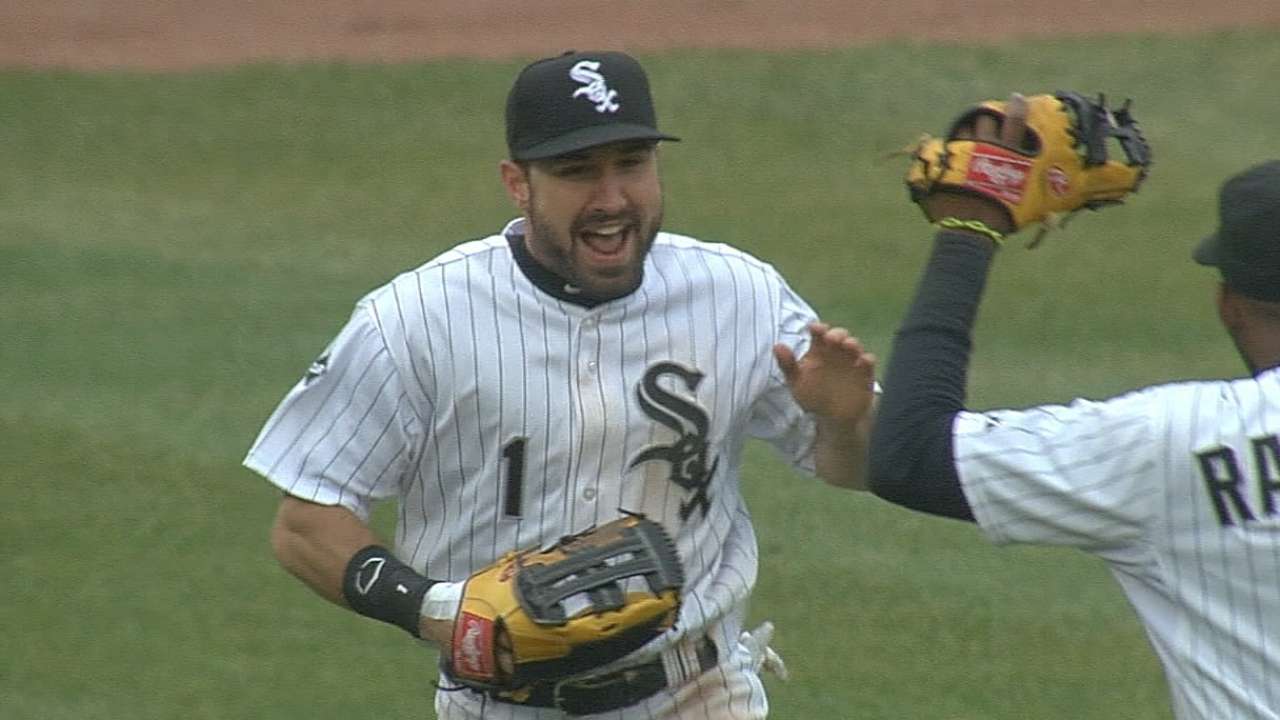 While the money he's making was described by Eaton as beyond surreal, Eaton also is glad to give financial flexibility to a White Sox team that he hopes can win multiple championships during his tenure. Eaton's biggest problem was keeping the talks quiet over the past three weeks.
"I'm a guy that if I buy you a Christmas present in November, you're getting it in November," Eaton said. "It was tough for me not to tell my family and friends. Very stressful, but I'm glad it's done and over with and we can move forward now."
Scott Merkin is a reporter for MLB.com. Read his blog, Merk's Works, and follow him on Twitter @scottmerkin. This story was not subject to the approval of Major League Baseball or its clubs.