Windy City rivalry poised to heat up in 2015
Offseason deals build optimism in Chicago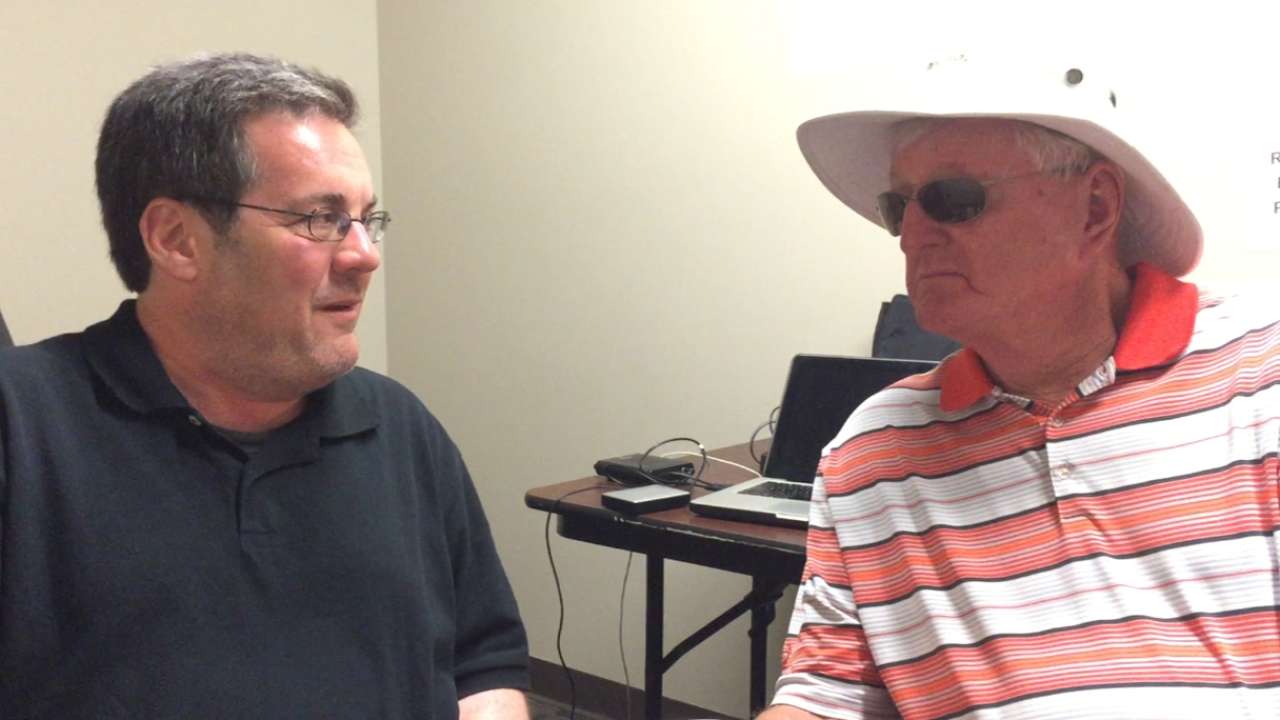 GLENDALE, Ariz. -- Something special still exists when the Cubs meet the White Sox, even when it's during the third week of Cactus League action at Camelback Ranch and even with some of the Cubs' regulars out of the lineup.
Paul Konerko called the rivalry the closest thing to a playoff atmosphere aside from actual playoff games. Fans take bragging rights seriously, although with the White Sox World Series championship in 2005, there's clearly something more to be obtained on both sides of town.
Ken "Hawk" Harrelson, the colorful White Sox television play-by-play voice, recently told MLB.com that this 2015 season marks the first time in his memory where both clubs have World Series-caliber teams. And judging by Friday's sellout in Arizona, the buzz seems to be slowly returning to the stands.
"As a baseball player, any time the stands are filled, it's what you want," said White Sox pitcher Jeff Samardzija, who started with the Cubs and played on the North Side from 2008 into 2014. "You want excitement. You want passion in every game. When those games do happen, it's always a little bit more exciting."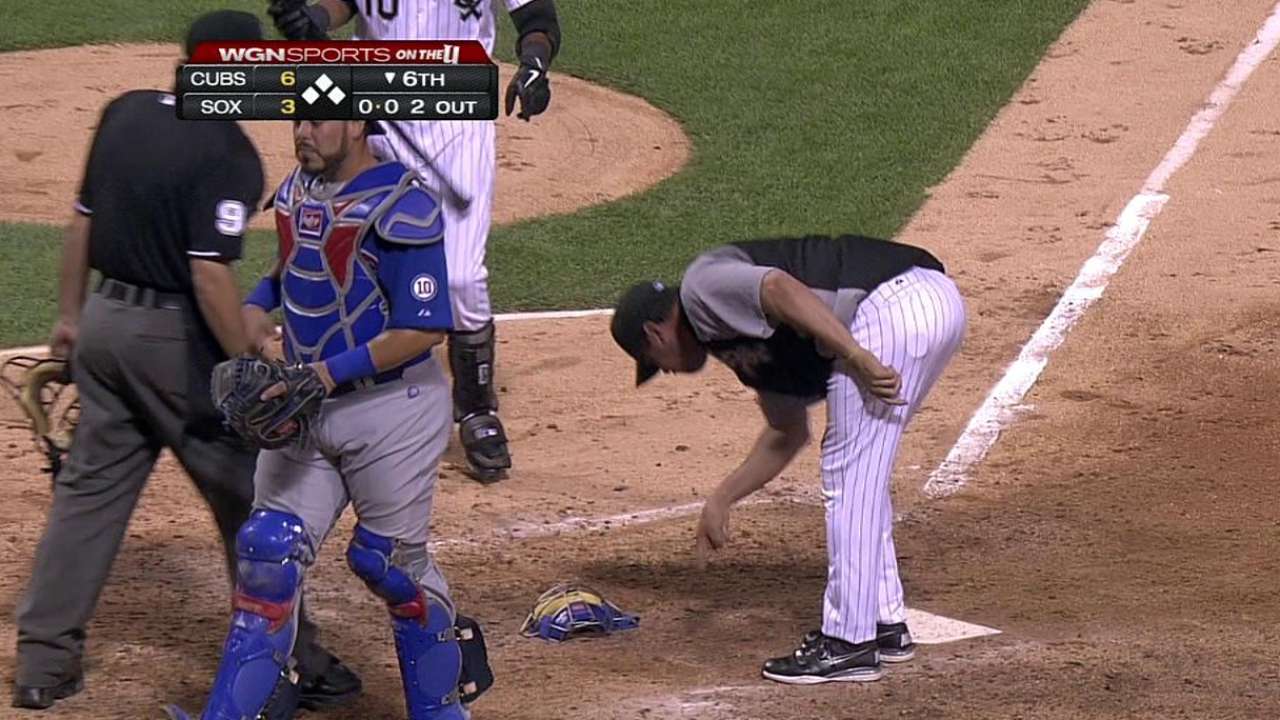 "All the fans were involved. Everybody was in the game. Everybody was feeling it," said White Sox catcher Geovany Soto, who played for the Cubs from 2005 into 2012. "You were playing for your side of town. It was really fun from the first inning all the way to the last out."
Ask 10 fans for their favorite memories from this series, which the White Sox lead 52-46, and 10 different answers will probably be provided.
There's the Carlos Lee walk-off grand slam against Courtney Duncan in 2001, or the Brant Brown walk-off homer against Tony Castillo in 1998. On the more colorful side, White Sox manager Ozzie Guillen was ejected in the sixth inning of a 2011 contest after arguing a fair/foul call on an Alexei Ramirez tapper in front of the plate. He then kicked Soto's mask, lying near home plate, out of frustration.
Soto's reaction of laughter was as memorable as Guillen's show. In 2012, Samardzija hit Konerko in the face with a pitch, forcing the first baseman to leave the game. Samardzija called over to the White Sox captain to make sure he was OK and ultimately presented Konerko with his going-away gift from the Cubs last season at Wrigley Field. Now, Samardzija is pitching for the team with which Konerko became an icon.
"For me, it was making sure a guy I respected respected me back," Samardzija said. "That's all I was going for, reaching out to Paulie there, making sure we were on the same page. I wouldn't do that for everybody, but Paulie was definitely one of those guys."
Attendance for back-to-back two-game series last year was well down, but those games were played May 5-8, from Monday to Thursday. This year's competition takes place from July 10-12 at Wrigley Field and Aug. 14-16 at U.S. Cellular Field. The buzz and weekend matchups should bring back the intensity.
"It's not that squeeze week in early May where it's four games and it's over," White Sox senior vice president/sales and marketing Brooks Boyer said. "It's the Cubs/Sox on a weekend in August."
Scott Merkin is a reporter for MLB.com. Read his blog, Merk's Works, and follow him on Twitter @scottmerkin. This story was not subject to the approval of Major League Baseball or its clubs.