Choo's top priority this season is staying healthy
Outfielder believes the numbers will be there if he stays on the field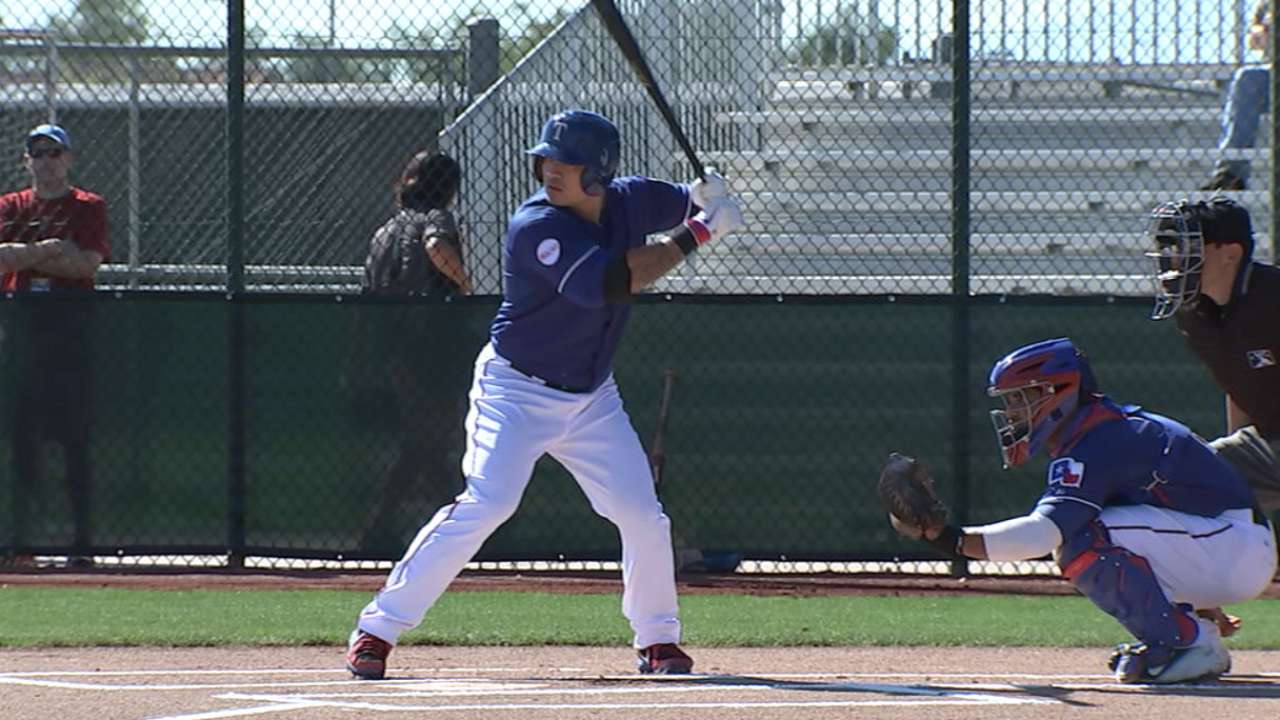 SURPRISE, Ariz. -- Shin-Soo Choo has three goals for the upcoming season.
"First goal, stay healthy," Choo said. "Second goal, health. Third goal, health."
There are no numerical goals.
"If I'm healthy and I play my 150 games, my numbers will be there," Choo said.
Choo, who got extra hitting in a Friday morning B game, also said he feels he has nothing to prove.
"I'm healthy," Choo said. "I'm not a teenager anymore, I don't have to prove anything. I just need to play like Shin-Soo Choo, like I did with the Indians and the Reds. I don't have anything to prove. You have to do that in the Minor Leagues. If I stay healthy, I'll be fine."
Choo was not healthy last season. He had a sore left elbow almost from the beginning of Spring Training and a sprained left ankle sustained on April 21. Both were surgically repaired, but Choo ended up hitting .242 with 58 runs scored, 13 home runs, 40 RBIs, a .340 on-base percentage and a .374 slugging percentage.
Health, Choo said, will address all of that and so far he has been feeling good this Spring Training. He is also just 4-for-18 at the plate, but the Rangers have been careful using him, trying not to go too fast too soon. They are taking the same approach with Prince Fielder and Mitch Moreland.
To get extra at-bats, Choo was used as a designated hitter in the Friday morning B game. He was officially 1-for-3 with a walk, although the hit was a high fly that was lost in the Arizona sun by Minor League outfielder Luis Terrero.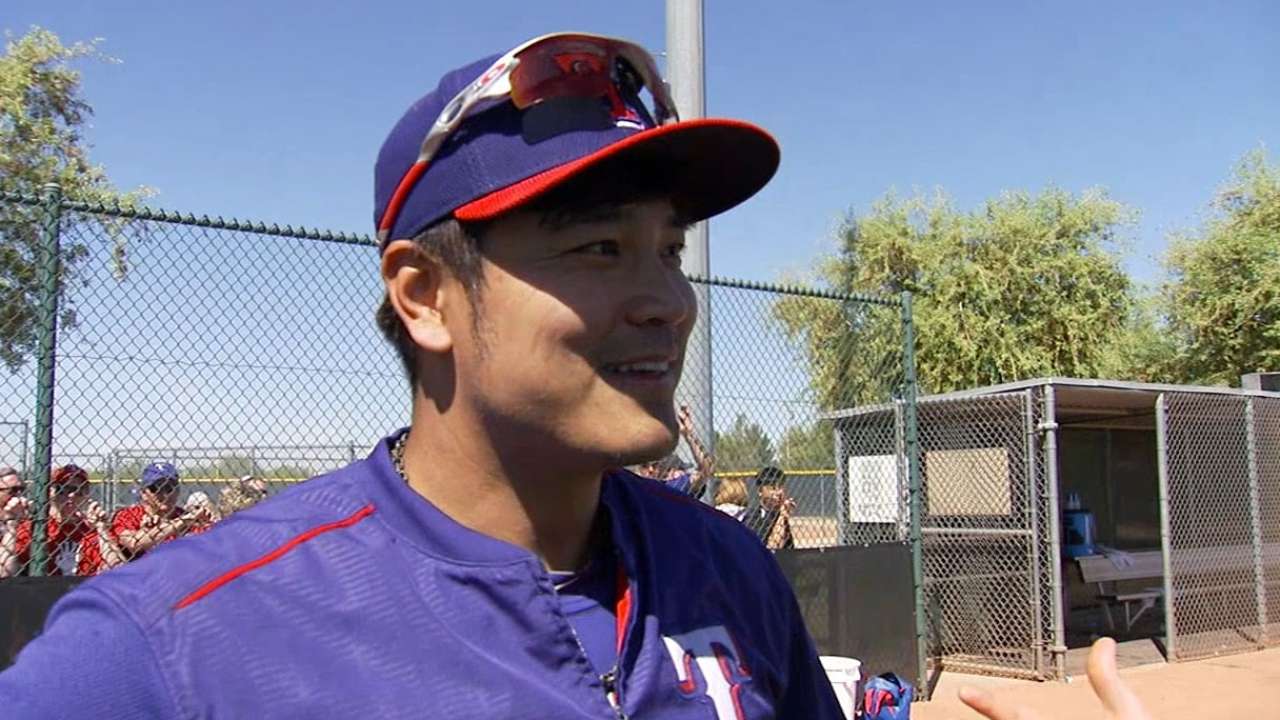 "That was not a hit," Choo said, disputing the official B game scoring decision.
Choo's 2014 season can be divided into two sections. In his first 37 games through May 16, he was hitting .305 with a .431 on-base percentage and a .469 slugging percentage. After May 16, he hit .217 with a .301 on-base percentage and a .336 slugging percentage.
So what happened on May 16? Fielder played his last game for the Rangers. His absence seemed to have a bigger impact than people realized.
"Huge difference," Choo said. "Whether he is playing good or bad, when he's in there, it makes a big difference."
So the theory around the Rangers suggests Choo is better when he doesn't have to be in the spotlight and carry a bigger load than normal. Let Fielder and Adrian Beltre handle that responsibility.
Choo may bat third or he may bat fifth. That doesn't seem to be an issue for him as long as Fielder and Beltre are somewhere around him. If so, and he stays healthy, the Rangers feel good about getting a normal year out of Choo.
That's why they are taking it easy with him this spring and why he was in a B game on Friday morning rather than the Cactus League against the Mariners.
"He is feeling good and his body is feeling good," manager Jeff Banister said. "We're trying to keep him in that spot. He has passed all the tests. This was more of an opportunity to continue his workload and not over-work his lower half."
T.R. Sullivan is a reporter for MLB.com. Read his blog, Postcards from Elysian Fields, and follow him on Twitter @Sullivan_Ranger. This story was not subject to the approval of Major League Baseball or its clubs.