Souza exits game with tight forearm; MRI clean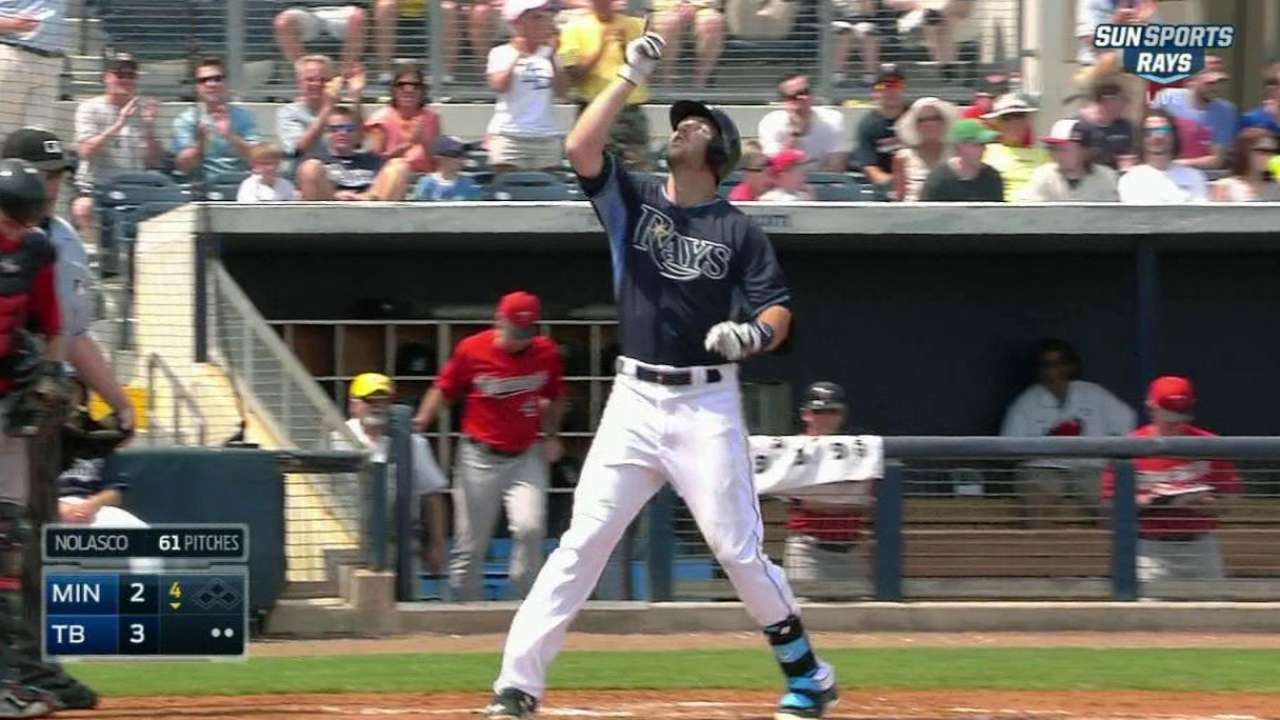 PORT CHARLOTTE, Fla. -- Steven Souza Jr. left during the Rays' 11-5 loss to the Blue Jays on Friday with right forearm tightness and was taken to have a precautionary MRI.
The results of the test came back clean.
"It was a result of a cramp," manager Kevin Cash said. "He went down, awkward play, he went down to dig the ball out of his glove, and it just kind of locked up on him, if that makes sense. But we're being cautious with it, and we're having him checked out."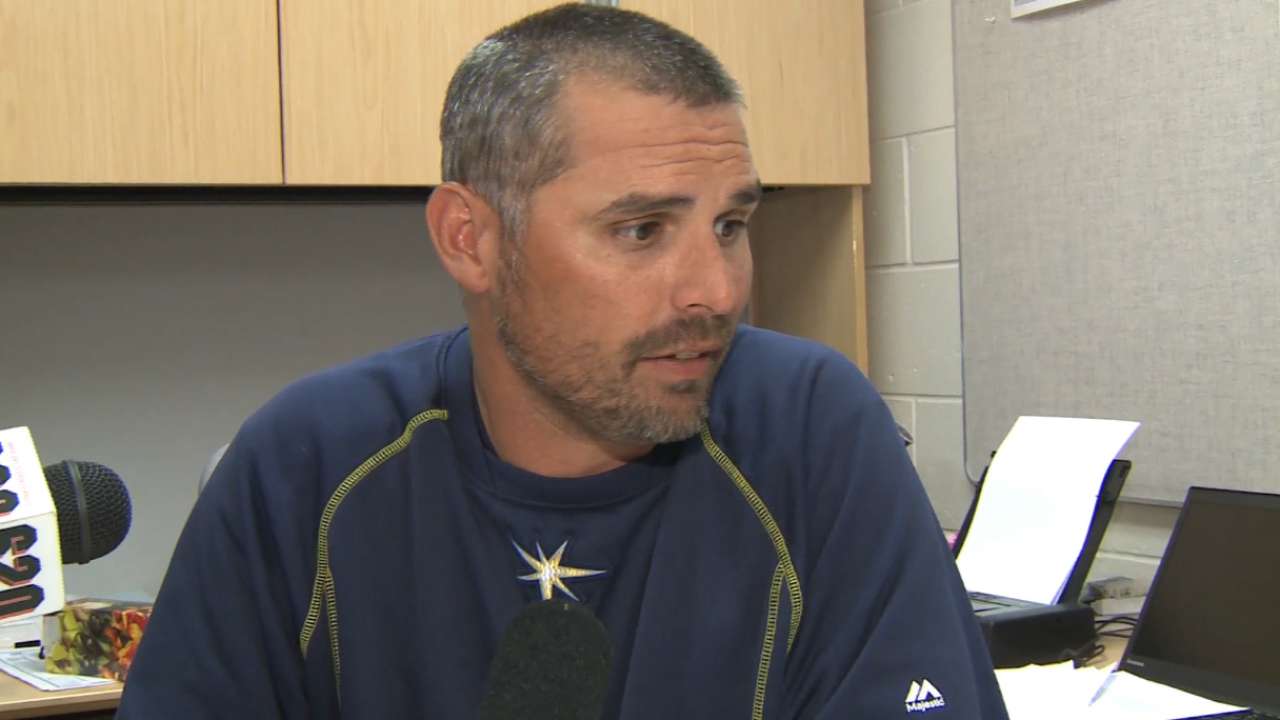 Souza attempted to make a diving catch when the second batter of the fourth, Jonathan Diaz, hit a sinking liner to right. Souza charged hard before planting his right hand and diving head first toward the line.
Souza appeared to make the catch, but immediately after firing the ball to the infield, he rolled on the turf in obvious pain.
"It was a funky play to begin with, and then when I saw his reaction, I kind of just took my mind off the play," Cash said. "We were all getting out of there pretty quick. I didn't realize the umpire had called the out sign until after I talked to the guys who were kind of huddled around first base."
It appeared as though Souza caught it, but it was ruled a single.
The Rays' training staff went out to right field to tend to Souza, who remained in the game and hit in the bottom half of the inning.
Cash said Souza's forearm did not stay cramped.
"No, it loosened up," Cash said. "He relaxed a lot. It just kind of stunned him for a second. After his at-bat, he was fine, wanting to play, and we're just like, 'Let's be smart here.'"
Corey Brown replaced Souza in the top of the fifth.
Bill Chastain is a reporter for MLB.com. This story was not subject to the approval of Major League Baseball or its clubs.