Castro trying to help Baez gain confidence
Shortstop reassuring young slugger through spring offensive struggles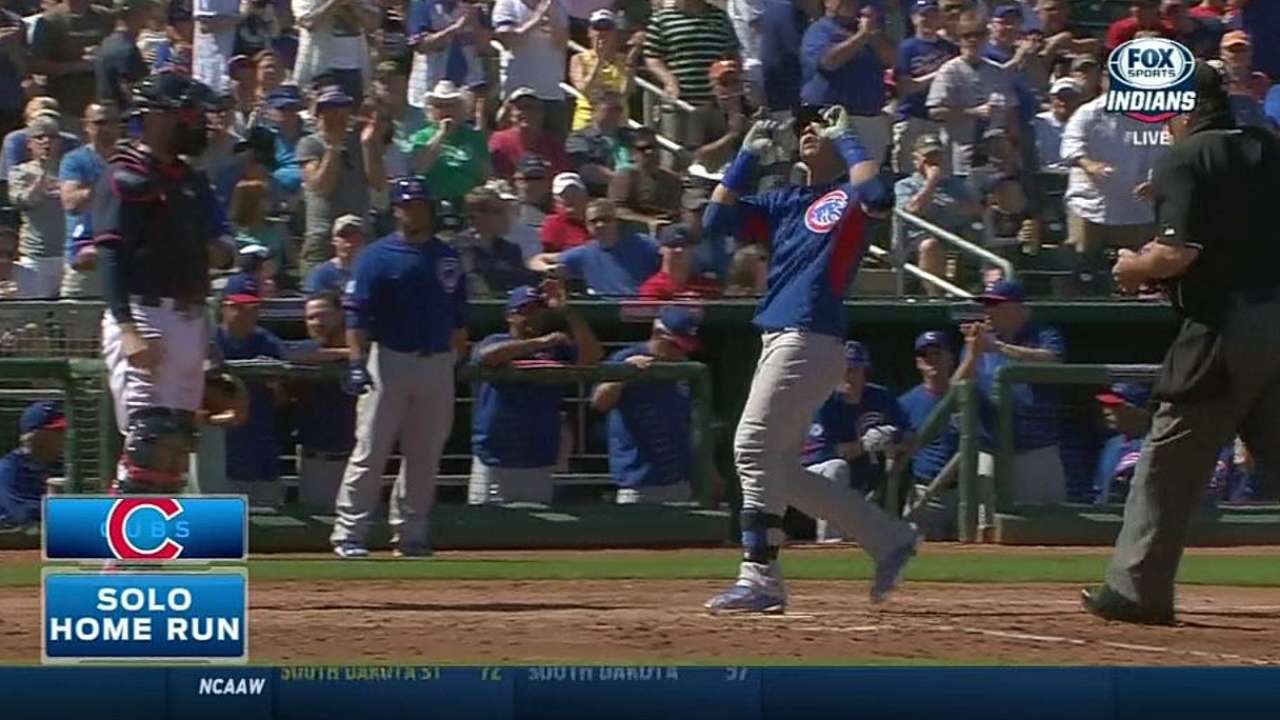 MESA, Ariz. -- Starlin Castro sees Javier Baez struggling at the plate, so he is trying to help the young infielder get on track so he'll break with the Cubs for the regular season.
On Thursday, Baez struck out four times against the D-backs, and he is 3-for-30, with 11 strikeouts, in 10 games this spring.
"I told him [Thursday], 'You're late, you're really late,'" Castro said Friday. "[I told him,] 'You're not going to hit the ball like that. Start early, be early and you can recognize the ball right away.' We'll see. We keep talking, we keep working."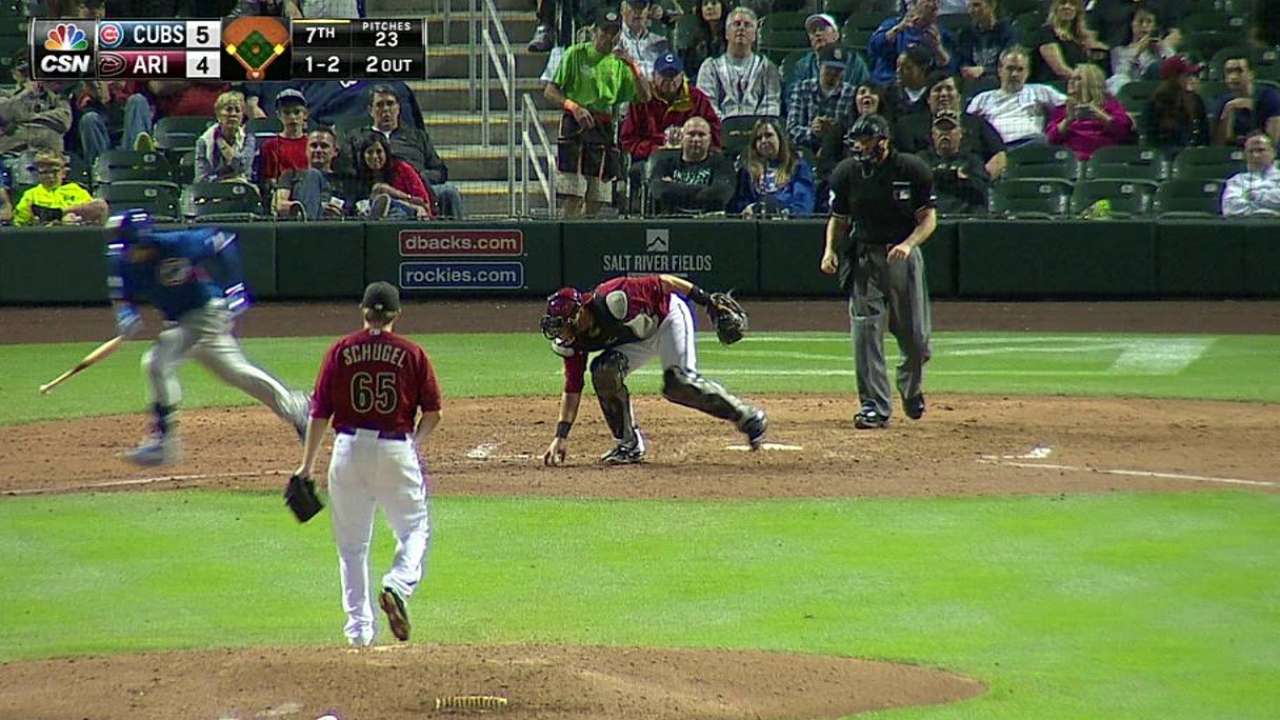 Castro isn't the only one advising Baez, who batted .169 in 52 games last season with the Cubs. So is hitting consultant Manny Ramirez and hitting coach John Mallee. The one encouraging at-bat for Baez on Thursday was when he drew a walk.
"I feel like I've got it," Baez said. "I just have to get in the rhythm again.
"I was trying to get good [at-bats] and swinging at pitches," he said. "The tension was on me, and I had good [at-bats] but didn't make any contact. I feel good, and the second [at-bat] I had a great [at-bat] and got a walk. I just didn't make contact.
"[Thursday], I was feeling really good and then everything went wrong. That happens. We'll deal with it."
Manager Joe Maddon made it clear players have to earn a spot on the Opening Day roster and that Baez has some work to do. Could that be in the back of Baez's mind?
"Not really," Baez said. "I'm just going to do my job and try to do my best."
What the Cubs have to decide is whether Baez will be better off working on his swing in the Minor Leagues, or trying to get right at the big league level. It's a fine line.
"I truly believe he'll get very good," Maddon said, "but when you're that young and trying to make the team and battling in Spring Training, it's going to be frustrating, and I saw it on his face last night."
Castro told Baez not to worry.
"I talk to him all the time," Castro said. "It's tough. I try to tell him to try to get his confidence. No matter what, if you strike out every day, look for your confidence. When you're confident, something good is going to happen because you trust yourself. I think he's a little lost at the plate right now, but that's what I tell him, try to get your confidence back and you'll be all right. And don't think too much. It's Spring Training, we're here to learn."
Carrie Muskat is a reporter for MLB.com. She writes a blog, Muskat Ramblings, and you can follow her on Twitter @CarrieMuskat. This story was not subject to the approval of Major League Baseball or its clubs.