Reddick taking swings, aiming for cage work this weekend
Oakland outfielder recovering from right oblique strain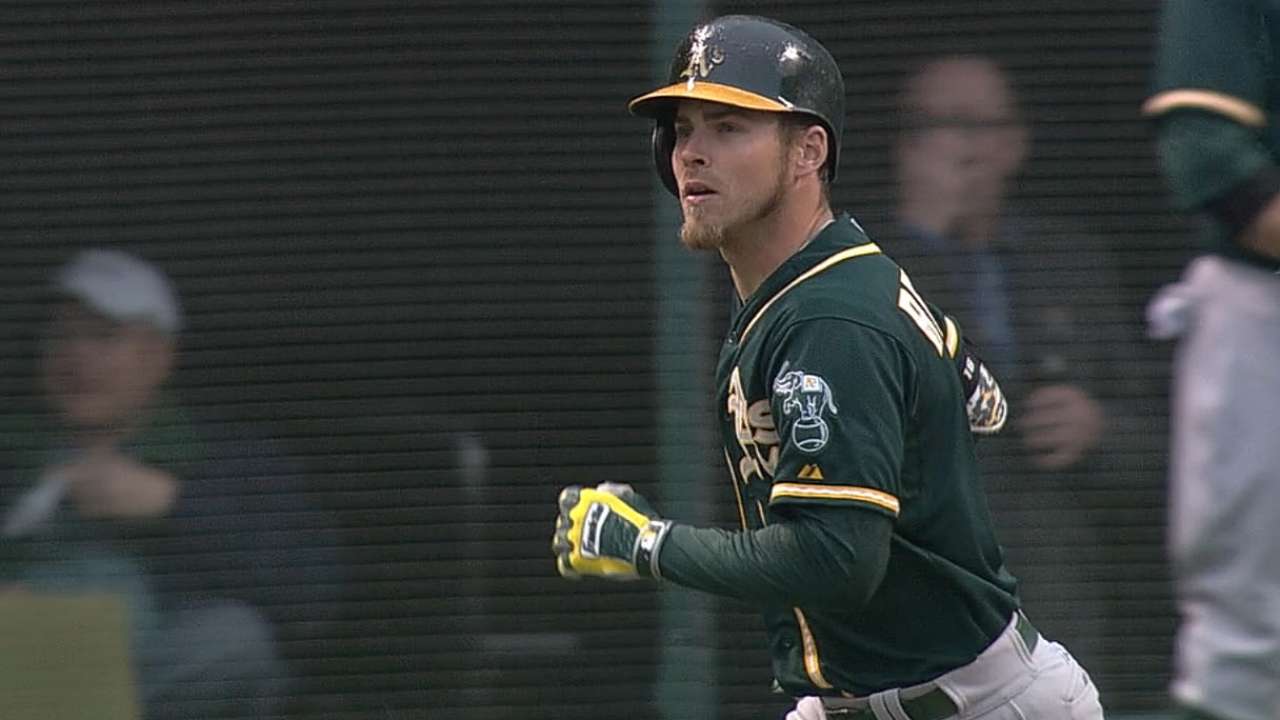 MESA, Ariz. -- A's outfielder Josh Reddick is progressing in his rehab from a strained right oblique.
Reddick took swings without contact Wednesday and planned to do the same using his own bat Friday, rather than the lighter fungo bat he used two days earlier. He also participated in defensive drills.
If all goes well, Reddick hopes to advance to some work in the batting cages Saturday.
"No issues, no setbacks, so that's all I'm really looking for now," Reddick said. "Just gotta get back out there. These things are a slow process; you can't really rush these things back. It's a tough time to wait, but at the same time, you don't want to overdo anything before the season starts."
Prior to the injury, which he sustained on March 6, Reddick was upbeat about how he felt at the plate. In his lone Cactus League appearance on March 4, he hit 3-for-3 with a pair of RBIs.
"That's just how some things go," Reddick said. "I'm not going to be upset about getting hurt in Spring Training, because you'd rather do it now than in April. But at the same time, it was very frustrating, especially when I'm trying to get back into a three-hole-hitter kind of mindset. With one game under my belt, that's going to be tough to do."
• After missing time with back soreness, Ike Davis was back in the A's lineup Friday as the designated hitter for the road contest against the Rockies. This is his first game action since March 10.
Chad Thornburg is a reporter for MLB.com. This story was not subject to the approval of Major League Baseball or its clubs.