Meyer optioned to Triple-A to work on command
Twins pitching prospect posted strong spring ERA, but struggled with walks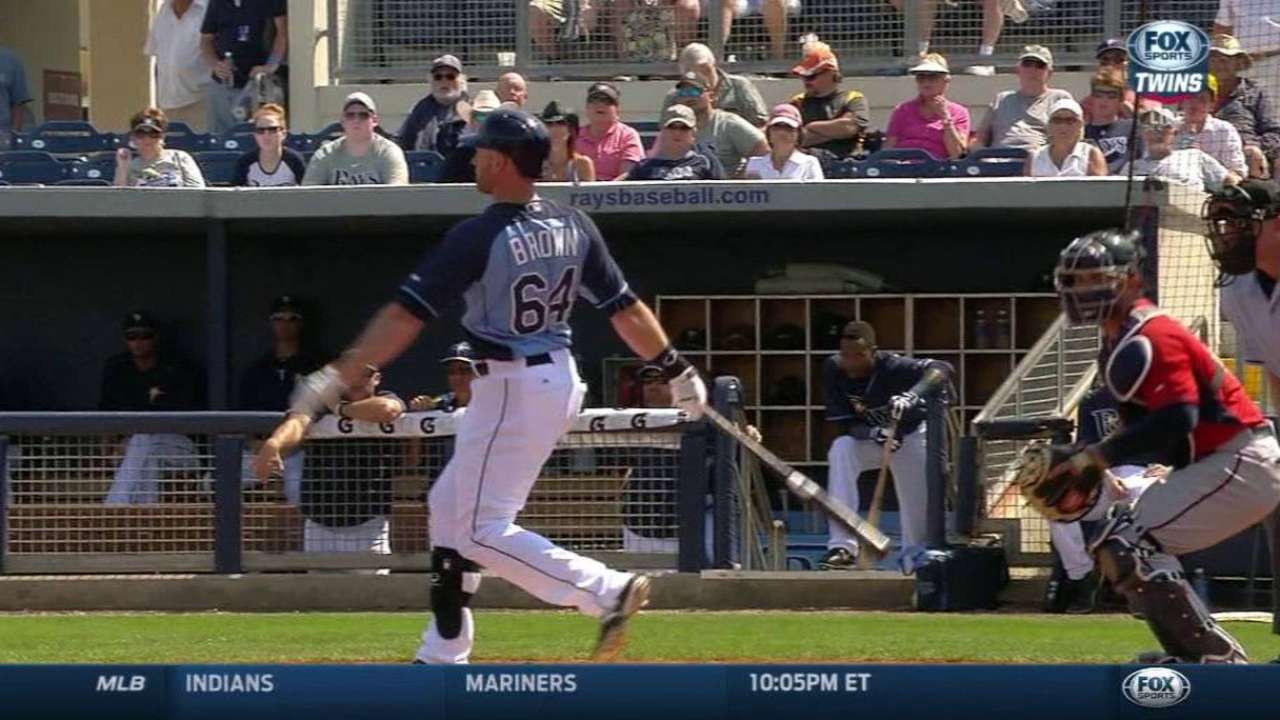 FORT MYERS, Fla. -- A day after struggling with his command, walking four batters in two innings against the Rays, top pitching prospect Alex Meyer was optioned to Triple-A Rochester, the Twins announced Friday.
Meyer, ranked as the No. 30 overall prospect in baseball, made three Grapefruit League appearances, posting a 1.59 ERA, but he walked seven batters in 5 2/3 innings and admitted on Friday that he's suffering from issues with his mechanics. With Meyer going to Triple-A, it leaves Tommy Milone, Mike Pelfrey and Trevor May as the three remaining candidates for the fifth spot in the rotation.
"He's behind quite a few guys, so that was a piece," Twins general manager Terry Ryan said. "We want to make sure we get him consistent work, so we're going to send him over. Hopefully, we can get him to settle it down. Yesterday, I was pleased to see him do some damage control, because that could've gotten out of whack. It's obvious he can strike people out, but now it's a matter of not getting into so much trouble."
Meyer, 25, did show some positives against Tampa Bay after loading the bases, as he was able to get out of the jam after a sacrifice fly and a pair of strikeouts. Meyer has the stuff to be a frontline starter with a fastball that can reach 100 mph and a solid curveball to go along with a developing changeup, but he has trouble harnessing it.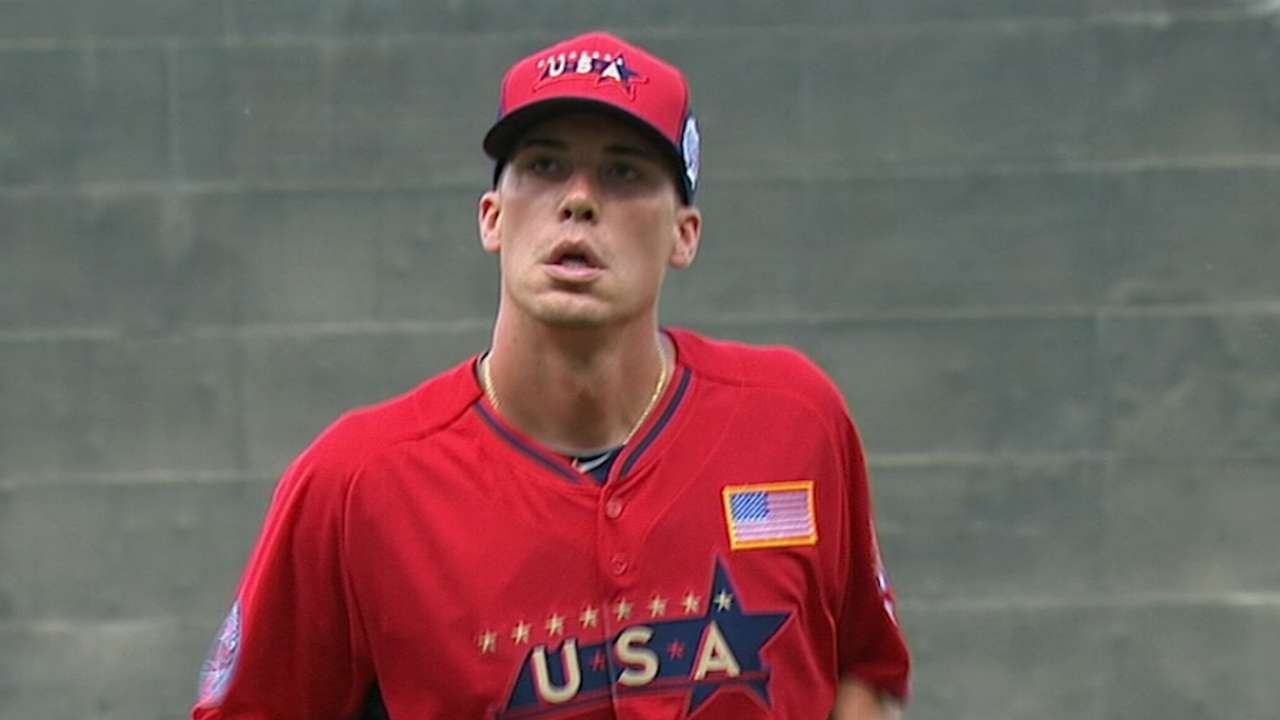 "I think we can fix that," Ryan said. "His mechanics were sped up and he got into some trouble, but he got out of the trouble like he can do. He has pitches he can use to get himself out of trouble."
Meyer, who is one of the tallest pitchers in baseball at 6-foot-9, had a 3.52 ERA in 27 starts with Rochester last year, striking out 153 batters in 130 1/3 innings. But he also walked 64, issuing 4.4 walks per nine innings, which would've been the second-worst mark in the Majors last year. So the Twins remain hopeful he can refine his command at Triple-A before making his highly anticipated big league debut.
"With those types of pitches, it's hard to argue against him," Ryan said. "But we all know there are guys where it takes a little more time than others, and he's one of them. Mechanically, he's a big man with a lot of moving parts. I don't want to harp on that too much, though, because he's a pretty good athlete for his size."
Rhett Bollinger is a reporter for MLB.com. Read his blog, Bollinger Beat, and follow him on Twitter @RhettBollinger. This story was not subject to the approval of Major League Baseball or its clubs.