Wills heading into 11th season doing Rays play-by-play
Radio announcer appreciates opportunity to work around baseball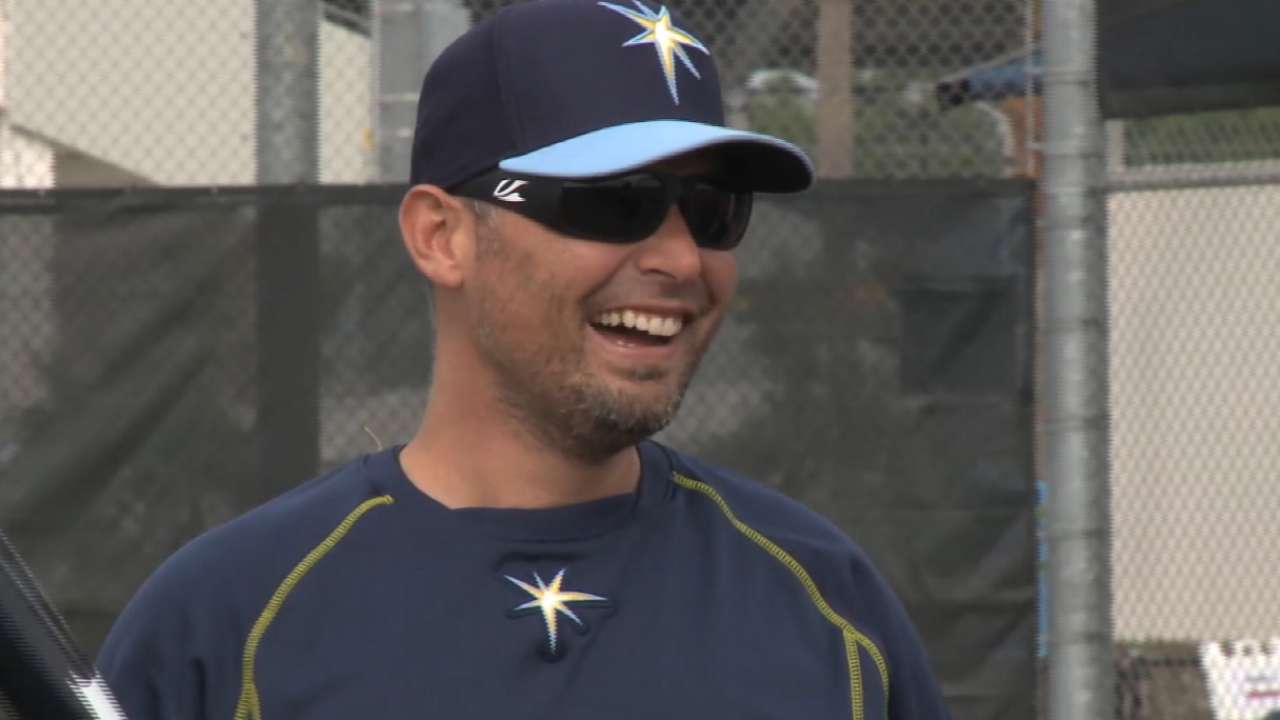 PORT CHARLOTTE, Fla. -- Dave Wills is entering his 11th season in the Rays' radio booth.
"I always say what I do beats working for a living," Wills said. "Obviously, I get paid to watch baseball. Even in the first couple of years when [the Devil Rays] were struggling a little bit, I knew there was a plan in place. And obviously, that plan came to fruition in 2008."
Wills came to the Rays after 11 seasons as part of the White Sox radio broadcast team hosting the pre- and postgame shows and filling in when necessary inside the booth.
Wills' first play-by-play action came with the Class A Kane County Cougars of the Midwest League from 1991-95, where he was the franchise's first radio voice.
He also served as the radio voice of the University of Illinois-Chicago men's basketball team from 1997-2005 and has also done some TV play-by-play for the Flames. In addition, Wills anchored pre- and postgame shows for Notre Dame football and basketball, and he served as co-host of the "Kevin White Show" while with ESPN Radio 1000-Chicago. And from 2000-05, he did TV work with Comcast's Sports Weekly high school highlight show.
Prior to getting into broadcasting, Wills served as the pitching coach/recruiting coordinator with Elmhurst College (Ill.) in 1989 and interim head coach at the University of Chicago. He graduated from Elmhurst with bachelor degrees in speech communication and urban studies; he also played baseball for three years.
"Honestly, even when I was playing college ball at Elmhurst College, I was a pitcher," Wills said. "So on the days I didn't pitch, some of the guys and I would pretend we were doing the dugout show, and I would be the host. It's a dream to become one of the play-by-play guys.
"I grew up listening to Harry Caray. When I covered games as a reporter, I would walk past the play-by-play booths and wonder if I would ever be in one of those booths. It's a dream come true, there's no ifs and buts about it. I wanted to play Major League Baseball. This is the next best thing."
Bill Chastain is a reporter for MLB.com. This story was not subject to the approval of Major League Baseball or its clubs.