MLB.com Columnist
Megan Zahneis
Beachy, Medlen helped by wisdom gained from first surgery
Righties both recovering after a second Tommy John procedure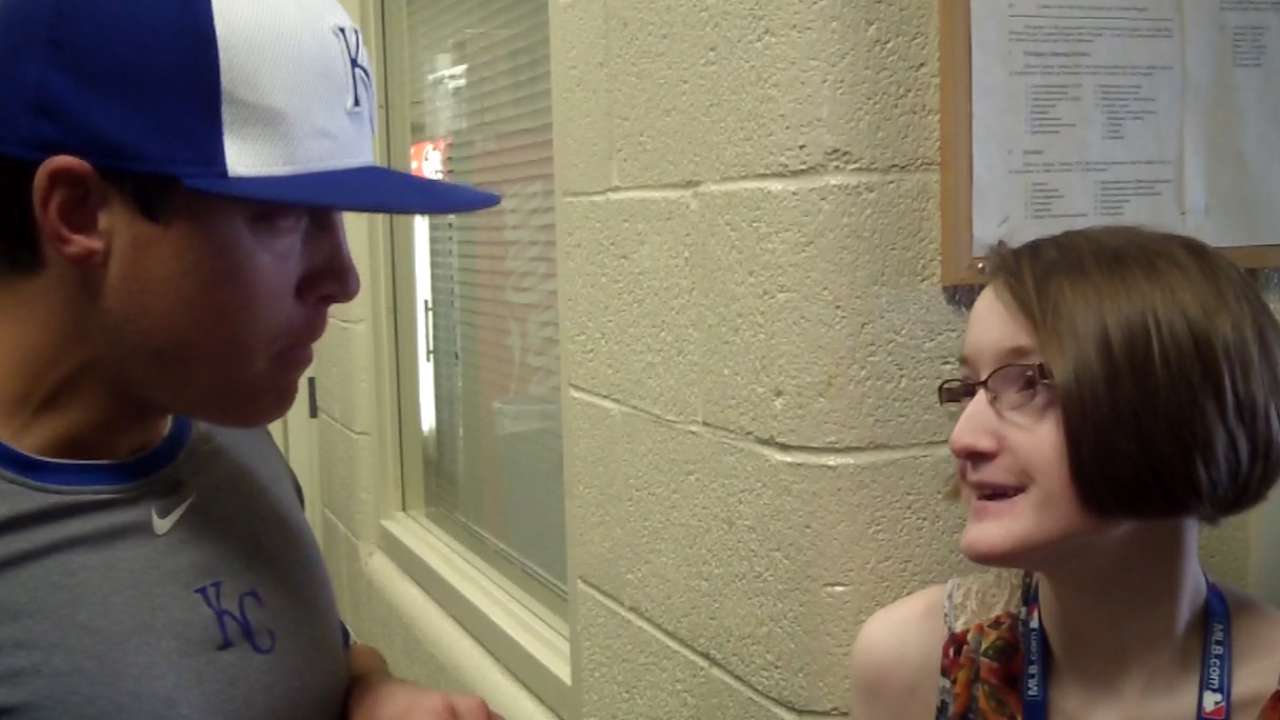 "[A] surgical operation in which a ligament in the medial elbow is replaced with a tendon from elsewhere in the body (often from the forearm, hamstring, or foot of the patient) … the new tendon is implanted and woven in a figure-eight pattern through holes drilled in the humerus and ulna bones," is how Baseball-Reference.com defines it.
Even the words sound ugly: "ulnar collateral ligament reconstruction." Probably why they call it Tommy John surgery.
It can't be easy.
Right-handers Kris Medlen and Brandon Beachy ought to know.
Beachy is 28 and Medlen, 29. By baseball standards, they should be approaching the primes of their careers.
Instead, these former Atlanta Braves rotation-mates are spending spring rehabbing after both had Tommy John surgery almost a year ago to the date.
Again.
Beachy's career was first derailed by the procedure in June 2012, just as he'd established himself as one of the game's best arms. Medlen's history with Dr. James Andrews stretches back a little further, to August 2010.
"It is trying, and not optimal or fun," said Beachy, now with the Dodgers. "Misery loves company, as they say. Having Kris there, I think we both kind of helped each other just to have someone else who was also going through it. We kept each other's spirits up, had a few laughs and also had someone to confide in."
The odds certainly aren't in their favor. Only 20 to 30 percent of pitchers who undergo a second Tommy John procedure are able to successfully return to the big leagues. And Medlen and Beachy understand that.
"Odds-wise, I think you don't necessarily have good statistics on that," said Medlen, who signed a two-year deal with the Royals this offseason. "I know there are a lot of older guys who have had two Tommy John [operations], but when there's this many people having one Tommy John, I think the percentages of having two rise a little bit.
"Having it a second time has definitely helped me mentally, because I think the first time, being away from the field and being away from your teammates and all that, it's pretty tough on your mind. I think physically, I know what to expect this time. But mentally, I knew what to expect also, and it's helped me raise my spirits a bit better."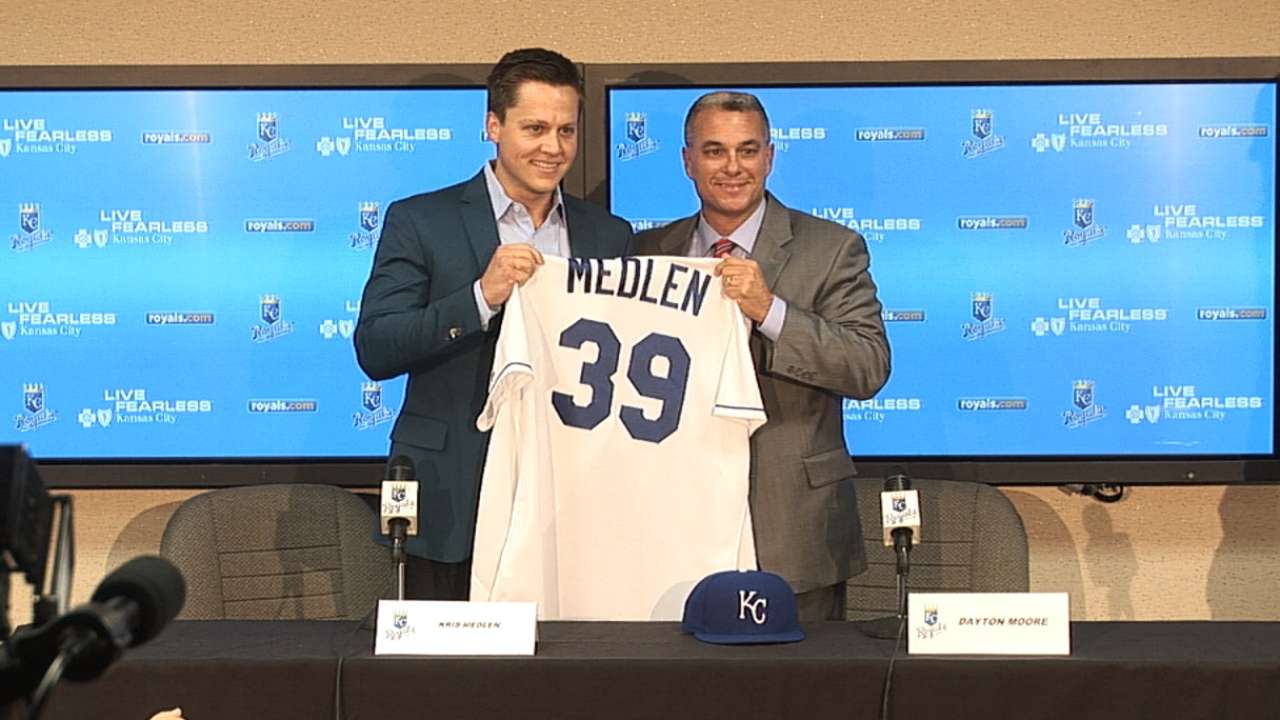 That's not to say a comeback is out of reach. Recent examples of "two-timers" who made it back to the bigs include Chris Capuano, Joakim Soria, Jason Isringhausen and Daniel Hudson.
And so Medlen and Beachy remain optimistic.
"We are younger now, unlike the past when [Tommy John surgeries] were happening," Beachy said. "Not a lot of data exists with pitchers getting it done twice, but Kris and I are beacons for the positive side of it. Enough examples are out there to say, 'Hey, this can be done.' We are very confident."
Beachy added that he was even told that his odds of the procedure working were the same the second time around.
But easier the second time around? Maybe, maybe not.
"The first time around, it was harder and easier," Beachy said. "It was harder, because I didn't know what to expect and what was exactly normal. I fully believed everything was going to be OK the first time around, too. The second time compared to the first, a little more doubt creeps in, knowing it didn't work that first time. I also know what to expect and am comfortable with a cautious approach."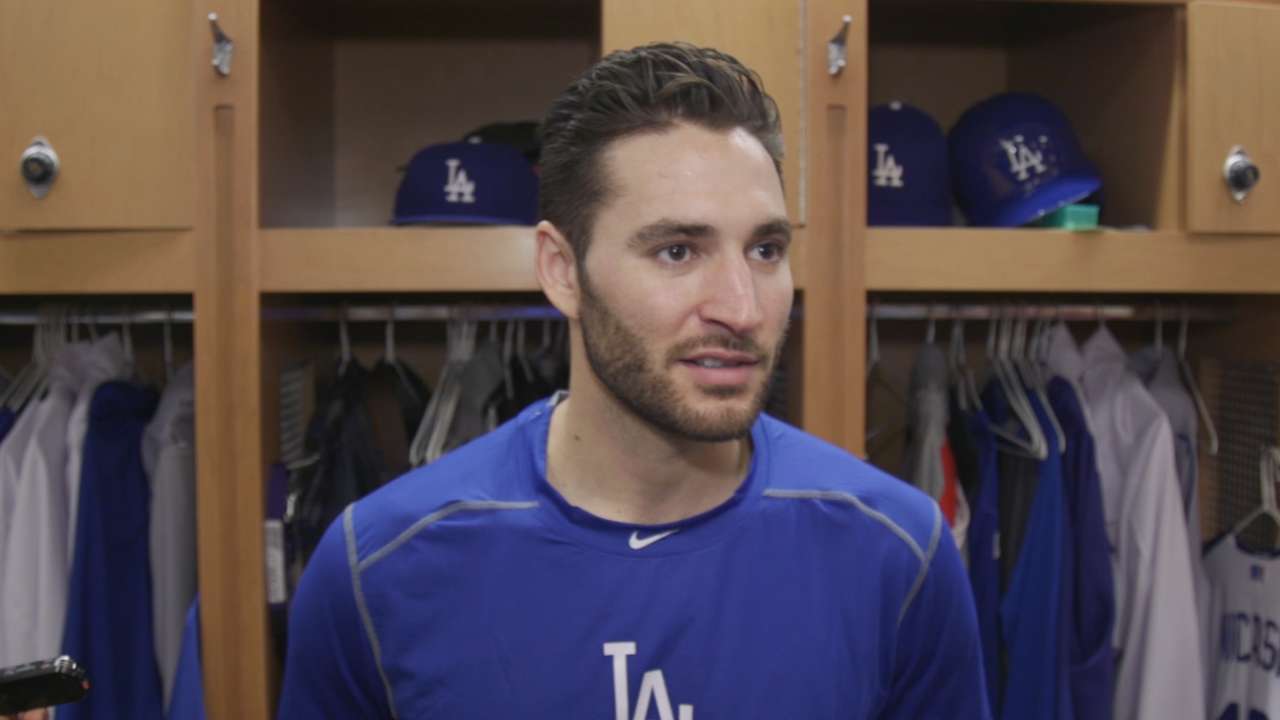 Medlen says things are easier the second time around in a mental sense.
"I think physically, I felt better this second time than I did the first time," Medlen said. "I had a lot more scar tissue that I had to work through physically that I haven't had to deal with this time. I think physically, it is better, and I keep touching on the mental side, just because I think it puts you over the top in any profession -- your mental approach. How you work and how you prepare. I've just tried to do everything I could this second time around, because not many people get to come back from one, let alone two."
And there's no debate here: As hard as coming back from Tommy John surgery is physically, the challenge is greater mentally.
"It is more of a grind on the mental side [than it is on the physical side]," Beachy said. "You become hypersensitive to what you are feeling in your body. Especially in the early stages, you have more negative than positive thinking. The farther removed you get, the easier it is to be positive and to see how far I've come and how I'm doing."
Medlen acknowledges that doubt creeps in from time to time, and he has used the recuperation period as time to ponder a post-baseball career.
"It's hard to say it's not who I am, it's not my life. But I've been doing this since I'm 4 years old, and I told myself I would always be a baseball player. The dream came true," Medlen said. "Getting a little bit older, I wish I had done a little better in school. I wish I had attempted to do better in school. I think I'm decent when it comes to my brain, but I think the effort level I put in was not acceptable. I'd tell that to my son and my daughter. You live and you learn, and I definitely learned some things."
Whatever the outcome, he and former teammate Beachy have learned to subscribe to the old maxim, "What doesn't kill you makes you stronger."
"When it comes to statistics and odds, I don't know what the odds were of me making it to this level healthy," Medlen said. "I always try to look at things positively, and I think it's the only way to go through life: Positively."
Medlen was especially emphatic about that.
"Whatever you go through is what you go through," he said, "and it's how you handle it and how you bounce back that makes the biggest difference."
Megan Zahneis is a reporter for MLB.com. This story was not subject to the approval of Major League Baseball or its clubs.