Wacha happy with command, control
Increasing pitch count and stamina among goals for rest of spring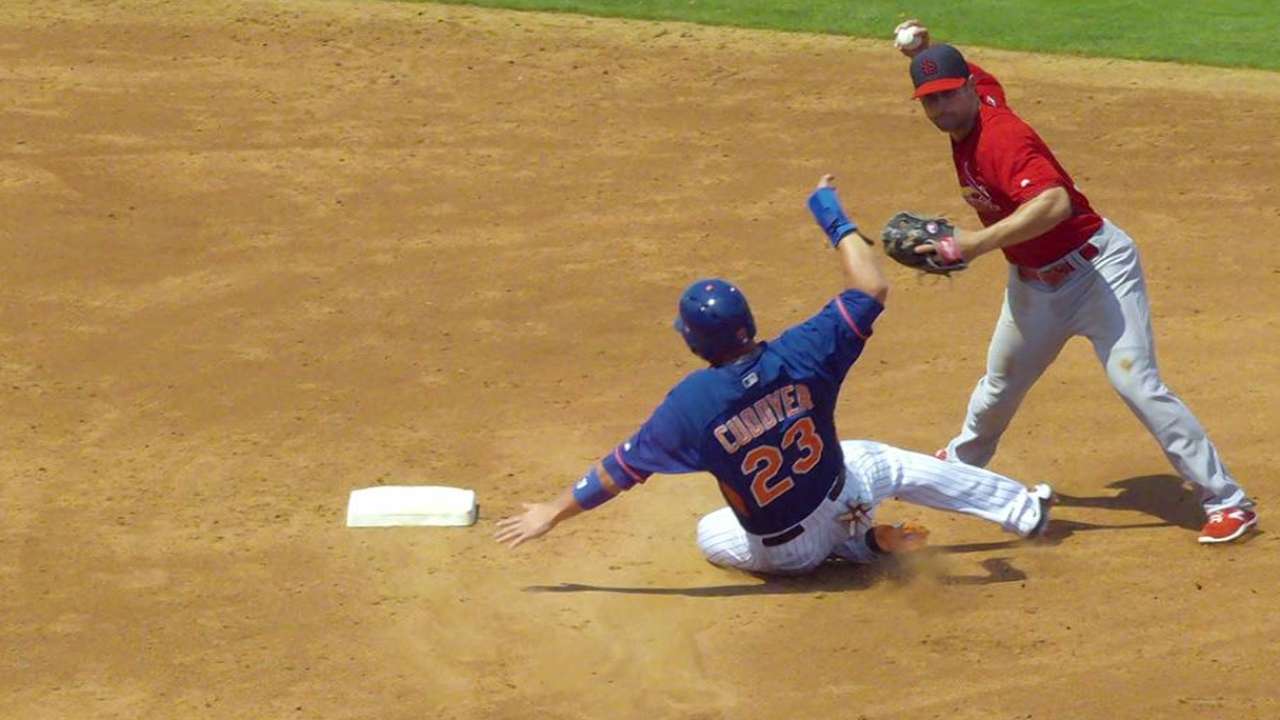 PORT ST. LUCIE, Fla. - Cardinals right-hander Michael Wacha was scored on for the first time this spring in Friday's 5-4 Grapefruit League loss to the Mets at Tradition Field. But he was still pleased with his outing after missing much of last season with a stress reaction in his shoulder.
"I felt really good," he said after being charged with three runs in 4 2/3 innings. "I was real happy with the way the ball was coming out of the hand and the command on my pitches. I was able to throw it pretty much where I wanted to for most of the day. Each time out, [I] just continue to work on the command and control of all my pitches and continue to work down in the zone."
Previously he had allowed just two hits in five innings of work.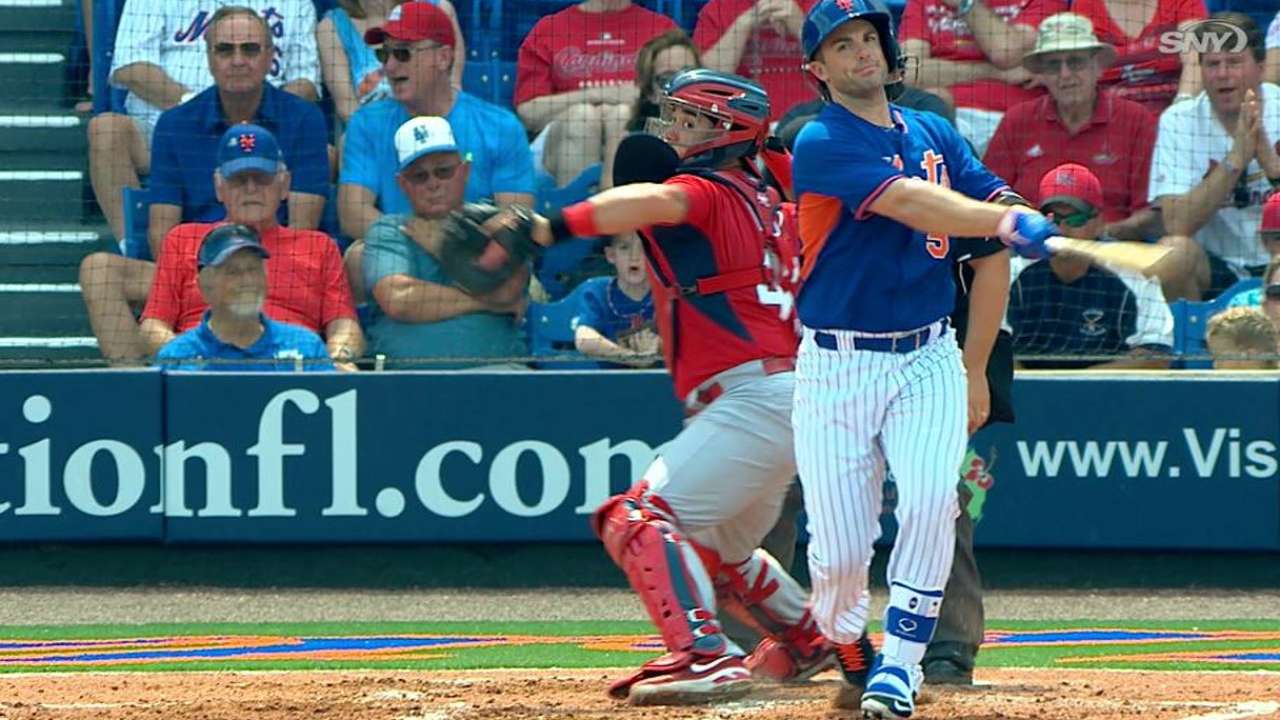 Mike Matheny said he doesn't look at Wacha as a pitcher who spent more than two months on the disabled list last season.
"I don't look at him as anything but a healthy pitcher trying to get ready for the season," the manager said. "Last year ended exactly how we planned it, in that at midseason, he had something come up and we had to back off. That was just being extra precautionary so we could have him ready for spring this year.
"It was a very smart move on the organization's part. The medical staff and the front office wanted to be extra cautious. That was all in preparation for now and apparently it's proven that that was a good thing."
All the runs against Wacha came with two outs.
"I've got to be able to do a better job when I'm in those kinds of positions, but I was pretty happy with the way it was coming out of the hand," he said. "You don't want to give up runs. It's our job not to give up any, but I've got to do a better job with guys in scoring position."
Now his goal is to continue to build his pitch count and increase his stamina.
"[To pitch nine innings] is the goal every time out there," he said. "The season is quite a bit away. I've still got a lot of stuff to keep on working on before the season starts but it's definitely going in the right direction. I definitely could have thrown more pitches."
Paul Hagen is a reporter for MLB.com. This story was not subject to the approval of Major League Baseball or its clubs.