Cuddyer, Granderson lead way for Mets
Colon allows two runs, six hits, walk with five K's over 4 2/3 innings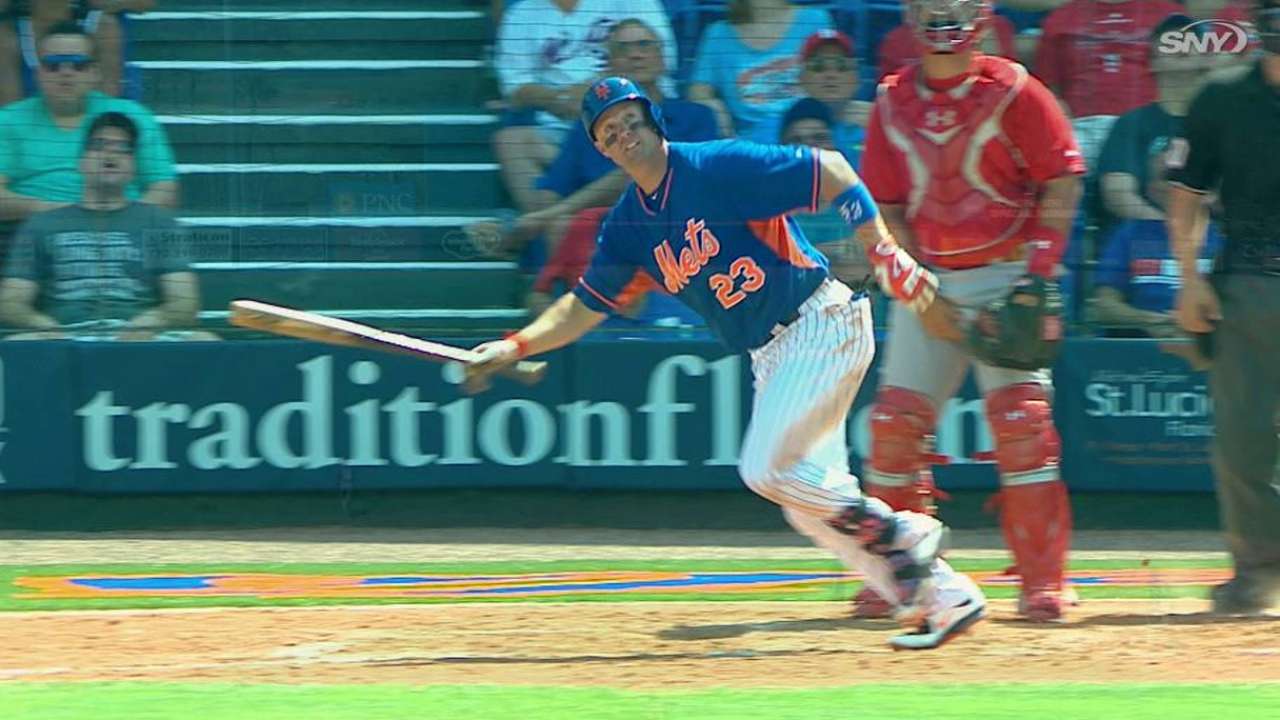 PORT ST. LUCIE, Fla. -- Mets right fielder Curtis Granderson and Cardinals designated hitter Scott Moore each had three hits Friday, but it was Michael Cuddyer's fourth home run of the spring that lifted the Mets to a 5-4 Grapefruit League win over the Cardinals in a back-and-forth game at Tradition Field.
After the Cardinals came back for the second time to take a lead with two runs in the top of the sixth, Cuddyer's blast to dead center against reliever Sam Tuivailala put New York back on top in the bottom of the sixth.
Granderson had two singles, a double and two RBIs. Moore had a double and a game-tying two-run homer. The first three Mets runs were charged to Cardinals starter Michael Wacha, who was making his third start after missing more than two months last season with right shoulder stress reaction.
The Mets started the scoring with two runs with two outs in the bottom of the third. Center fielder Matt den Dekker singled with one out and stole second as Daniel Muno was striking out. Granderson doubled to score den Dekker then came home when David Wright followed with an opposite-field single to right.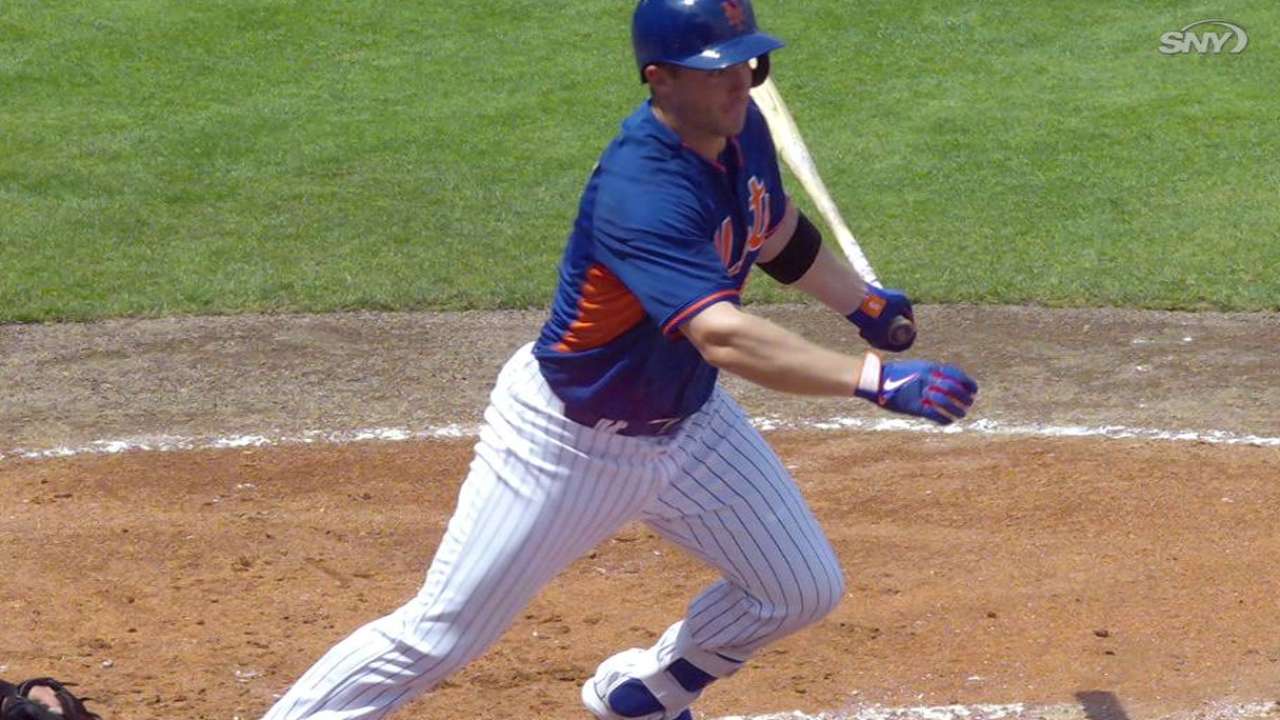 Veteran right-hander Bartolo Colon was unable to hold the lead. Mark Reynolds singled with one out and Moore followed with his first home run of the spring to tie the score.
Colon, 42, came into the game with a 10.29 earned run average so far this spring, and delivered his most effective start for the Mets, allowing two runs on six hits and a walk while striking out five in his 4 2/3 innings.
"I got my pitch count up [to 72] which I wanted to do," Colon said through a club spokesperson. "I had the best location I've had all spring."
Colon's next start is expected to be in a Minor League game.
In his first two starts, Wacha gave up just two hits in five innings.
"I don't look at him as anything but a healthy pitcher trying to get ready for the season," Cardinals manager Mike Matheny said. "Last year ended exactly how we planned it, in that at midseason, he had something come up and we had to back off. That was just being extra precautionary so we could have him ready for spring this year.
"It was a very smart move on the organization's part. The medical staff and the front office wanted to be extra cautious. That was all in preparation for now and apparently it's proven that that was a good thing."
Up Next: Left-hander Steven Matz, who has been impressive this spring after coming back from Tommy John elbow surgery, will start Saturday against the Tigers at Joker Marchant Stadium in Lakeland, Fla., on Gameday Audio at 1:05 p.m. ET. Matz was originally scheduled to throw after right-hander Noah Syndergaard, who had to be scratched after a ball skipped and hit him in the ankle while he was playing catch.
Paul Hagen is a reporter for MLB.com. This story was not subject to the approval of Major League Baseball or its clubs.