Dozier comfortable hitting anywhere in top 3 spots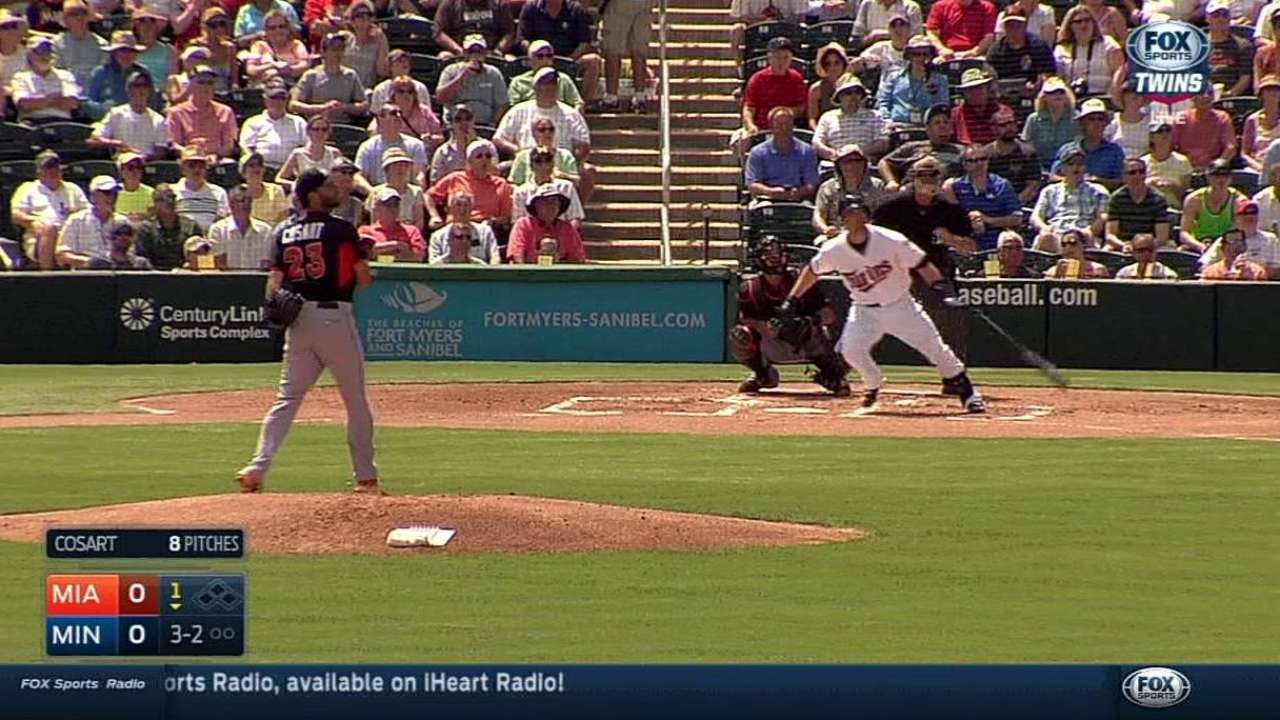 FORT MYERS, Fla. -- The Twins have been experimenting with different spots in the lineup for second baseman Brian Dozier, who served as the club's leadoff hitter on Friday against the Pirates.
Dozier has mostly hit second this spring, but he also hit third behind first baseman Joe Mauer on Wednesday. It was the first time Dozier had ever hit directly behind Mauer. But on Friday, Dozier hit two spots ahead of Mauer, as Torii Hunter batted second.
Dozier, though, said he's comfortable in any of the top three spots and noted it could vary throughout the season. Danny Santana is expected to be the club's regular leadoff hitter, while Dozier could see time as the No. 2 hitter in front of Mauer, or even hit third behind Mauer given his power. Dozier hit 23 homers last year.
Dozier said he's fine with whatever manager Paul Molitor decides, as he's hit in all three spots in the lineup in his career. Dozier has made 143 career starts as the leadoff hitter, 114 as the No. 2 hitter and 20 as the No. 3 hitter.
"The past few years I've batted one, two and three and I don't mind three," Dozier said. "There's no extra pressure or anything. But I've never hit behind Joe [in the regular season], so it's different as far as him being on the bases and things like that. He doesn't have the speed like Danny, but he's a smart baserunner. So I'm glad he's experimenting with it down here so we can get a feel for it during the season."
Molitor has maintained he still hasn't decided whether Dozier will hit in front of Mauer like last year, or if Dozier will hit third behind Mauer. It's something that could vary depending on matchups, and it also depends on Santana remaining in the leadoff spot after his strong rookie year last season.
Rhett Bollinger is a reporter for MLB.com. Read his blog, Bollinger Beat, and follow him on Twitter @RhettBollinger. This story was not subject to the approval of Major League Baseball or its clubs.