Murphy to rest 'at least a week' with pulled hamstring
Mets GM Alderson leaves open possibility that second baseman may not be ready by opener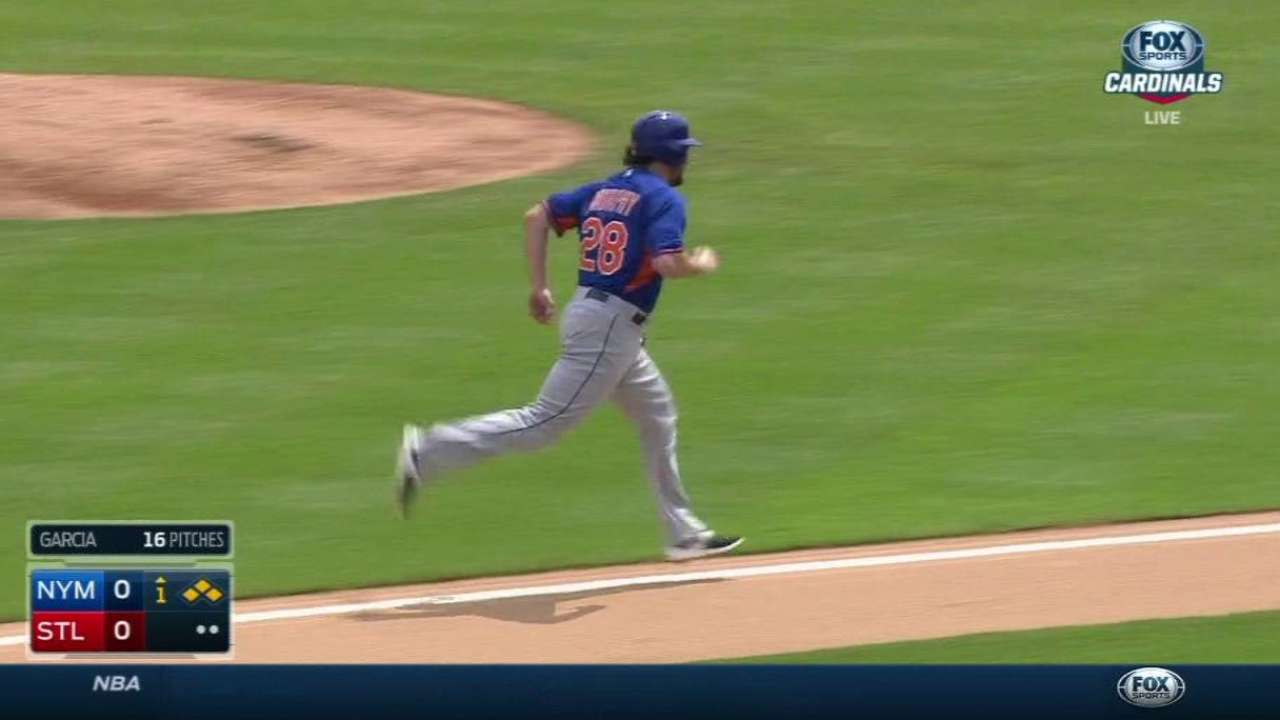 PORT ST. LUCIE, Fla. --Second baseman Daniel Murphy was not in the lineup Friday when the Mets played the Cardinals at Tradition Field, one day after being taken out of a game in Jupiter, Fla., with what was described as a tight right hamstring.
An MRI taken Friday, however, told a different story.
"He's got a hamstring pull and he'll be out probably a week or so, maybe a little bit longer," general manager Sandy Alderson said after the Mets' 5-4 Grapefruit League win. "Hamstrings usually take longer than people want to admit. So I would say at least a week."
Alderson added that it was at least a possibility that Murphy would not be ready for Opening Day.
Options at second base include non-roster infielders Daniel Muno and Matt Reynolds. Alderson said he did not foresee bringing back Dilson Hererra, who has already been sent down. That's partly an administrative decision.
"[Friday] is the last day to option a player without risking injury and placement on the disabled list," Alderson explained. "For example, Herrera's on roster. So if we brought him back over [and] he was injured, he would go to the disabled list. So it's one of those things where guys who are optioned rarely come back."
Moving Wilmer Flores to second is also not on the table.
"Wilmer's the shortstop," Alderson stated simply.
Paul Hagen is a reporter for MLB.com This story was not subject to the approval of Major League Baseball or its clubs.