Uehara noncommittal about status for Opening Day
Earliest All-Star Ortiz could return is Monday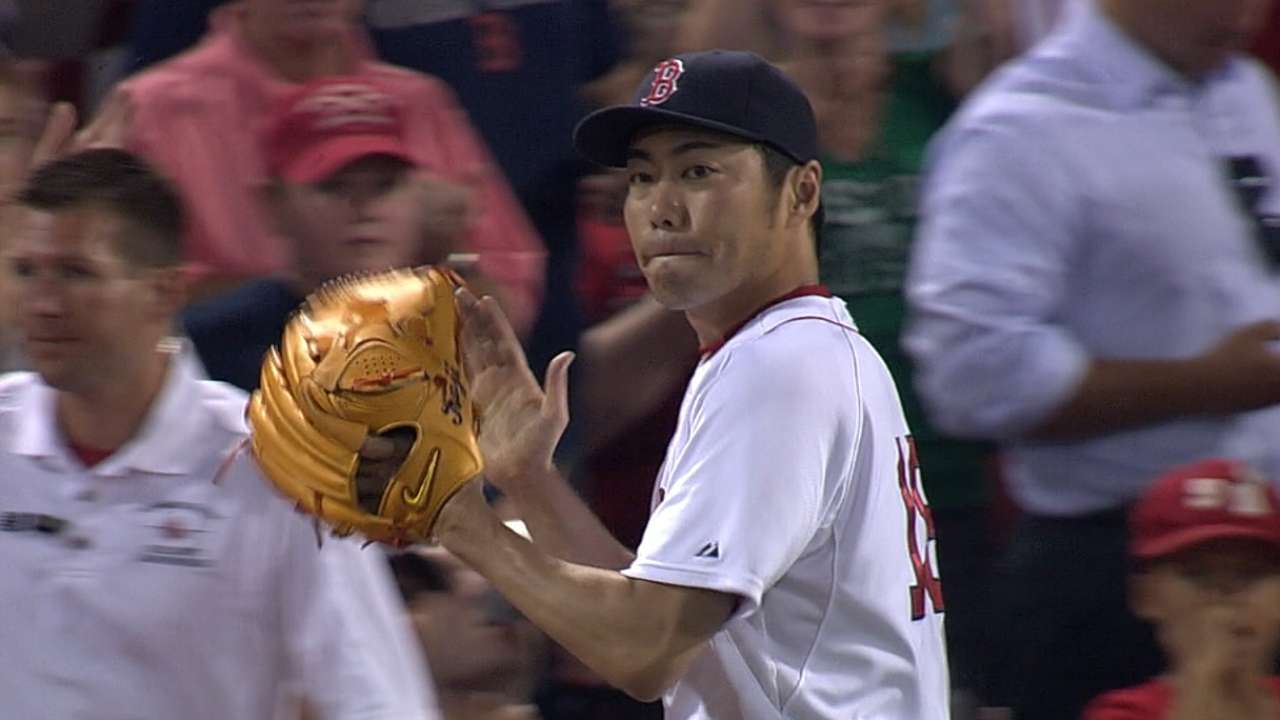 FORT MYERS, Fla. -- Red Sox closer Koji Uehara is ramping back up from a left hamstring injury, as he played long toss on Friday. Does he have enough time to be in the bullpen for Opening Day against the Phillies on April 6?
"Maybe," Uehara said through an interpreter. "It's a close call. It's too far ahead to say. I can't really tell."
However, Red Sox manager John Farrell plans on being able to use Uehara in a save situation in the first game.
"I still don't question if he's going to be ready for the start of the season," said Farrell. "I fully expect him to be ready when the season begins."
The key is for Uehara to make incremental progress each day.
"Our target is sometime in the middle of next week, by the time he gets back on the mound after we get through some physical testing," said Farrell. "But he can still keep his arm in shape."
Asked how his hamstring felt on Friday, Uehara said, "Better."
• Aside from overcoming a recent bout with dehydration, Red Sox slugger David Ortiz is also nursing a cold and has general soreness in various parts of his body. Farrell won't rush him back into action.
The earliest Ortiz will play again is Monday, but Farrell said the DH will have plenty of time to be ready for the start of the season. With the Red Sox opening in Philadelphia, Ortiz will get some reps at first base in Grapefruit League games late in camp.
Ian Browne is a reporter for MLB.com. Read his blog, Brownie Points, and follow him on Twitter @IanMBrowne. This story was not subject to the approval of Major League Baseball or its clubs.