Cautious Gattis takes painless swings off tee
Oberholtzer throws despite fever; Peacock throws 35-pitch bullpen session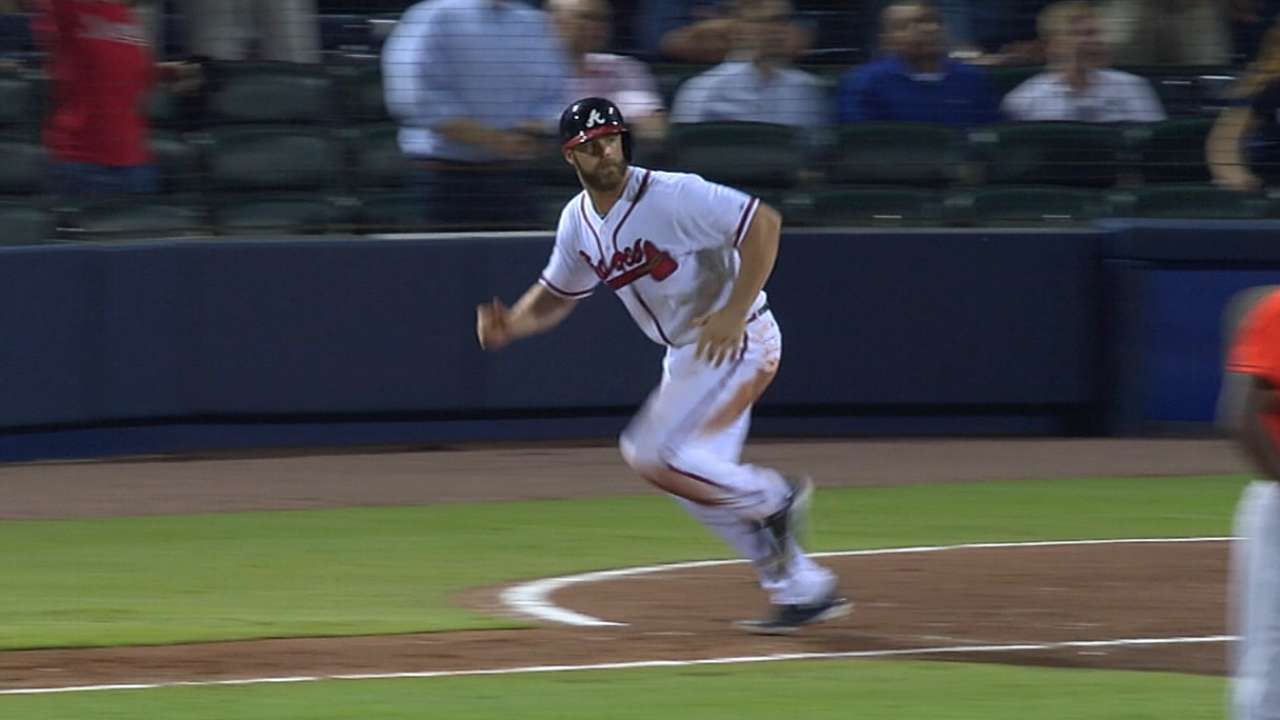 KISSIMMEE, Fla. -- Evan Gattis took about 15-20 swings off a tee Friday morning, the first time he has swung a bat since he was scratched from last Sunday's game against the Nationals, and he reported no pain. He had an MRI taken on Thursday that revealed no structural damage.
Gattis said he injured his wrist on an odd swing, and he wanted to be careful. It is the same wrist that received a platelet-rich plasma shot three years ago, which he said has made him cautious.
"It didn't really hurt all that bad," Gattis said. "It's just, I didn't want it to become something that was really an issue."
Gattis also played four innings in left field during a back-field game on Friday morning to get more comfortable in the outfield, though he said no balls were hit to him.
"I don't want him to take a step backwards from all the defensive work that he's done with [third-base coach] Gary [Pettis]," manager A.J. Hinch said. "We feel good about him playing defense. I don't want to artificially take him out of games just because he's not swinging the bat right now, so he can get a lot of reps on defense."
• When Astros left-hander Brett Oberholtzer showed up to camp Friday morning with a temperature of about 100 degrees, the team sent him home to try and sleep off his fever. Oberholtzer started feeling better later in the day, and he returned to Osceola County Stadium during the middle of the Astros' 7-5 loss to the Nationals to throw a 23-pitch bullpen session, his first since sustaining a mild left lat strain while making a pickoff attempt last week.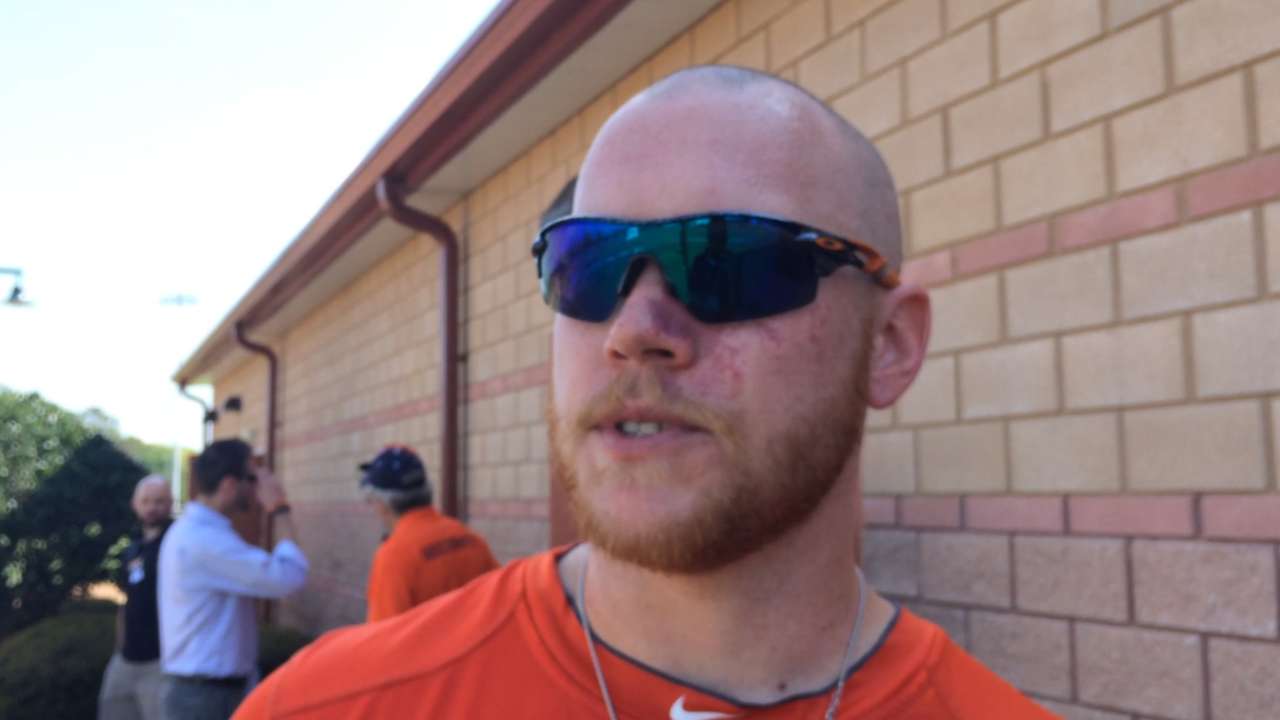 Although Hinch did not actually witness the bullpen session, he said Oberholtzer felt fine after.
• Right-hander Brad Peacock, who is recovering from right hip surgery in October, said he felt great after throwing a 35-pitch bullpen session on Friday. He is scheduled to appear in a Minor League game Monday, and he hopes to return to the Astros at some point in April.
"Pretty excited to get out there in a game and see what I got so far," Peacock said. "Still, I don't want to rush it and get hurt again; that would be the worst thing. I just take it day by day and see how I feel after that game."
Jamal Collier is a reporter for MLB.com. Follow him on Twitter at @jamalcollier. This story was not subject to the approval of Major League Baseball or its clubs.