What to watch for in today's games
Puig expected to be in the lineup when Dodgers take on Rangers in Alamodome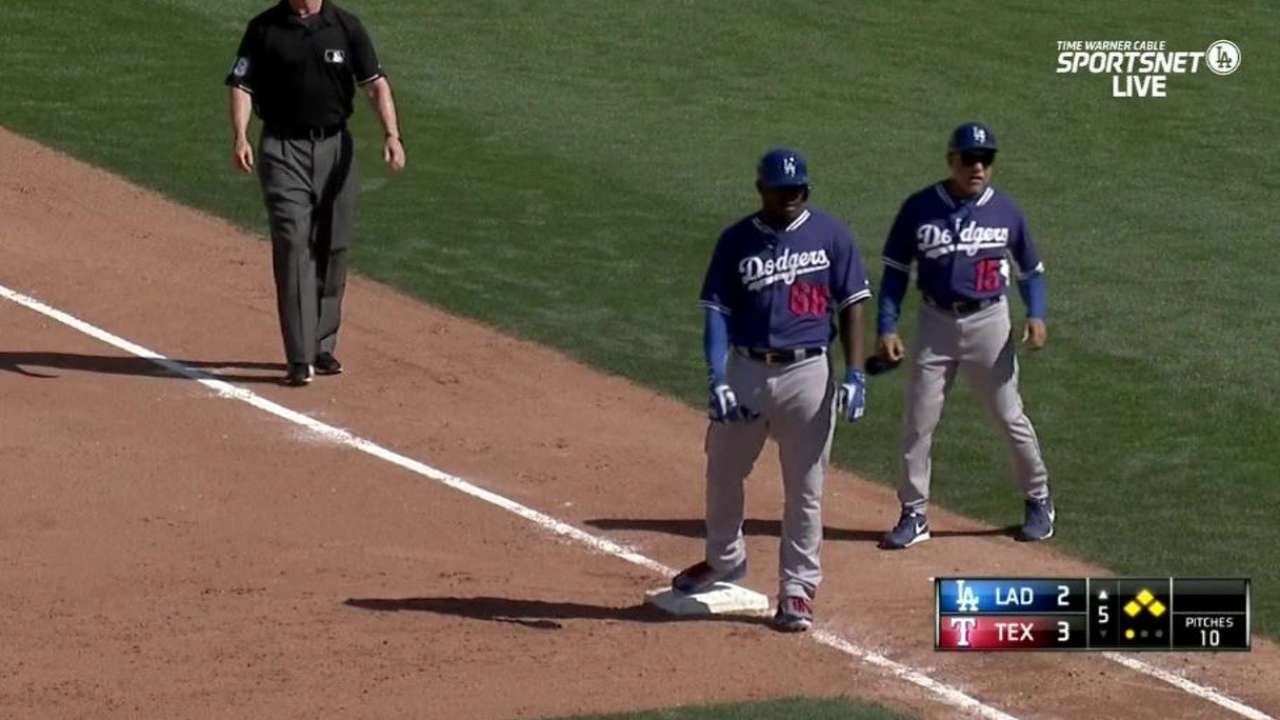 The sights and sounds of Spring Training will be found deep in the heart of Texas this weekend, and the annual march through March will continue to make its way toward Opening Day with another full slate of games today in Florida and Arizona.
Here are three things to watch for today:
Texas Two-Step: Dodgers at Rangers, 8:05 p.m. ET, MLB.TV.
The Dodgers and Rangers will meet in the Alamodome as San Antonio soaks in some of the spirit of the national pastime, and the fans will see some Major League talent on the field. Erik Bedard makes the trip to the Texas Hill Country to make his next start of the spring, and he'll bring along with him a couple of mainstays of the Dodgers' lineup: Adrian Gonzalez and Yasiel Puig.
Perhaps the change in scenery will get Puig's bat jump-started. Through nine Cactus League games, he has batted 4-for-23 (.174) with one homer, two walks and four strikeouts.
"I don't think his spring was that great last year, either," Dodgers manager Don Mattingly said of Puig, who batted .167 in 48 at-bats in 2014 camp. "I'm not really concerned about his average or anything like that. ... I think he looks fine. He's hit some balls decent."
The keystone combination of shortstop Elvis Andrus and second baseman Rougned Odor are among those making the trip to the Rangers' home state.
Meanwhile, back in Arizona, the Dodgers will have Clayton Kershaw on the mound against the A's in Mesa, also on MLB.TV at 4:05 p.m.
Windy City West: Cubs at White Sox, 4:05 p.m. on MLB.TV
All winter long, the Cubs and the White Sox made offseason news with moves that have them looking forward to 2015 and beyond. Today, the two Windy City teams will meet for the first time this spring at Camelback Ranch in Glendale, Ariz.
The Cubs look to get power prospect Kris Bryant back into Cactus League action. Although today's game may or may not mark the return to third base for MLB's spring leader in homers with six, he pushed aside some shoulder soreness with a home run in a "B" gameThursday. Of course, the White Sox have a young power bat of their own in 2014 American League Rookie of the Year Jose Abreu, who figures to get his at-bats in after the Sox had their only off-day of the spring on Thursday. Abreu has no homers this spring but is batting .423 (11-for-26) in Cactus League play.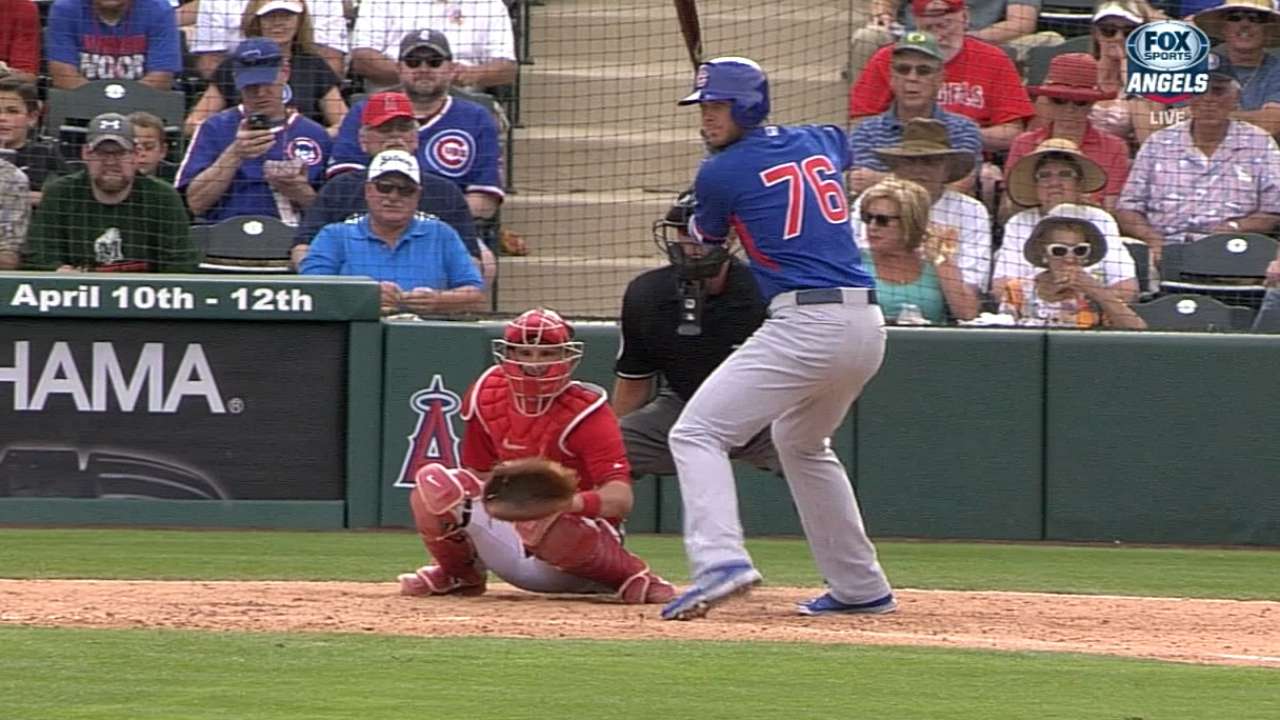 Pennsylvania pairing: Phillies vs. Pirates, 1:05 p.m.
Another regional rivalry will be on tap in Florida with second base as a focus for both clubs. Phillies veteran Chase Utley has yet to play at second this spring, although manager Ryne Sandberg said, "We're getting closer to that date." Today? Perhaps, perhaps not.
Second base will be a focus for the Pirates' split-squad game against the Twins, as Jung Ho Kang will make his debut there after splitting playing time between short and third thus far. That 1:05 p.m. game also features a primo pitching matchup of young right-handers in Gerrit Cole of the Pirates and Kyle Gibson of the Twins.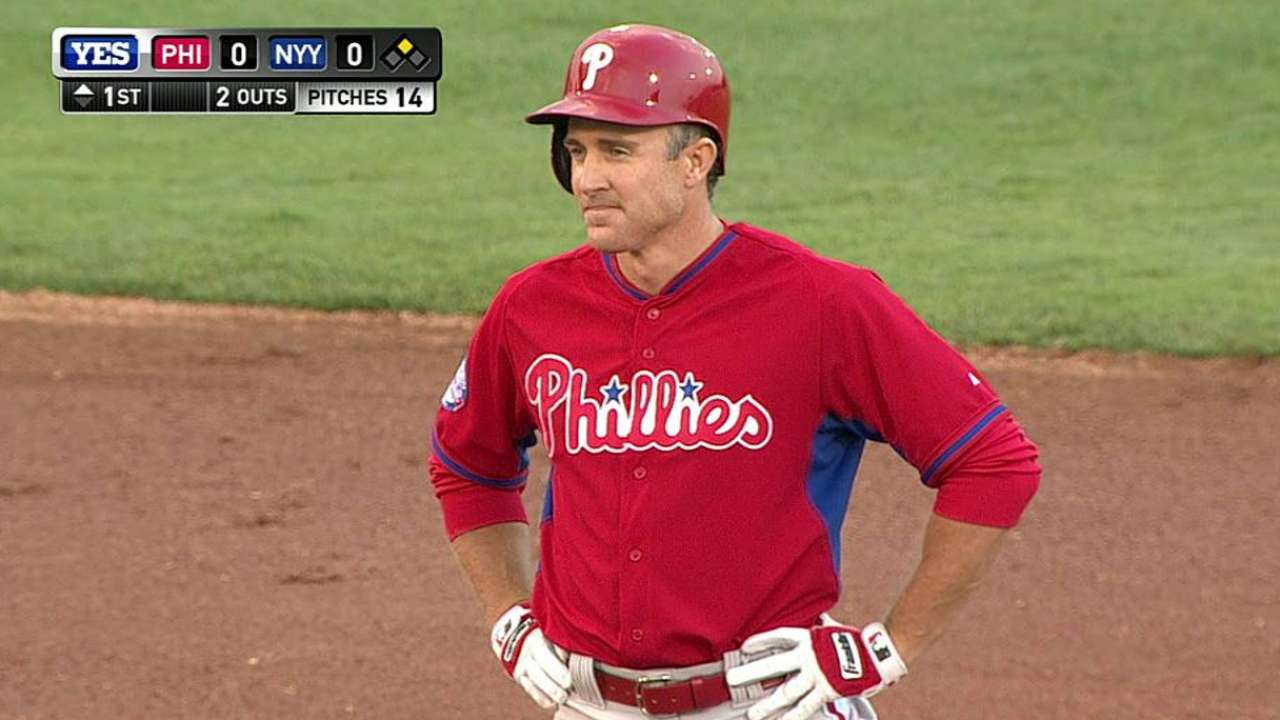 Elsewhere, the Nationals' Max Scherzer will meet the Astros as one of the aces on the hill today, while A's first baseman Ike Davis is slated to see his first action since March 11 and the Cardinals' Jon Jay is set to make his spring debut.
John Schlegel is a national reporter for MLB.com. You can follow him on Twitter @JohnSchlegelMLB. This story was not subject to the approval of Major League Baseball or its clubs.