Laird making most of opportunities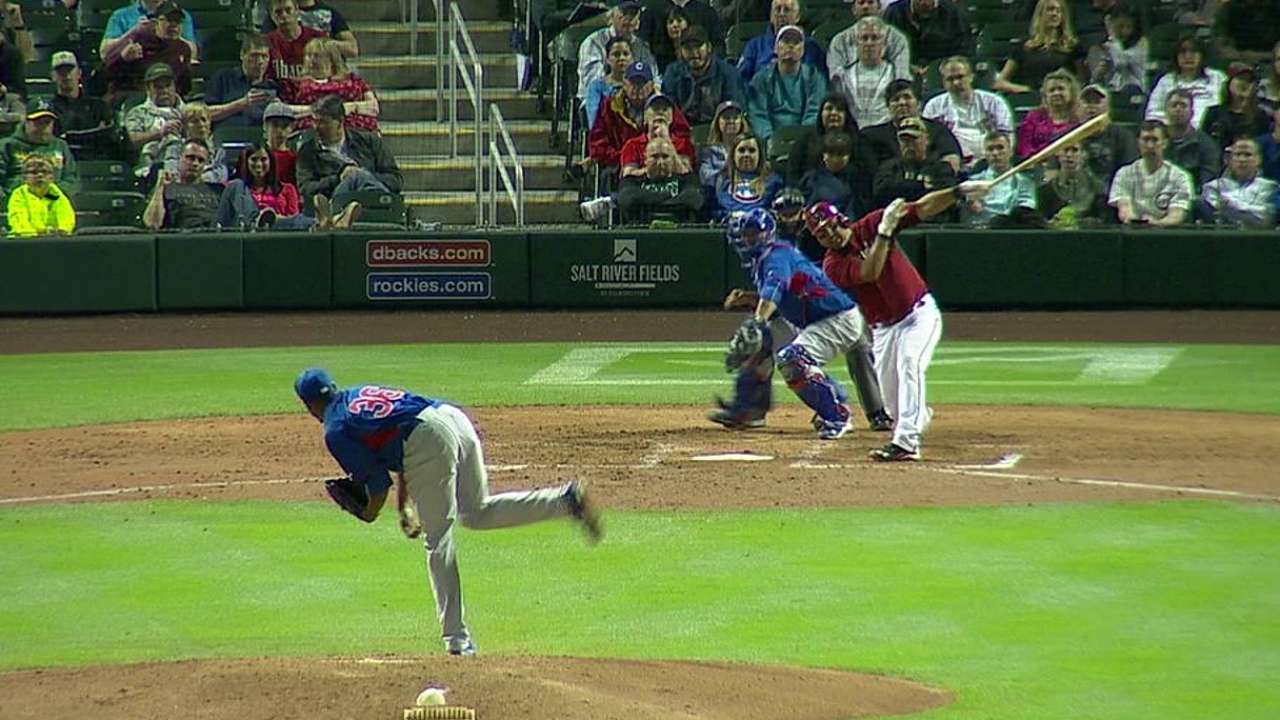 SCOTTSDALE, Ariz. -- Every time D-backs manager Chip Hale asks veteran catcher Gerald Laird how he feels, the 35-year-old responds that he's doing great.
The injury to Oscar Hernandez has opened up a catching spot and Tuffy Gosewisch, Laird and Blake Lalli appear to still be in the mix.
Gosewisch still seems to be the front-runner for the starting spot and Laird's experience -- parts of 12 seasons in the big leagues -- as a backup catcher could give him a leg up on Lalli.
"Tuffy, to me, is running with it, and so is Gerald," Hale said. "I would say they're the two guys that are leading the pack. We haven't decided anything yet."
Because they can play other positions, Lalli and Jordan Pacheco could also be candidates to be kept if the team decides to keep three catchers.
A legitimate chance to win a roster spot was one of the reasons Laird decided to sign a Minor League deal with the D-backs during the offseason. Another selling point was that he lives in Scottsdale.
"There were other opportunities, but I just liked the opportunity to play and try to have a couple more good years towards the end of my career and just come out here and have fun with a young team that has a chance to do something special," Laird said.
The D-backs liked Laird because they saw a veteran who had played in the postseason before, was regarded as a good influence in the clubhouse and someone who understood the role of being a backup.
"The last couple of years that I've been doing this I've kind of found a nice routine," said Laird. "Sitting with pitchers in between starts when you're not out there just in case you might have them the next start. I don't try to do too much. I know my role and try to make sure I'm prepared to go out there and put the pitcher in the best situation I can."
For the Braves, Laird hit .204 in 53 games last season and .281 in 47 games in 2013.
"He has just come in and done everything we've asked," Hale said. "What's impressed me is his catching. He's done a good job handling our staff, and he's had some really good at-bats. He looks fresh."
Steve Gilbert is a reporter for MLB.com. Read his blog, Inside the D-backs, and follow him on Twitter @SteveGilbertMLB. This story was not subject to the approval of Major League Baseball or its clubs.