Maddon: Baez isn't a lock to make Opening Day roster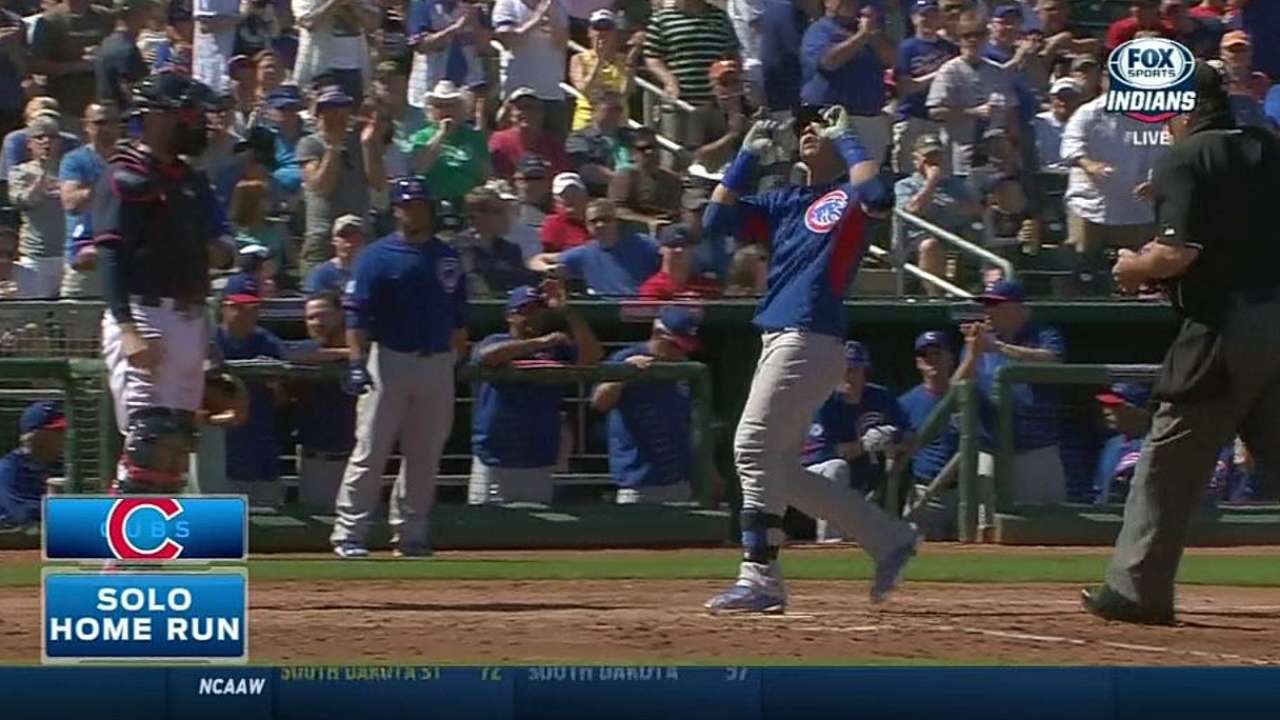 SCOTTSDALE, Ariz. -- Javier Baez was projected as the Cubs' starting second baseman this season, but manager Joe Maddon said the young infielder is not a lock to make the Opening Day roster.
"Of course, there's a chance he doesn't make the team," Maddon said Thursday. "There's no lock in regard to that. The entitlement program doesn't exist -- everything has to be earned."
Baez drew a walk and whiffed four times on Thursday against the D-backs. This spring, he's 3-for-30, hitting a home run and striking out 11 times.
"He has things he has to learn how to do yet," Maddon said of Baez. "He shows signs of brilliance at times. To this point, he's had a lot of good at-bats and hit some balls hard. Then he'll show the out-of-control swing that bothers him a little bit, and I think it bothers the fans more than it bothers me.
"It's a young guy trying to figure this all out. [He has] sterling bat speed, incredible bat speed. He just needs plate appearances."
Baez struck out 95 times in 213 at-bats over 52 games with the Cubs last season after he was called up in August, and was initially playing second, then moved to shortstop when Starlin Castro was hurt. Baez not only has impressive bat speed, but can play solid defense, Maddon said.
"The thing nobody talks about is this guy is a really good baseball player," Maddon said. "His defense is spectacular, baserunning is outstanding. His acumen on the field is well beyond his years. The thing that's lagging is the adjustment at the plate. Of course, he needs to get better, of course he needs to make adjustments.
"I do know I like him as a baseball player, and he could be a very good Major League Baseball player once he figures out the command of his swing."
Carrie Muskat is a reporter for MLB.com. She writes a blog, Muskat Ramblings, and you can follow her on Twitter @CarrieMuskat. This story was not subject to the approval of Major League Baseball or its clubs.