Brown exits early with bothersome Achilles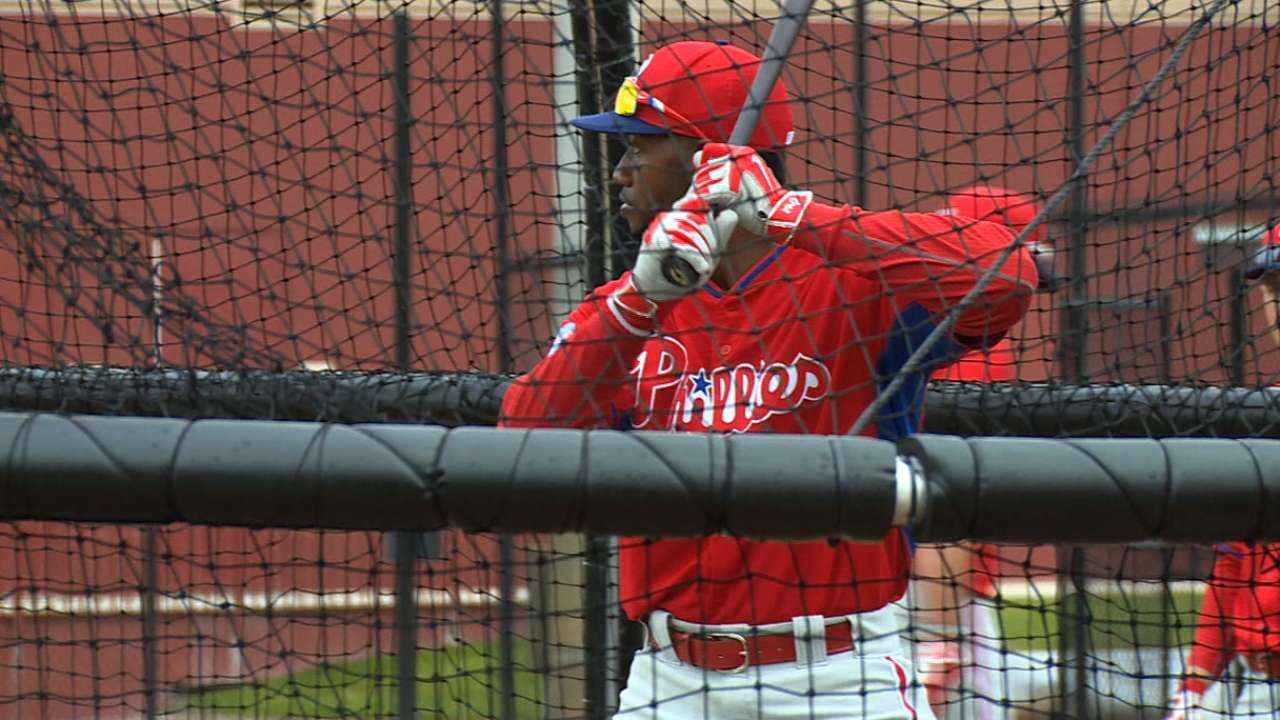 TAMPA, Fla. -- Phillies right fielder Domonic Brown sounded deflated Thursday night at George M. Steinbrenner Field. He left the Grapefruit League game against the Yankees in the third inning because of soreness in his left Achilles. He said in the visitors' clubhouse the Achilles had been bothering him for a couple of weeks.
"They're saying tendinitis," Brown said.
Brown said he will have a team doctor examine him Friday. He struck out twice in his only two plate appearances Thursday. He is hitting .241 (7-for-29) with one double, two RBIs, five walks and five strikeouts in 11 games. The Phillies are hoping for a big bounceback season from Brown, who struggled as one of the least productive outfielders in baseball in 2014.
"I want to be in there, Spring Training or not," Brown said. "I feel pretty good at the plate. I don't want to miss any time, but this is part of the game, also. I'm definitely frustrated for sure. It seemed like we were going in the right direction, it was getting a little bit better.
"As soon as Chase Headley hit the home run [in the second inning], I took off and started feeling it then. Once I got to the on-deck circle. ... I could definitely feel it. Not pulling but grabbing a little bit."
Brown missed a game earlier this week because of dehydration. He said he had been doubling up on anti-inflammatories, which might have keyed the dehydration.
Todd Zolecki is a reporter for MLB.com. This story was not subject to the approval of Major League Baseball or its clubs.