Tsao continues comeback quest by retiring Pujols, Trout
Dodgers pitcher hopes to earn spot after being banned in Taiwan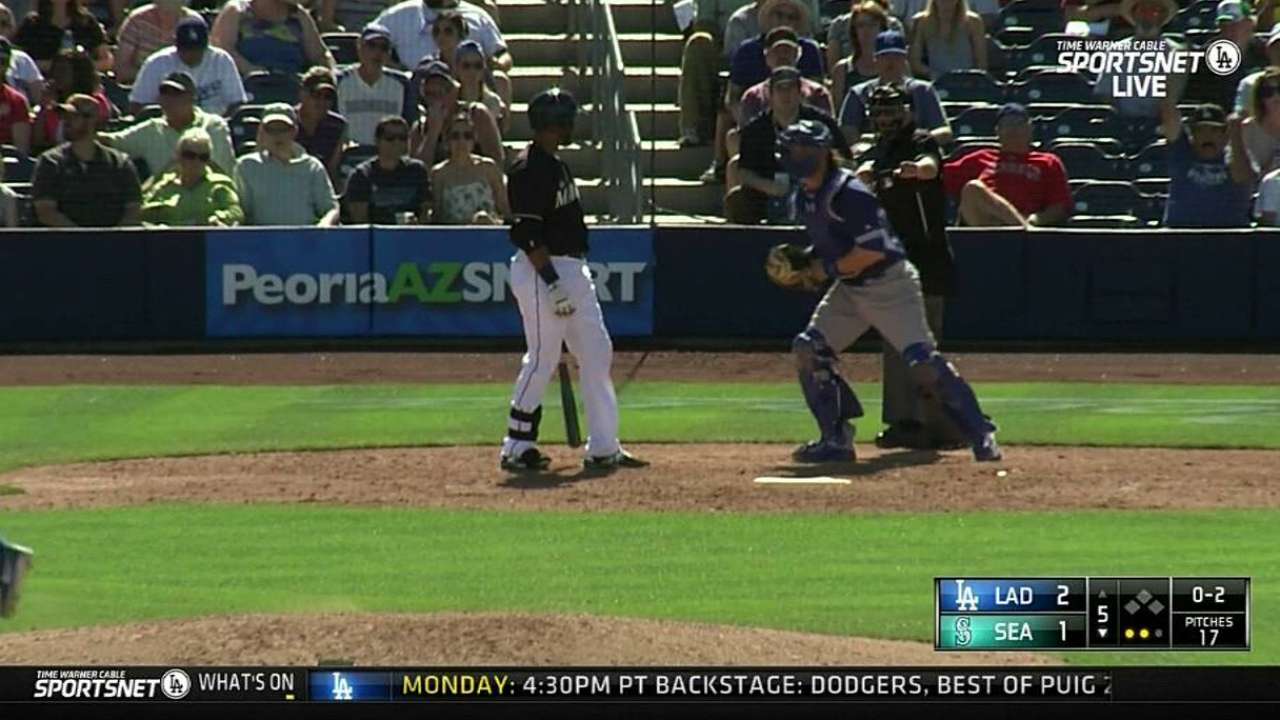 GLENDALE, Ariz. -- Chin-hui Tsao is beginning to turn heads in the big leagues again.
The Taiwanese right-hander is attempting a Major League comeback with Los Angeles this spring after he was banned from playing professionally in Taiwan for alleged involvement in a 2009 game-fixing scandal. Tsao played in parts of three seasons with the Rockies from 2003-05 and pitched in 21 games for the Dodgers in 2007. Though he was not invited to Major League camp, Tsao has made three appearances for the Dodgers this spring, performing well in each.
"I'd say he's on the radar," manager Don Mattingly said. "At this point, he's been out there three times, he's done multiple innings for us. He's shown a good pitch mix, the guy knows what he's doing, so yeah, he's on the radar."
Tsao tossed 4 1/3 nearly perfect frames in his first two outings, allowing just one hit and striking out five. He returned to Cactus League action Thursday for another two innings, allowing two runs on two hits and a walk with one strikeout against the Angels at Camelback Ranch. He faced two of the league's top hitters in Albert Pujols and Mike Trout, retiring both.
Asked about his feelings on Tsao's past troubles, Mattingly said: "I'm not going to be the judge, I know that. He's been cleared by Major League Baseball to participate. Really it's a matter of, can he pitch or not."
Chad Thornburg is a reporter for MLB.com.
This story was not subject to the approval of Major League Baseball or its clubs.