Lincecum, Cain in similar but unfamiliar territory
Right-handers striving to stay strong, regain firm grip in Giants' rotation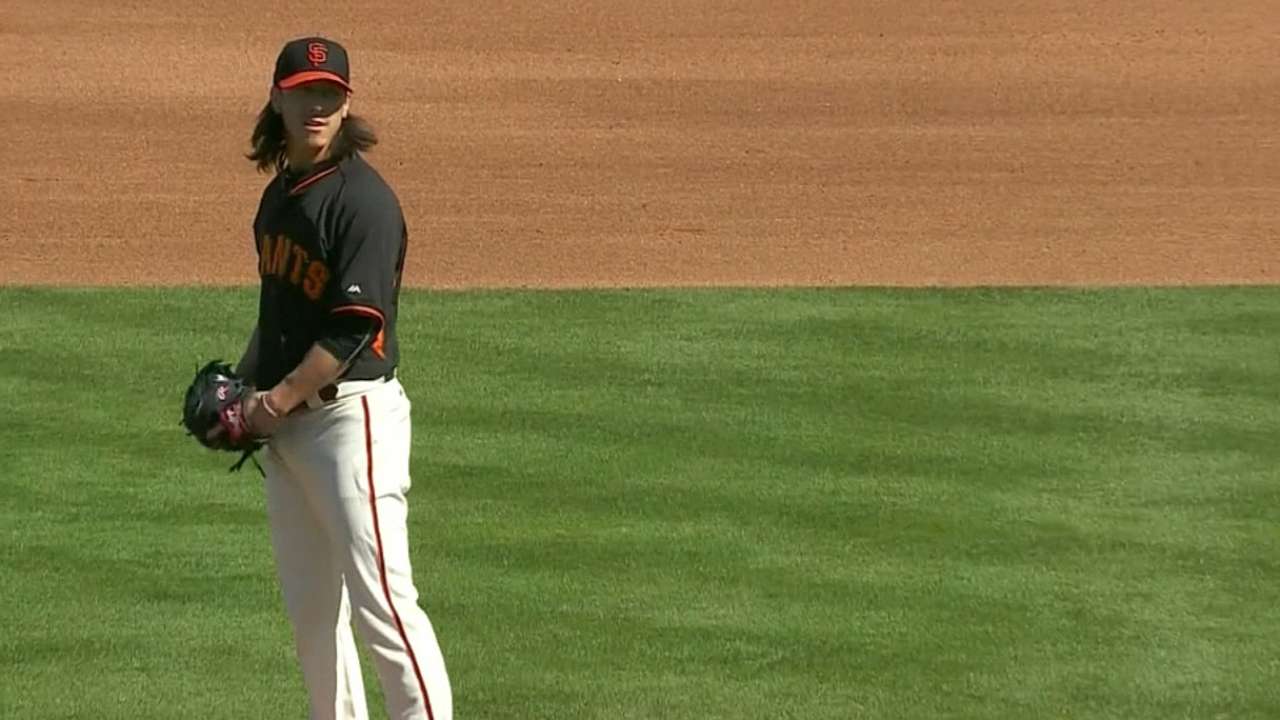 PHOENIX -- Tim Lincecum and Matt Cain chose almost exactly the same words Thursday to describe the self-maintenance they must maintain.
"I just have to listen to my body," Lincecum said, adding that he must remain aware of whether it's "going to bark or not bark."
Echoed Cain, "I just have to listen to my body and play it by ear."
Lincecum spoke in the morning before throwing a bullpen session at Scottsdale Stadium. Cain talked after limbering his arm in an exhibition against Triple-A competition at the Giants' Minor League complex.
"We all got together and decided we were all going to say the same thing," Cain said with dry wit.
Actually, their duplication was extremely fitting. The Giants right-handers are essentially in the same place, as they have been through much of their careers.
Lincecum and Cain previously began every season with the unspoken yet very real sense that they ranked among baseball's elite. Their credentials -- two Cy Young Awards and four All-Star selections for Lincecum, three All-Star berths for Cain, postseason glory for both -- reflected an uneasy truth for opponents: They'd have to raise the quality of their performance just to compete against them, much less defeat them.
Now, it's not even a given that either one will be ready for the regular season, though Thursday's developments were encouraging for them. Lincecum's sore neck, which forced him to miss a start on Monday against Cincinnati, had improved enough to allow him to throw Thursday. He's on course to start Saturday against the Angels. Cain overmatched a Colorado Rockies contingent, allowing a run on two ground-ball hits while striking out six in 3 1/3 innings. His fastball hovered around 90-92 mph.
Neither, however, can afford another misstep before the first week of the regular season, if they are to build sufficient arm strength to pitch six innings, a threshold they'd probably need to cross.
The notion of Lincecum and Cain being forced to develop arm strength once would have seemed ridiculous. They seemed perpetually strong. But with Cain finishing his recovery from elbow surgery and Lincecum bent on regaining his form, both are striving to stay relevant, not dominant.
Age, of course, is the universal equalizer. Explaining his physical vulnerability, Lincecum said, "Maybe that's because I turned 30 last year."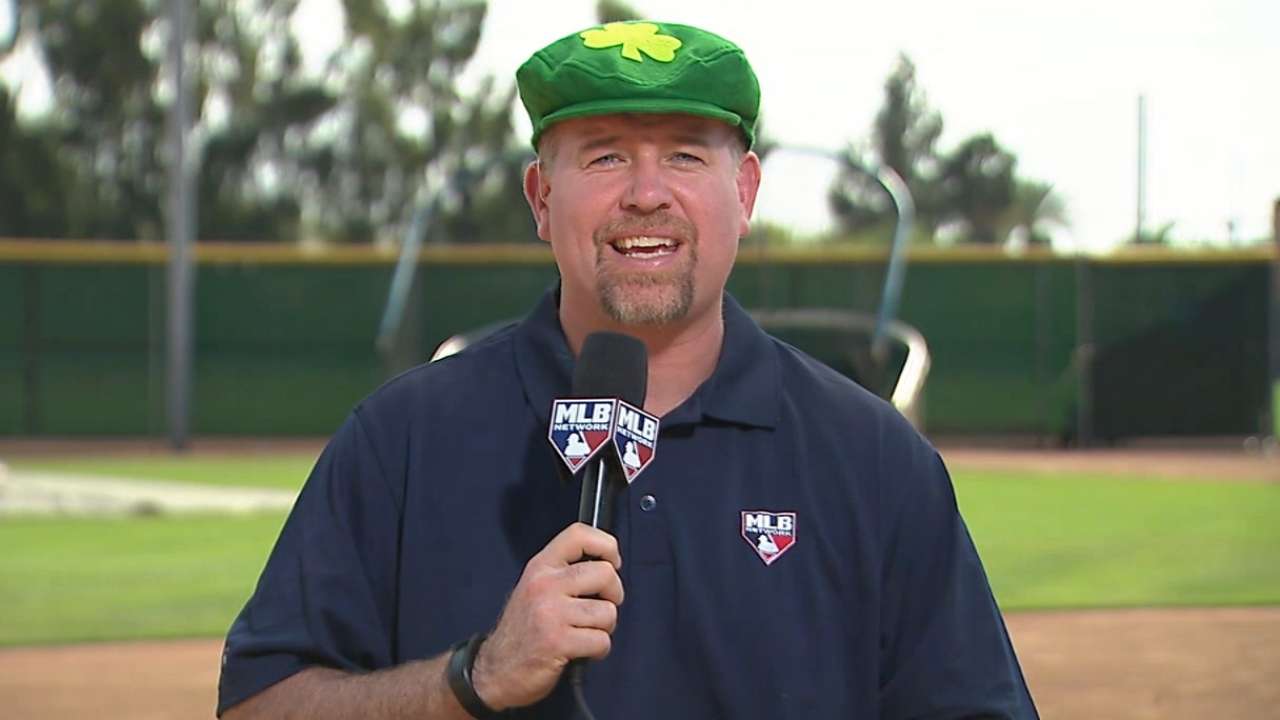 Both are making concessions to Father Time. Cain, also 30, indicated that he might not throw a full bullpen session between each start, opting to save his energy for games.
"It may not be a normal schedule," Cain said, "but that's all right as long as I'll be able to 'feel' everything, throwing-wise, in between."
Lincecum has exchanged his swagger for a shrug.
"I'm going to work with what I've got and try to make the best of it," he said. "Hopefully the work I did this offseason will make up the difference."
For these erstwhile difference-makers, pitching -- which once came so naturally to them -- is a wholly altered experience.
Chris Haft is a reporter for MLB.com. Read his blog, Haft-Baked Ideas, and follow him on Twitter at @sfgiantsbeat. This story was not subject to the approval of Major League Baseball or its clubs.