Anderson undeterred after struggling in short outing
Dodgers pitcher roughed up by Angels in third appearance of spring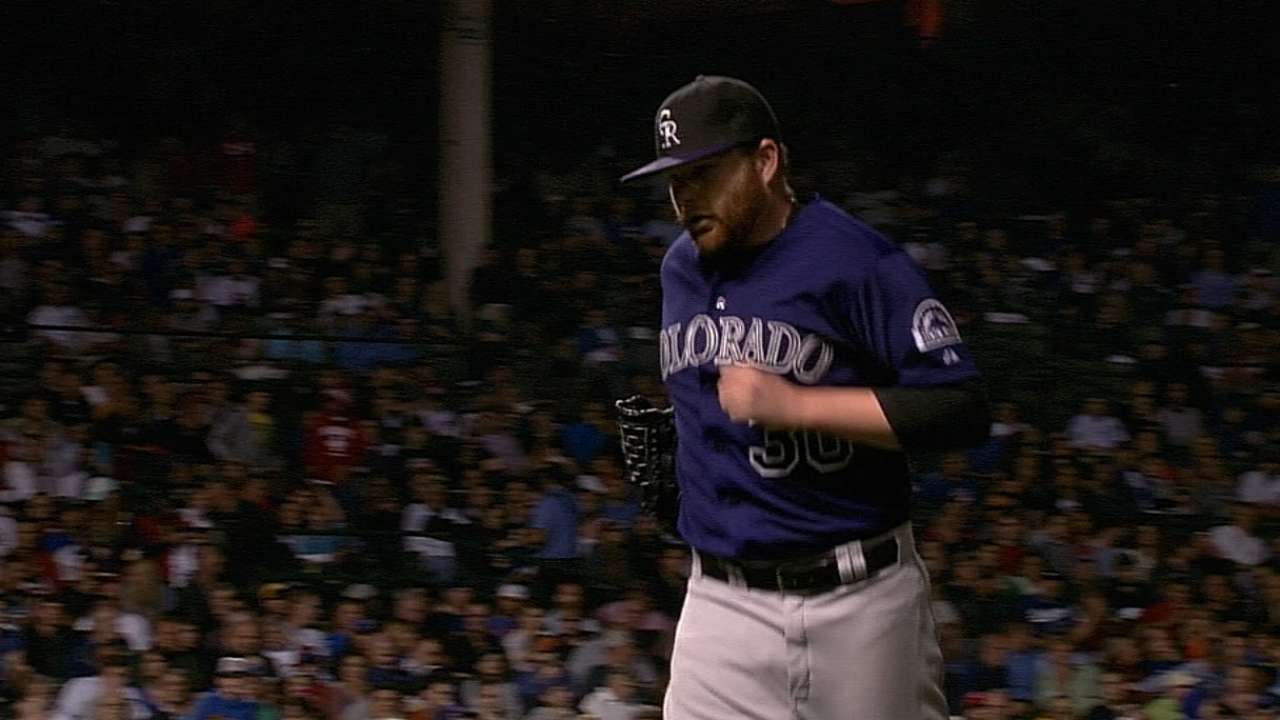 GLENDALE, Ariz. -- Brett Anderson was 10 pitches into his warm-up routine Thursday when he was interrupted by news that the Angels' bus was delayed in traffic.
He stopped pitching and sat back down for 10-12 minutes, or "just enough time to kind of cool down." He then expedited his warm-up to be ready for a 1:08 start, three minutes past the schedule start time.
"For the most part, pitchers are pretty particular about what they do," Anderson said. "To have that kind of interrupted, I'm not using it as an excuse, but it's just one of those circumstances that you didn't expect to deal with going into it."
Not long after that, Anderson's day was over as the Angels jumped on him for three runs and seven hits in just 1 2/3 innings. He allowed a solo homer to Angels first baseman Albert Pujols, the third batter he faced, and his pitch-count quickly escalated to 49 after getting into multiple 3-2 counts.
"It wasn't like I was walking a bunch of people, I was just missing," Anderson said. "My stuff wasn't very crisp. ... It was terrible by all standards, but better to get it out of the way now."
It was the third time Anderson saw live game action since undergoing back surgery last August. He was unscored upon in his first two appearances this spring, totaling five innings. He experienced no issues with his back Thursday.
"I was able to go out there twice and throw a bunch of pitches and come out of it fine physically; that's a win in itself," he said. "But up to the standards of pitching that I hold myself too, it wasn't positive by any means."
Chad Thornburg is a reporter for MLB.com. This story was not subject to the approval of Major League Baseball or its clubs.