Angels willing to overlook results as Heaney learns
Scioscia happy with progress young starter has made
GLENDALE, Ariz. -- The raw numbers look grim for Andrew Heaney, the highly touted young starter who's already considered the best prospect in the Angels' system. But this is the time of year when you look past things like that, especially with a 23-year-old left-hander still trying to find his footing against Major League hitters.
"It's almost like going to school," Angels manager Mike Scioscia said. "You're getting your lesson, you're learning, hopefully improving, and you get to a certain point and you graduate and you're ready."
Heaney isn't ready just yet, but Scioscia insists that he's showing flashes, difficult as they might be to perceive in an outing like Thursday's.
Against the Dodgers at Camelback Ranch, Heaney was charged with six runs on seven hits and a walk in 3 1/3 innings, ballooning his Cactus League ERA to 8.68. Five of those runs came in the bottom of the second, amid a seven-batter barrage that saw him lose command of his fastball and continually miss high with his changeup.
After that, "Every pitch seemed like it had a purpose and he pitched well," Scioscia said. Heaney came away thinking it was "the best stuff I've had" all spring "by far," and Scioscia agreed.
"It definitely was," Scioscia said. "I really think Andrew made some adjustments after that second inning."
The second inning was brutal, though. Heaney walked Scott Van Slyke despite starting out ahead, 1-2, then gave up back-to-back singles to Justin Turner and Andre Ethier, a three-run homer to Alex Guerrero -- on one of those chest-high changeups -- two more singles to Enrique Hernandez and Carl Crawford and a sacrifice fly to Chris Heisey.
Heaney faced seven more batters after that second inning, and Scioscia saw only one more mistake, on a hanging slider that resulted in an RBI-double by Ethier.
"If you look at the linescore, it's not a good outing," Scioscia said. "But I think if you look at the adjustments and his stuff, we were excited, especially with how he finished."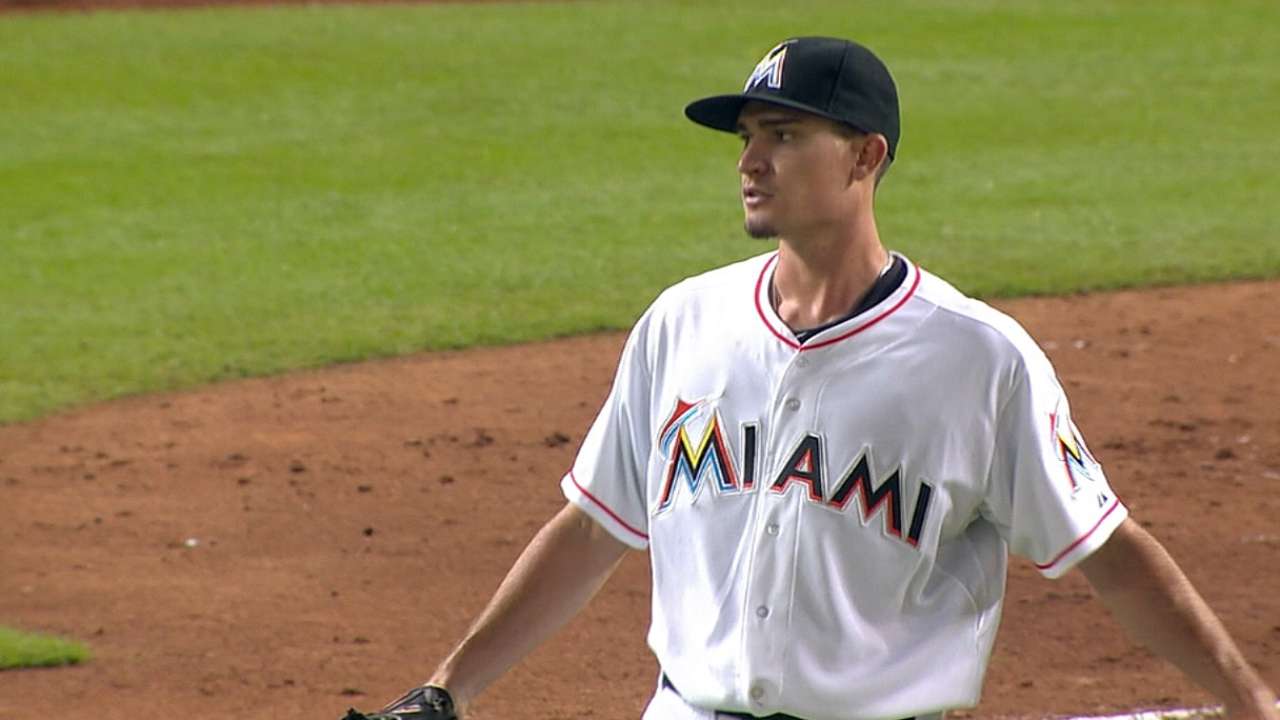 Heaney is a favorite to lock down the fifth spot of the Angels' rotation, but he'll have to prove himself to stay in the Majors when Garrett Richards returns around the middle of April.
At some point, the results will matter -- just not yet.
"Results," Scioscia said, "are making his pitches."
Alden Gonzalez is a reporter for MLB.com. Read his blog, Gonzo and "The Show", and follow him on Twitter @Alden_Gonzalez. This story was not subject to the approval of Major League Baseball or its clubs.