Melvin 'not worried' about his expiring contract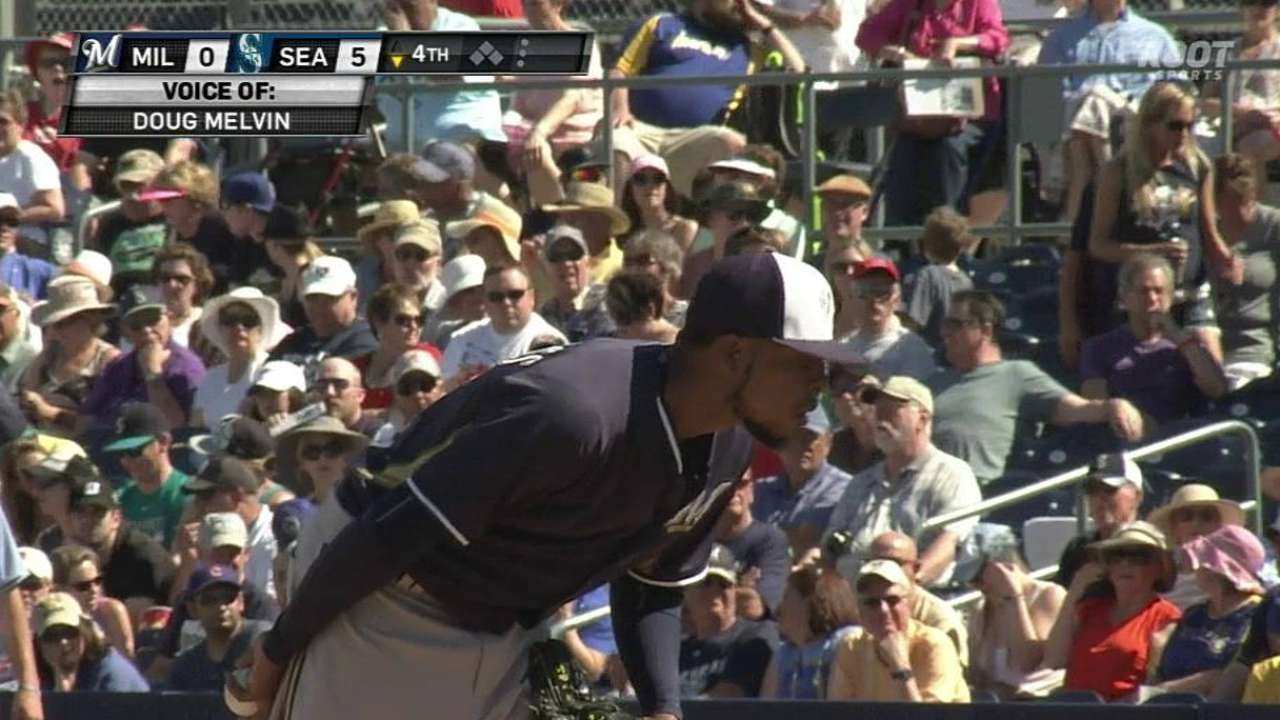 PHOENIX -- After extending manager Ron Roenicke's contract on Thursday, Brewers general manager Doug Melvin downplayed the significance of his own expiring deal. It marks the first time since Melvin assumed the job in September 2002 that he's not signed beyond the current season.
"I'm not worried about it," Melvin said. "It's more important for Ron. Our careers are a little different. I've been doing this for 20 years as a general manager and 40-some years in baseball. So, I'm not worried. It was more important for me to have Ron feel some sense of security. [Brewers owner] Mark [Attanasio] and I have a good relationship. At some point, we may talk about it and address it, but we don't need to do it at this point."
Among Major League general managers, only the Giants' Brian Sabean, the Athletics' Billy Beane, the Yankees' Brian Cashman and the Tigers' Dave Dombrowski have been in their jobs longer than Melvin, who will turn 63 in August.
A former scout and farm director, Melvin said he still has passion for baseball and the challenges associated with running a small-market team. He offered no indication he was pondering retirement.
"The part I love is we have to embrace young players," Melvin said. "I love player development and scouting. There are times I hear other teams have the best farm systems yet they still spend $170 million on players [in the Majors]. I don't worry about that stuff. I still like doing what I'm doing.
"It's important more for players to see the manager [have job security]. Players get released with $20 million left in their salaries, so the money that managers, coaches and general managers make, it doesn't matter. We can still all lose our jobs. We don't make what college [football and basketball] coaches make."
Adam McCalvy is a reporter for MLB.com. Read his blog, Brew Beat, and follow him on Twitter at @AdamMcCalvy. This story was not subject to the approval of Major League Baseball or its clubs.