Tejadas share special day at park
Father watches son play in Majors for first time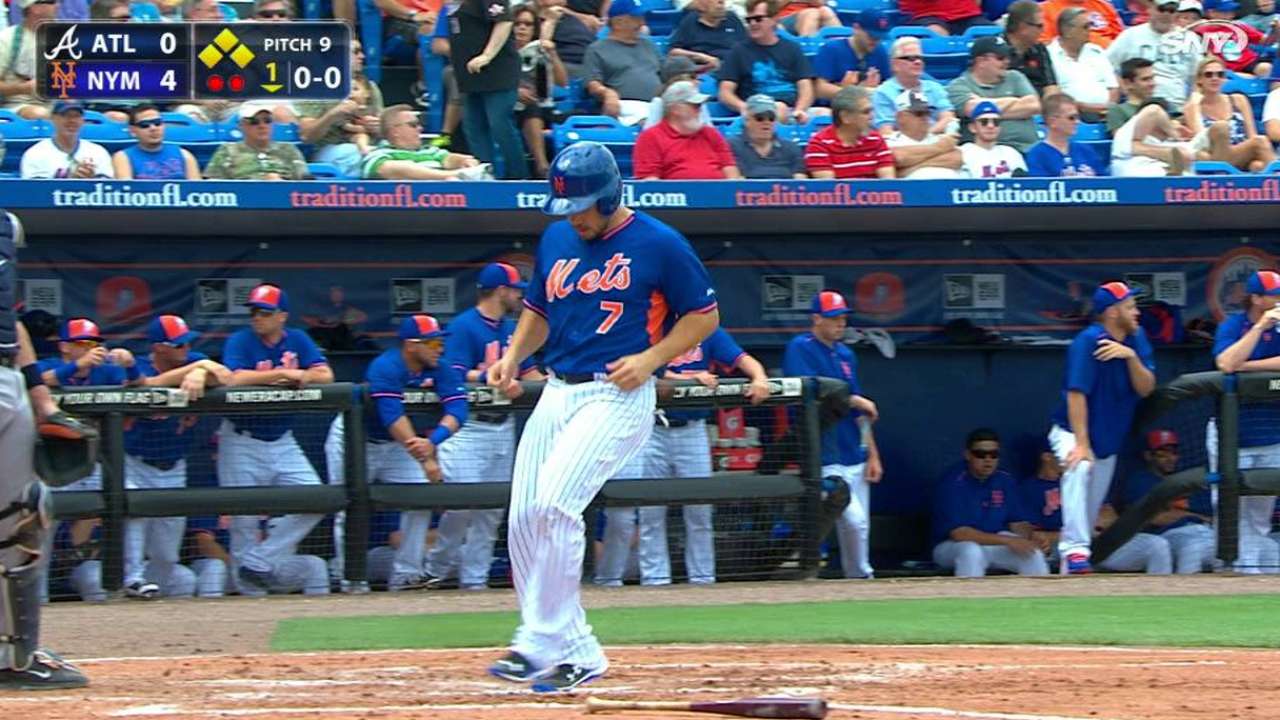 PORT ST. LUCIE, Fla. -- It's said that every day you come to the ballpark, you may see something you've never seen before. It happened to Mets shortstop Ruben Tejada on Thursday.
For the first time as a Major League player, he saw his father sitting in the stands.
"This is the first time I've seen him play professional baseball. I've seen him before at other levels in [our native] Panama, but this is the first time in the United States," Ruben Tejada Sr. said proudly.
This was actually the second time he tried to see his son play. He came to the United States a couple of years ago, but his son was nursing a strained quad. He hadn't come back sooner, he said, because his work as an auto mechanic back home has kept him too busy.
Said Ruben Jr., who started Thursday's 3-1 split-squad win over the Astros at Tradition Field: "It was great. He helped me a lot. He was my first inspiration to play baseball. So it was great."
The shortstop's father was a pitcher when he was younger, performing for the provincial team from Veraguas as well as the Panamanian national team.
"When I saw Ruben growing up, I knew he had the potential to make it, and I'm glad he did," the father said.
Paul Hagen is a reporter for MLB.com. This story was not subject to the approval of Major League Baseball or its clubs.