After strong winter, touted Franco scuffling this spring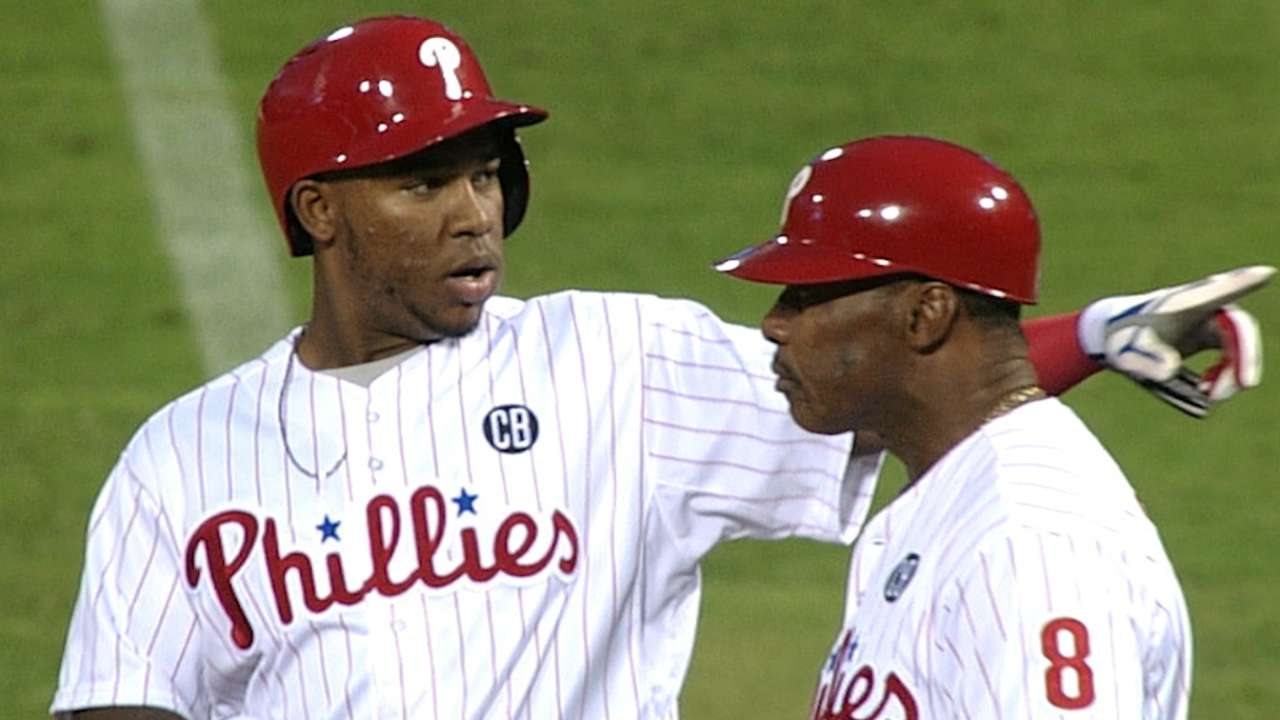 TAMPA, Fla. -- There will be no Kris Bryant controversy in Phillies camp this spring. Infielder Maikel Franco is ranked No. 3 among the organization's top prospects, and the past two springs he entered camp with an opportunity to push third baseman Cody Asche for a job. But even if Franco played well this spring, he still might have opened the season in Triple-A because a few more weeks there would push his free agency from 2020 to '21.
The Cubs have the same exact situation with Bryant, who is their top prospect. But Bryant is having a fantastic spring while Franco is not. Franco, who struck out in his lone at-bat in Thursday night's 7-3 win over the Yankees, is hitting .200 (6-for-30) with one RBI and four strikeouts.
"I don't know if there's something about big league camp or what, but after a very good winter ball of swinging the bat, he's struggled," Phillies manager Ryne Sandberg said. "He's struggled this spring as far as having consistent at-bats, having a good approach and putting together good at-bats. It's been a struggle with him. He looks like he's trying to do too much. He looks like he's over-swinging. He's definitely talked about it on a daily basis, so all in all, it's been a little bit of struggle for him."
Franco, 22, played an entire season of winter ball, where he hit .265 with nine doubles, eight home runs, 31 RBIs and a .779 OPS in 43 games.
Could he be tired?
"He doesn't show tiredness," Sandberg said. "It's more about just cutting down the swing and looking for solid contact, making that a goal rather than some power and home runs. I just wonder if he's looking for too much too soon. Early in camp, it's more about fine-tuning your swing and having a good approach and having good, solid contact. That's more of the approach that's being talked to him about."
Franco is scheduled to serve as the designated hitter in Friday's game against the Pirates in Bradenton, Fla.
Todd Zolecki is a reporter for MLB.com. This story was not subject to the approval of Major League Baseball or its clubs.