Montero could elbow way into rotation mix
Prospect stretched out as potential replacement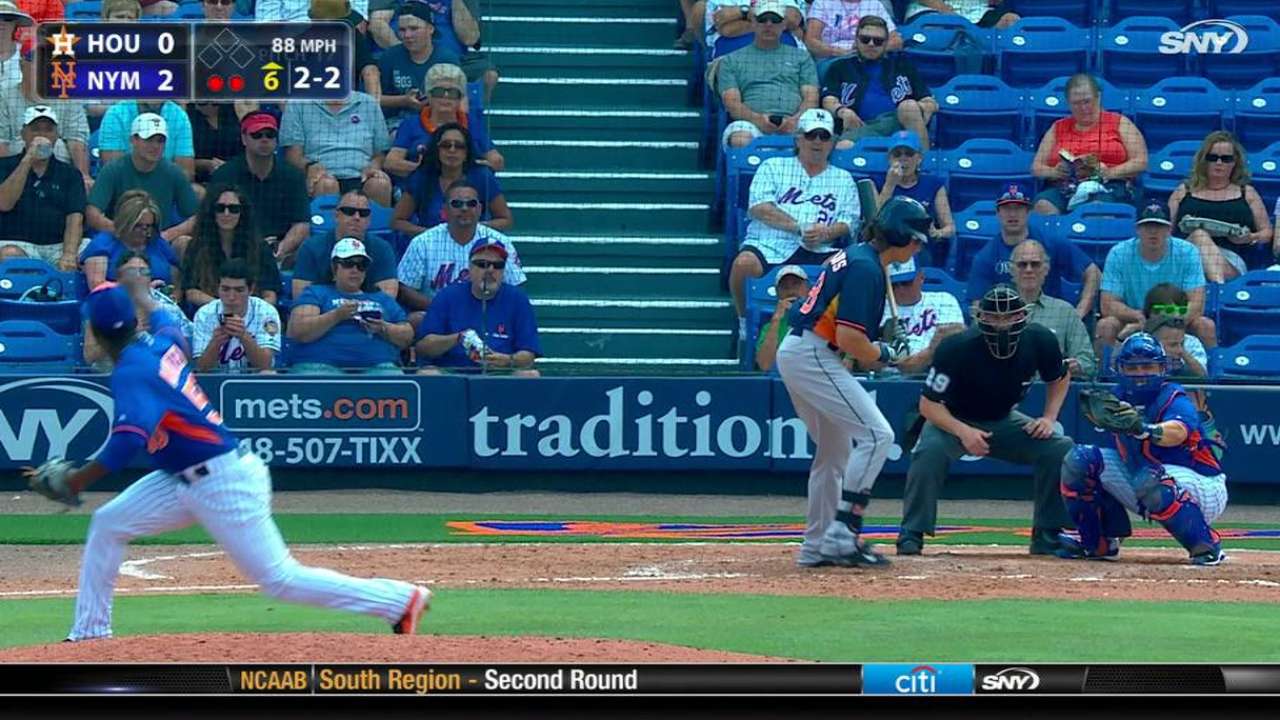 PORT ST. LUCIE, Fla. -- The presumption after Zack Wheeler was lost for the season with a torn ulnar collateral ligament in his elbow was that 2014 Opening Day starter Dillon Gee would step into his spot in the rotation.
Not so fast.
"I think it's still a competition between Rafael Montero and Gee. I think they're both quality pitchers and I don't think we'd be hamstrung by either one of them. I think they'll both do a good job for us," Mets pitching coach Dan Warthen said after Thursday's 3-1 split-squad win over the Astros at Tradition Field.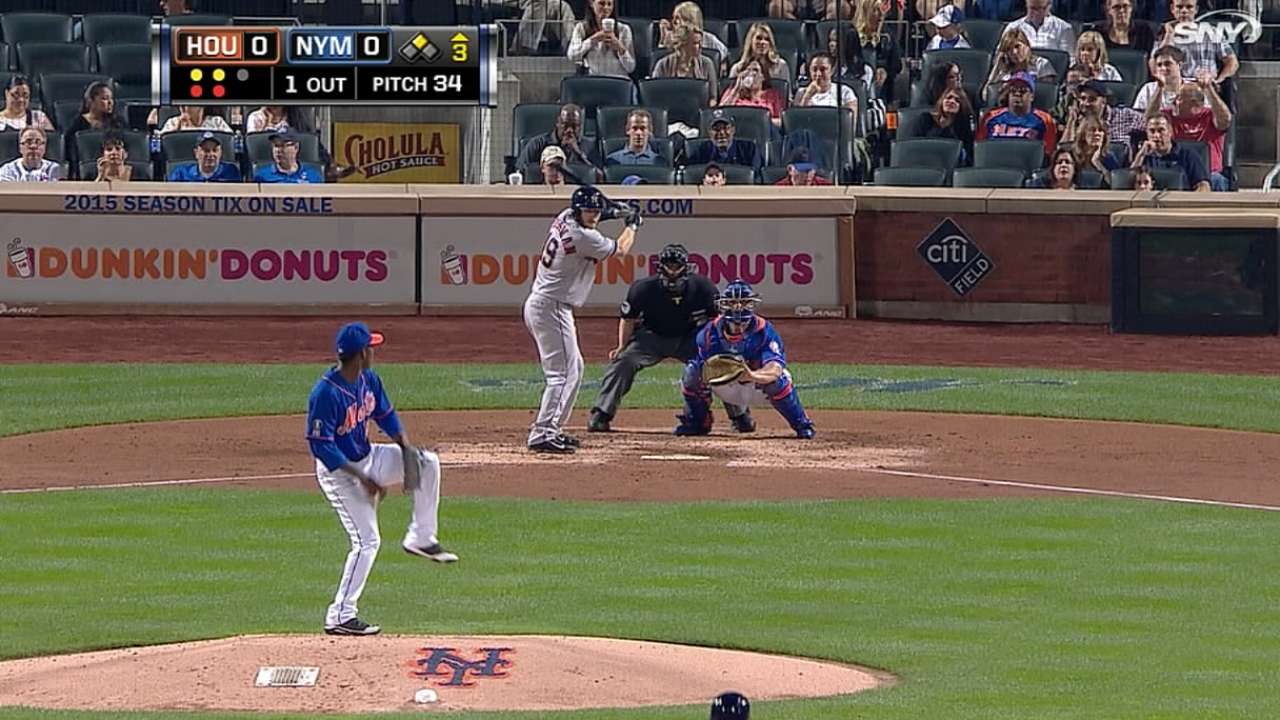 Gee started and pitched well. But Montero, No. 8 among the club's Top 30 Prospects, according to MLB.com, also continued to be stretched out, allowing one run on two hits in his 3 2/3 innings.
The 24-year-old right-hander has been primarily a starter throughout his career, but he was competing to make the team as a reliever before Wheeler's injury. Through a translator, he said the Mets haven't told him anything about what the plans for him are.
"I haven't had that conversation yet. I don't control that and I'm not really too worried about that. I just want to get my work in," he said. "It hasn't been a big adjustment. It's just getting mentally ready coming out of the bullpen as opposed to starting. But I think it's been pretty easy."
Montero didn't read anything into his extended outing.
"I've been stretched out. I don't know what's going on. I'll be ready to throw, whatever I'm told," he said. I try to be the same kind of pitcher and use the same sequences when I'm going after hitters."
He said he worked on his breaking stuff during this offseason, and Warthen said he showed a tighter slider against Houston.
Paul Hagen is a reporter for MLB.com. This story was not subject to the approval of Major League Baseball or its clubs.