Gee opens up arsenal with move back to rotation
Right-hander getting comfortable with all four of his pitches in starting role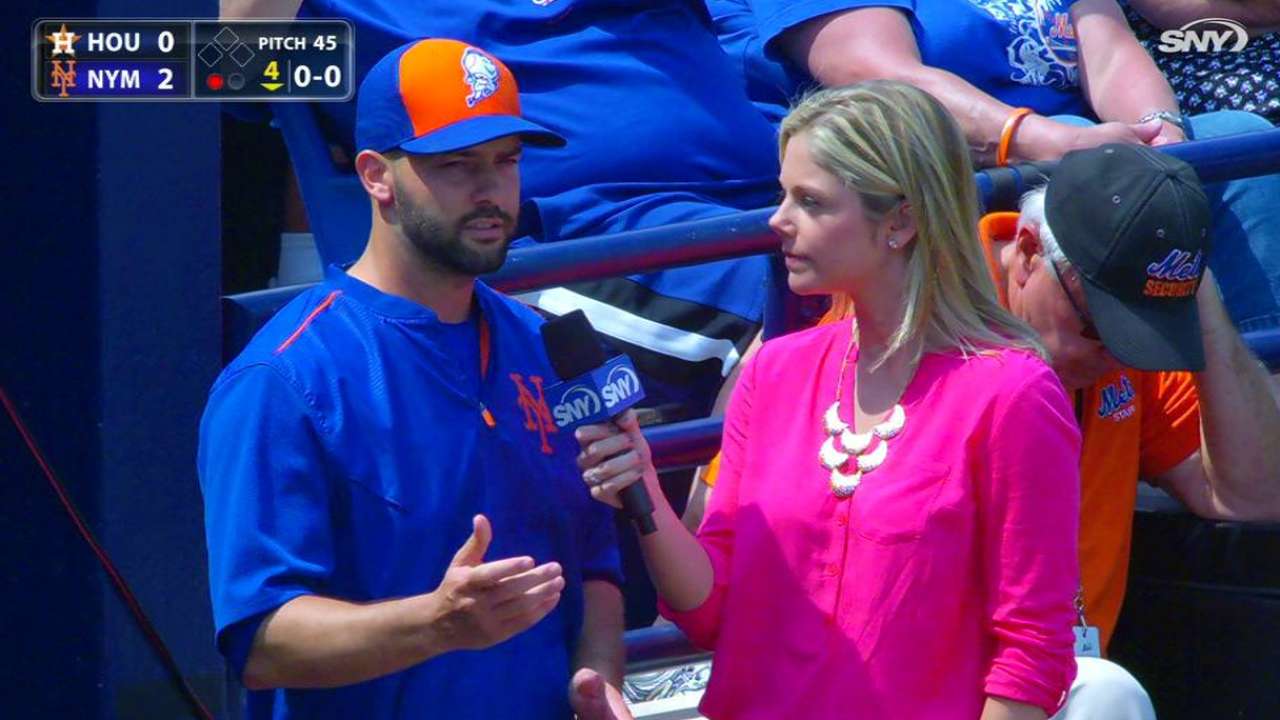 PORT ST. LUCIE, Fla. -- After being moved to the bullpen, right-hander Dillon Gee had to figure out which of his four pitches to throw and which to hold in reserve.
"I was trying to figure out the best way. Maybe come out of the 'pen was to maybe focus on two. Make sure you have two sharp ones. And that's what I was working on," he said.
Now that the torn ulnar collateral ligament in Zack Wheeler's elbow has opened up a spot in the Mets rotation, Gee was throwing his fastball, curve, change and cutter in his 3 2/3 shutout innings of Thursday's 3-1 split-squad win over the Astros at Tradition Field.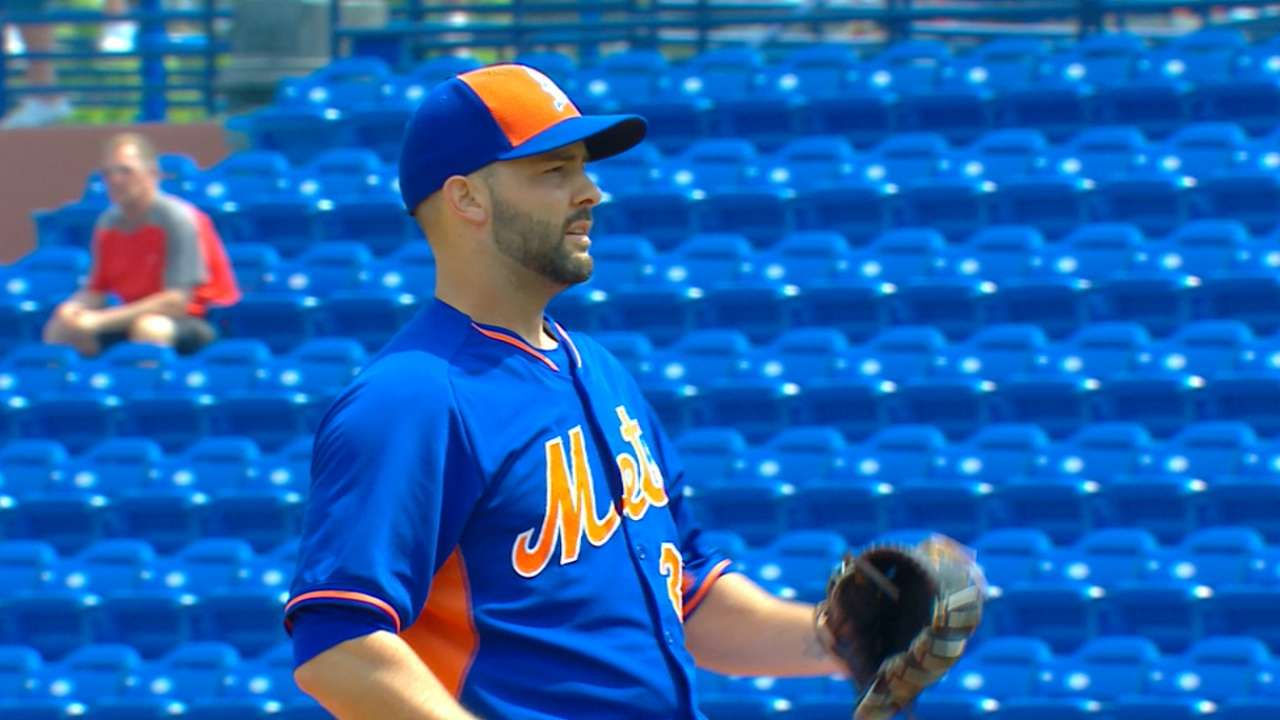 "More than anything, I was just trying to work on all of them, throwing strikes. The last few outings out of the bullpen, you're almost not afforded the time to work on different pitches. I just need to take this time to refine all four, because I need all four as a starter. And it felt good," he said.
After a breakthrough season in 2013, Gee was the Mets' Opening Day starter last season. But he missed two months with a strained lat. When he came back, he went 3-6 with a 4.95 ERA in his final 12 starts. And he came to Spring Training this year penciled in as a reliever.
And while he's made it clear that he hates to get an opportunity to start because of a teammate's misfortune, he also clearly relished making Thursday's start.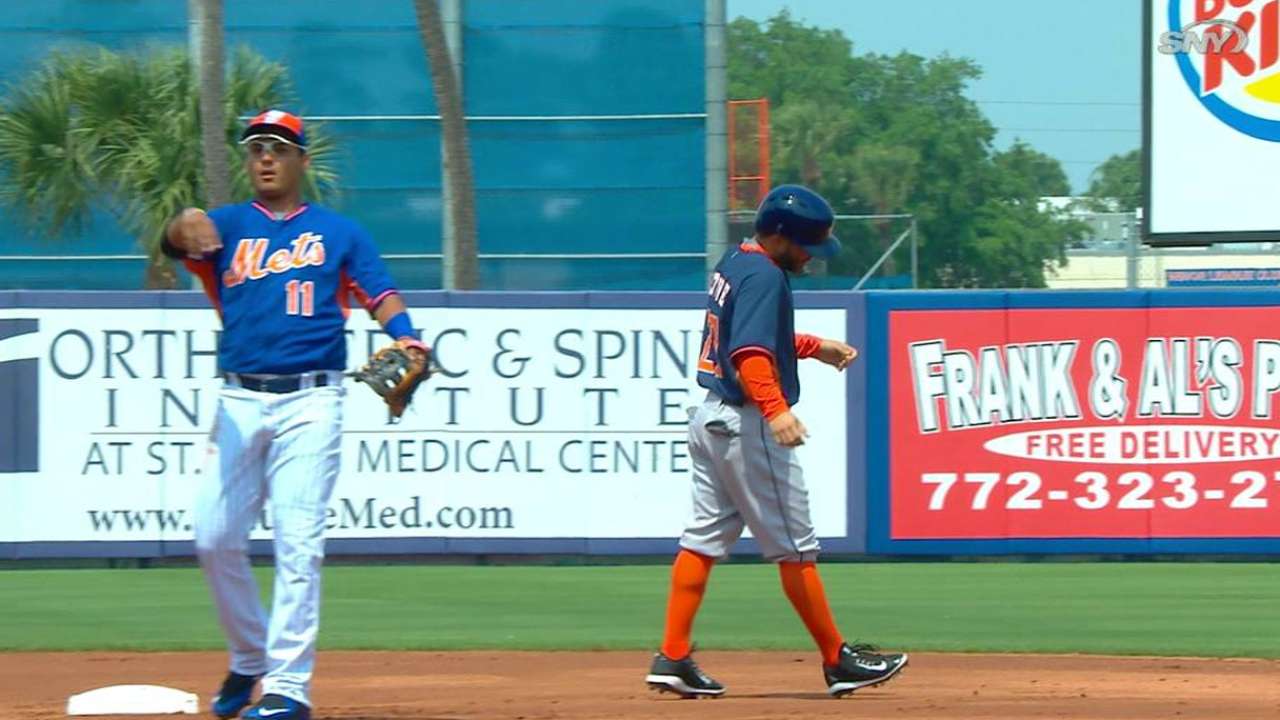 "I didn't really think about needing a good showing. But I was a little nervous, having a start again," Gee said. "It's exciting and I get adrenalin every time I get to do something I really love to do. It was nice. I just tried to stay within myself and work on things, but it was exciting to get back out there."
During the offseason, he watched a lot of video to try to figure out what had gone wrong.
"A lot of it was the injury. All of a sudden I started second-guessing. Why did I get hurt? I felt like I needed to change something so it wouldn't happen again. I tried to do way too much. I started really tinkering with my mechanics, and when I do that, I'm all messed up," he said. "I'm a guy who's going to throw 88 to 91, hit the corners and change speeds. It took experience and failure to realize that [trying to throw harder] is just not me. My job is to work staying within myself."
One unintended consequence was that he began delivering his pitches from a higher angle than he ever had before, with the result that the ball stayed straight and flat.
"The biggest thing I noticed was that when I struggled last year, I saw how high my arm slot was getting. That's totally different than anything I ever did. You're good at what you're good at, that's what it comes down to."
When he was only throwing one inning at a time, it was difficult to work on all his pitches. Now he has the luxury of doing that again and, Thursday at least, it worked out well.
Paul Hagen is a reporter for MLB.com. This story was not subject to the approval of Major League Baseball or its clubs.