Utley moving closer to playing second in spring game
Veteran served as DH for fifth time Thursday; Francoeur being eased back into action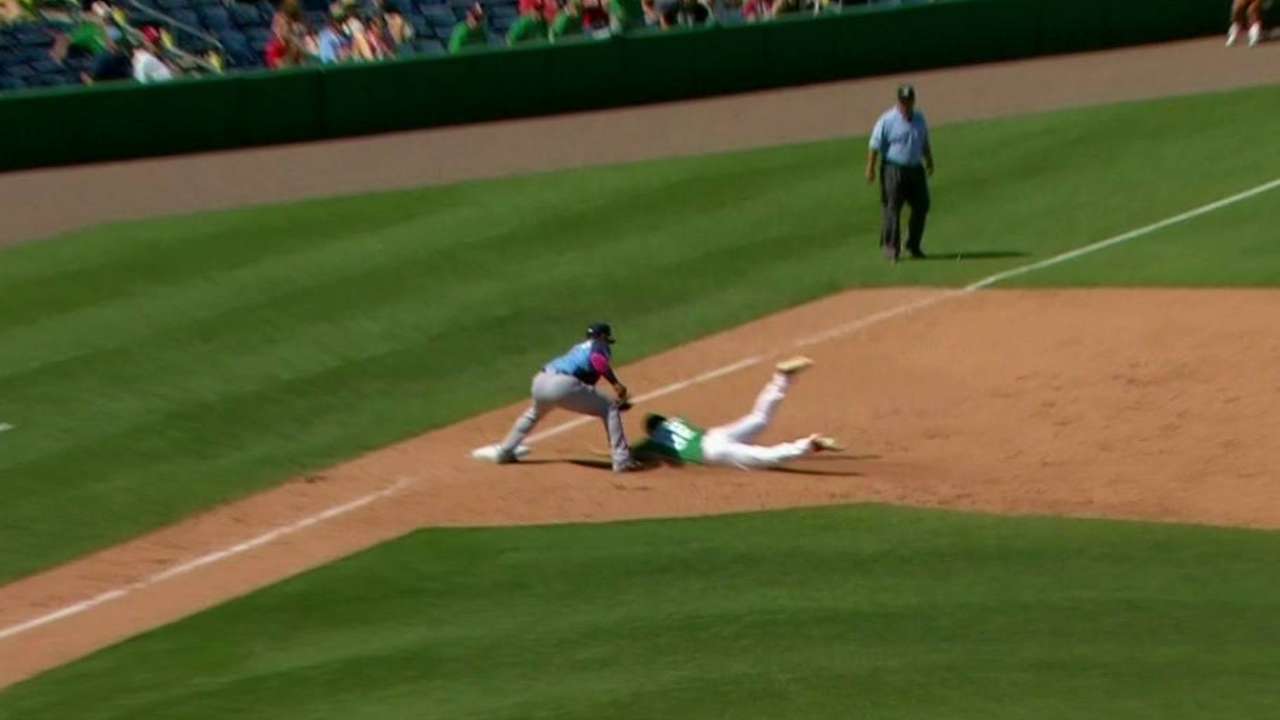 TAMPA, Fla. -- There are 18 days before Opening Day and Chase Utley still has not played an inning at second base. Phillies manager Ryne Sandberg said that could happen soon.
"We're getting closer to that date," Sandberg said before Thursday night's Grapefruit League game against the Yankees at George M. Steinbrenner Field. "He got ground balls yesterday and he wanted to get a pregame today and then DH and then we'll go from there."
Utley, who played his fifth Spring Training game as a designated hitter on Thursday, sprained his right ankle in January, and it has been slow to heal.
Outfielder and non-roster invitee Jeff Francoeur has not played since last week because of a sore left oblique. He needs to get on the field if he expects to make the team.
Sandberg said Francoeur, who is hitting .278 (5-for-18) with two doubles and two RBIs this spring, could play in a game this weekend.
"He needs a couple of days of batting practice and then just build up to a game-speed situation for him," Sandberg said. "And him being a high-intensity guy, it might be tough for him to do, but he's going to have to manage a little bit in his first couple of games back by cutting down his swing a little bit and kind of ease into it to see where he's at."
Todd Zolecki is a reporter for MLB.com. This story was not subject to the approval of Major League Baseball or its clubs.