Batterymates Ramos, Gio trade credit for terrific start
Catcher sticks to gameplan as lefty fans five in four scoreless frames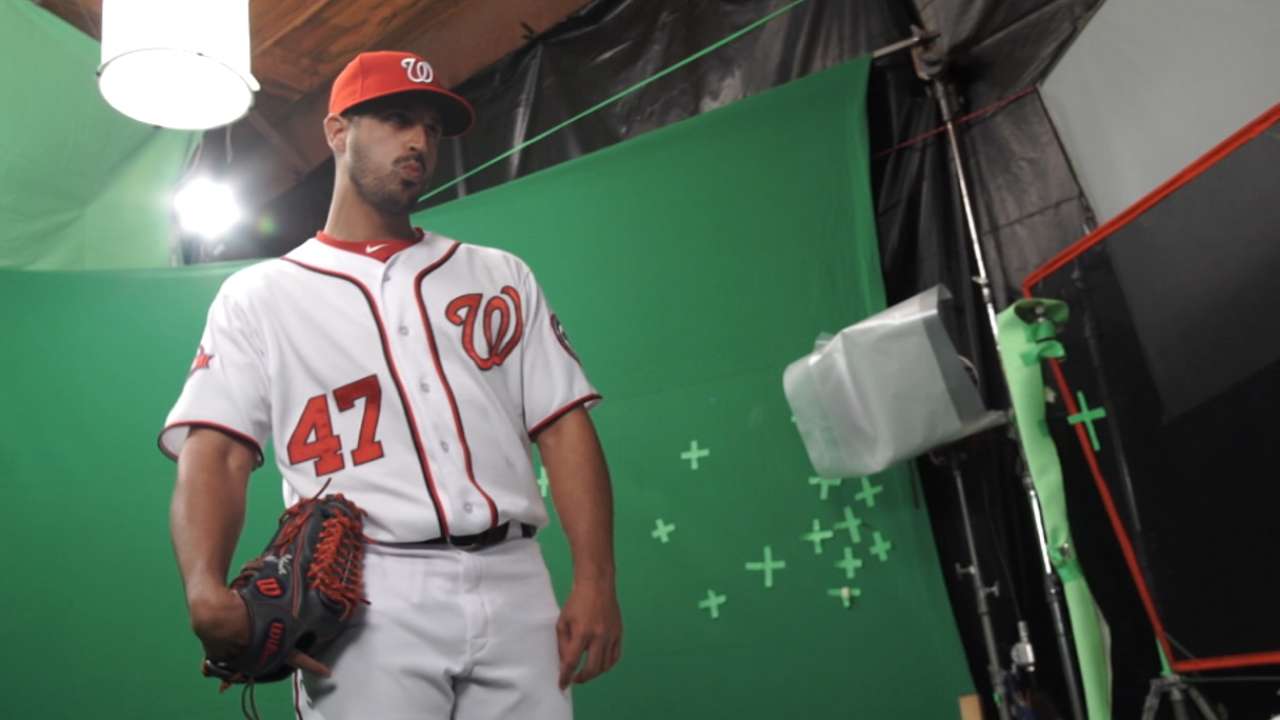 VIERA, Fla -- Nationals left-hander Gio Gonzalez turned in a terrific outing during Thursday's 10-inning scoreless tie against the Tigers, and afterward he wanted to give credit to his catcher, Wilson Ramos.
Gonzalez said Ramos called the game with a specific plan. Even when Gonzalez would try and shake him off, Ramos would put down the same sign.
"When I'm 100 percent sure that that pitch is right in that moment, I will call it and call it and call it until he takes his foot off the mound," Ramos said.
Ramos helped guide Gonzalez throw four scoreless innings, and the southpaw held the Tigers' offense to two hits and a walk while striking out five.
"For some reason today, just talking to Wilson, it looked like he knew what he wanted to do," Gonzalez said. "His gameplan was almost as simple as, 'Just follow me, and I'll get what you need.'
"Even pitches I shook him off to go after another one, he stuck with his guns and executed. ... It seems like he's focused and looks more kind of determined to lead this rotation to where it needs to be."
Gonzalez has been working with Ramos as a catcher since the lefty joined the Nationals before the 2012 season. Gonzalez, who said his shoulder and arm feel healthy for the first time since then, has felt increasingly better after each of his spring outings.
He has said he feels similarly to how he felt in 2012, when he won 21 games with a 2.89 ERA and finished third in the voting for the National League Cy Young Award. Ramos agreed that Gonzalez is pitching as aggressively as he did then.
"Today he threw the ball really really good," Ramos said. "He attacked the hitter. His command was pretty good. His curveball was amazing today. So it was an amazing day for him.
"He trusted me today. I like it when they trust me."
Jamal Collier is a reporter for MLB.com. Follow him on Twitter at @jamalcollier. This story was not subject to the approval of Major League Baseball or its clubs.