Kendrick 'honored and excited' to get Opening Day start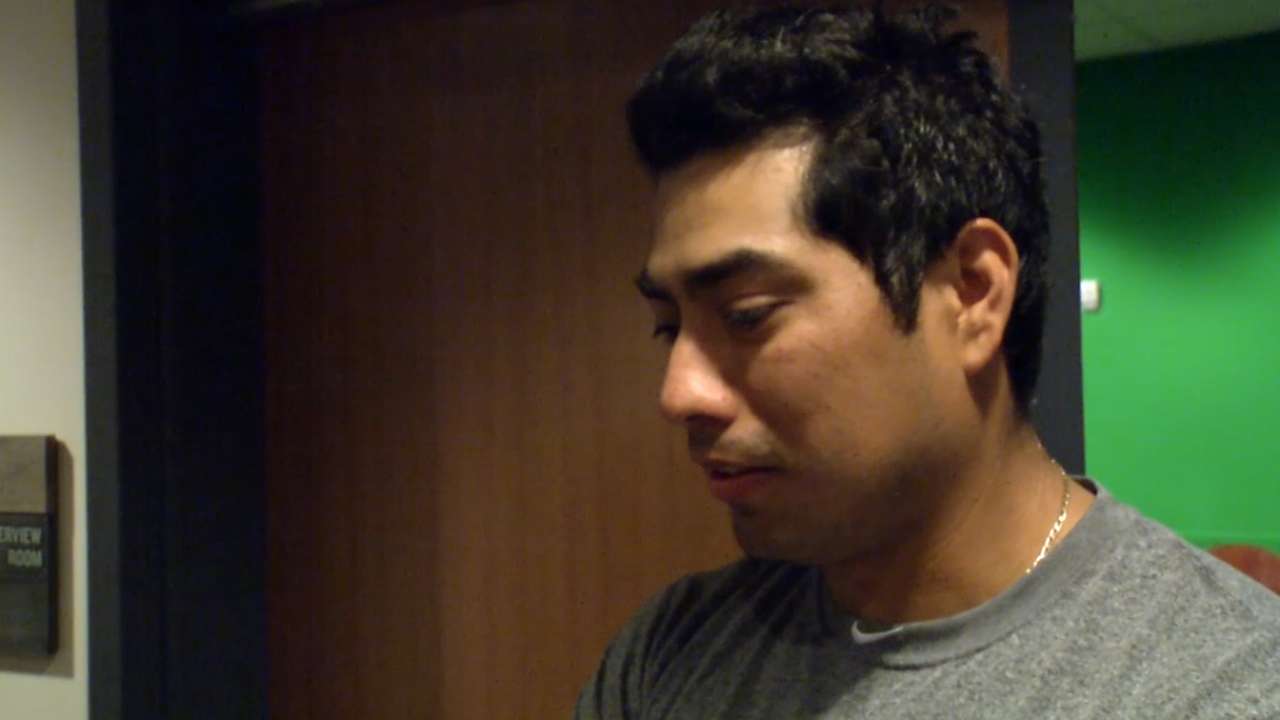 SCOTTSDALE, Ariz. -- Rockies right-hander Kyle Kendrick's last Opening Day start came in 2009 -- at the Triple-A level for the Phillies, who sent him down to develop his changeup and cut fastball. His next opener will be a fully happy occasion.
Kendrick, who signed a one-year deal with the Rockies during the offseason after eight seasons with the Phillies, will start on April 6 against the Brewers at Miller Park. Rockies manager Walt Weiss's decision was based partly on giving staff ace Jorge De La Rosa the start for the April 10 home opener against the Cubs, but it was also to demonstrate confidence in Kendrick.
"I told Walt, I'm very honored and excited, looking forward to it," Kendrick said. "I'm going to take it as another game, another start, on that day. But Opening Day is a special time for us 25 guys."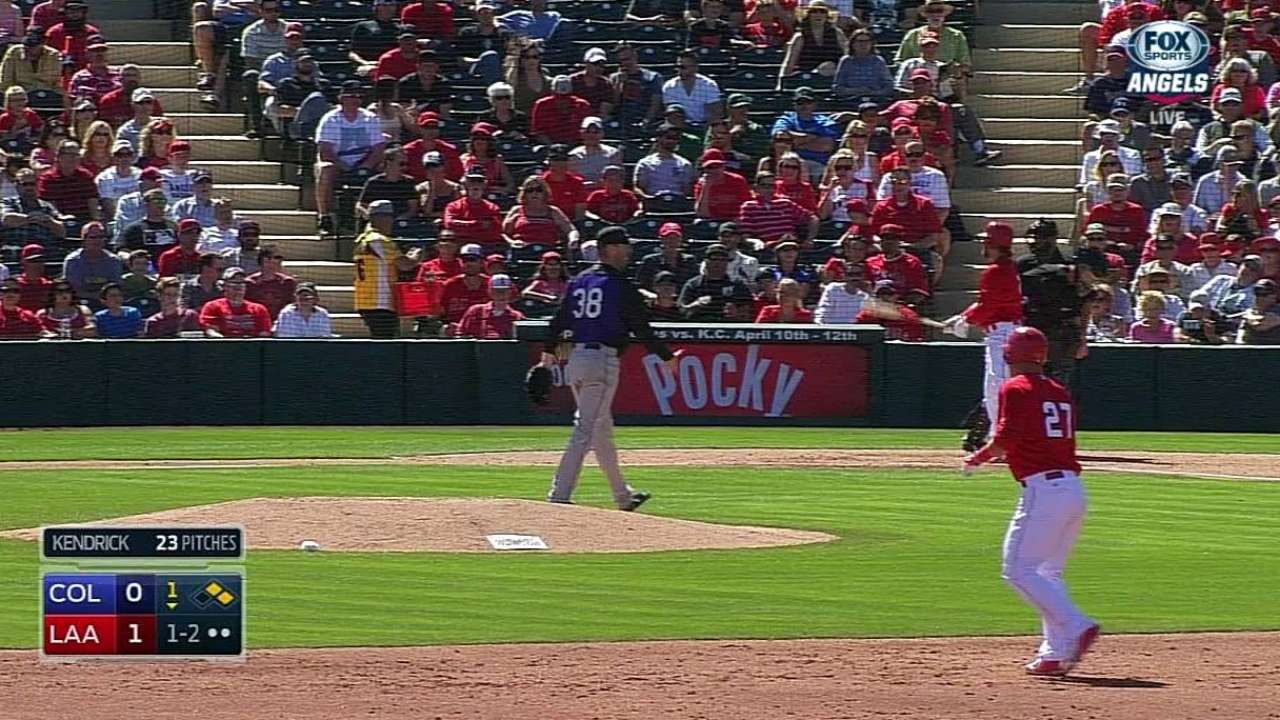 The announcement of Kendrick as Opening Day starter drew guffaws from the passionate and often acerbic Philly fans on social media. The thick-skinned Kendrick didn't mind.
"Over there, the media and fans are pretty hard, so I'm sure it was a big deal for them," Kendrick said. "I'm past that. I'm here now. I'm not there. I wish my ex-teammates the best of luck.
"I'm looking forward to starting the season with these guys. I feel we can be pretty competitive. We're going to score a lot of runs, play good defense and win a lot of games. I feel pretty confident about it."
Thomas Harding is a reporter for MLB.com. Read his blog, Hardball in the Rockies, follow him on Twitter @harding_at_mlb, and like his Facebook page, Thomas Harding and Friends at www.Rockies.com. This story was not subject to the approval of Major League Baseball or its clubs.