Martin, Banuelos boosting chances of securing bullpen spots
Lack of control from other candidates opening door for young arms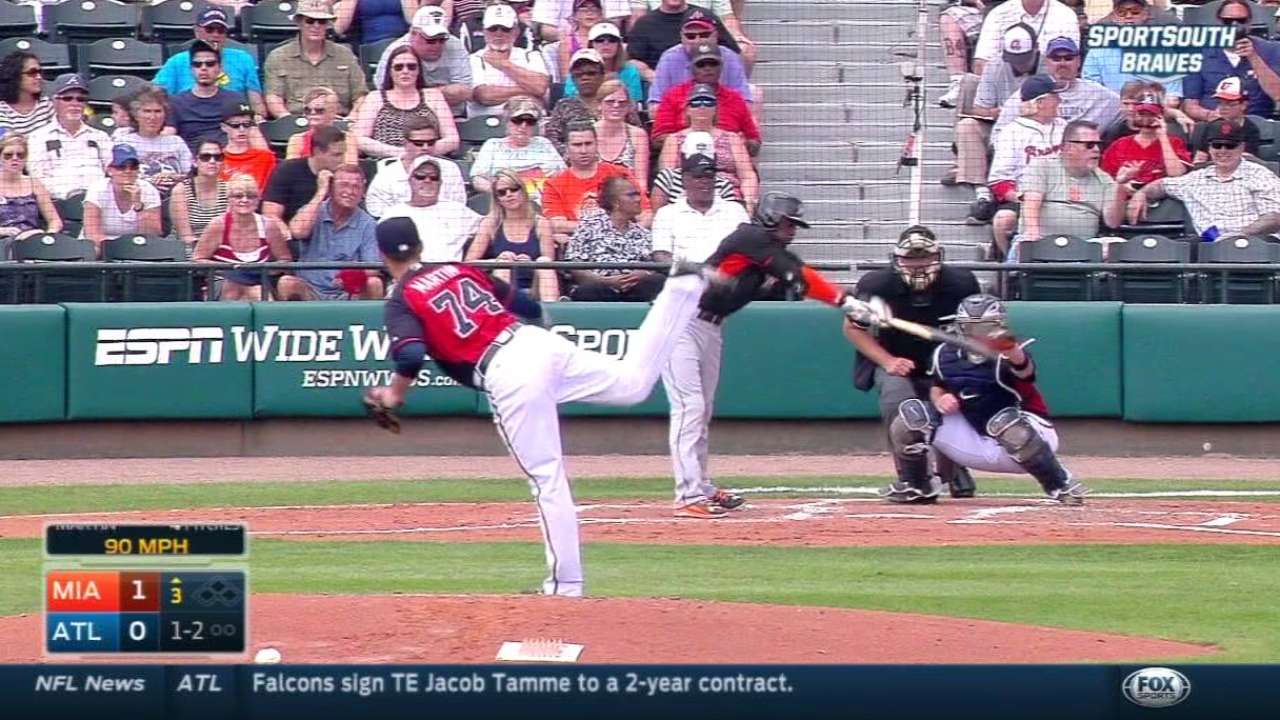 LAKE BUENA VISTA, Fla. -- When Spring Training began, Cody Martin and Manny Banuelos did not seem to be in the running to begin this season in Atlanta's bullpen. But their candidacies have been bolstered as many of the other candidates have frustrated Braves manager Fredi Gonzalez with their lack of control.
"It's hard to watch a baseball game when a guy throws 99 mph and can't throw it over the plate," Gonzalez said. "There are people on base all the time and you're just waiting at the edge of your seat, waiting for somebody to put a three spot on you."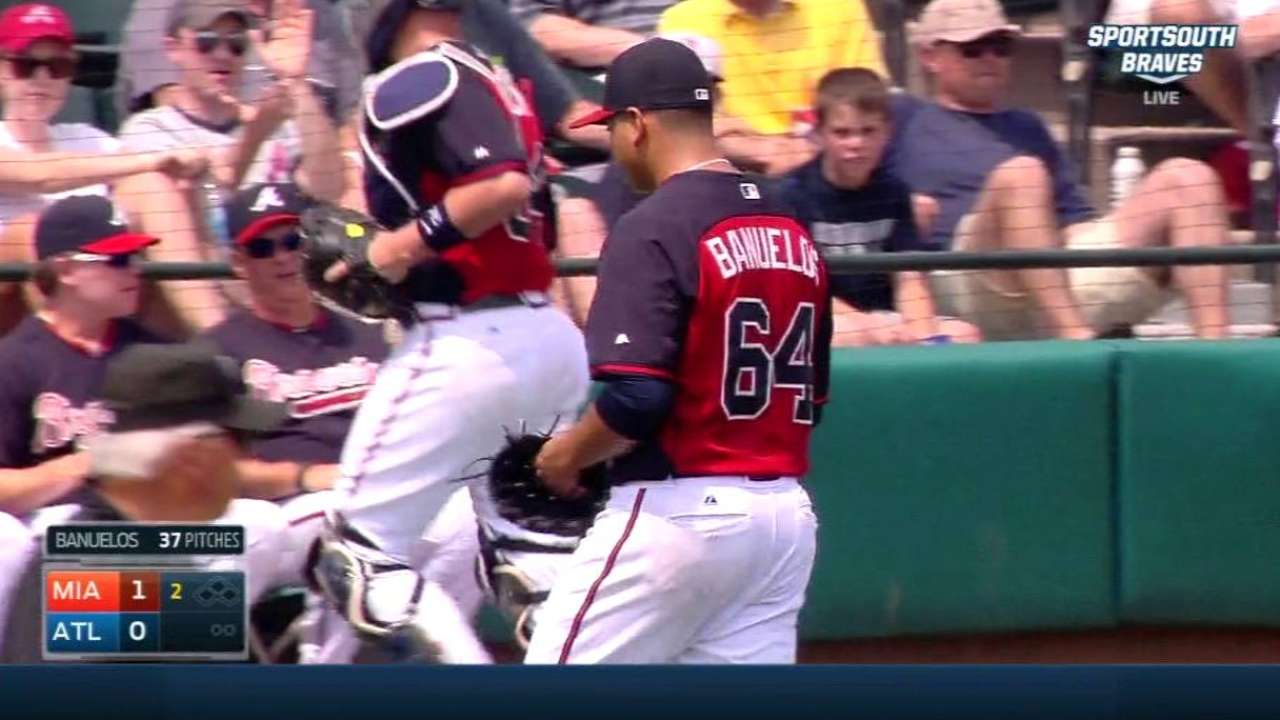 Though Gonzalez did not mention them by name, it was clear that he was referencing Arodys Vizcaino, Michael Kohn and Juan Jaime. Vizcaino has totaled six walks over 5 2/3 innings and Kohn has provided five free passes in 5 1/3 innings. Jaime, who is out of Minor League options, has walked eight batters in 3 1/3 innings.
Martin does not have the overpowering stuff offered by these three right-handed relievers. But he has positioned himself for a spot on Atlanta's pitching staff as he has surrendered four hits and totaled four walks over the eight scoreless innings he has completed since the start of the Grapefruit League season.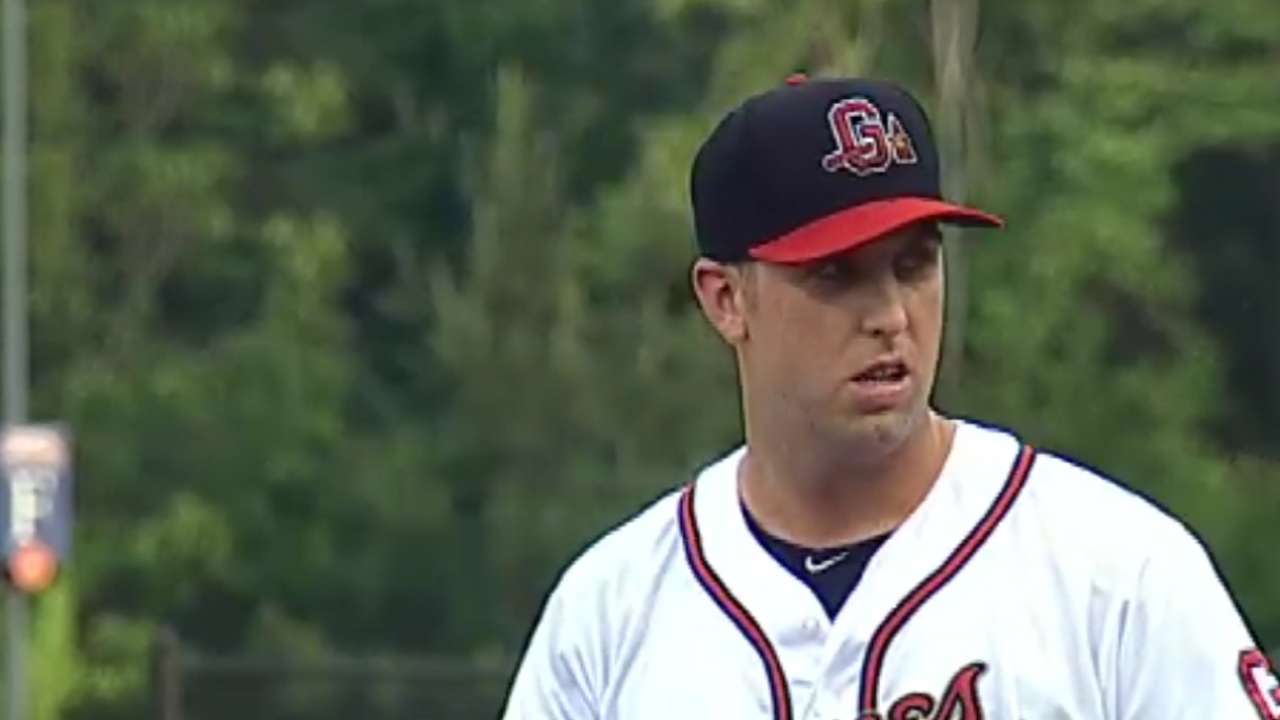 "He's got to be in the mix some place," Gonzalez said. "We're going to sit down and talk about it. At this point, you get tired of watching guys hitting the bull. (Martin) is one of those guys who throws the ball over the plate and gets people out."
Martin's successful stretch, which was extended with three scoreless innings against the Marlins on Thursday, has put him in consideration for one of the two available rotation spots or one of the final spots in the bullpen.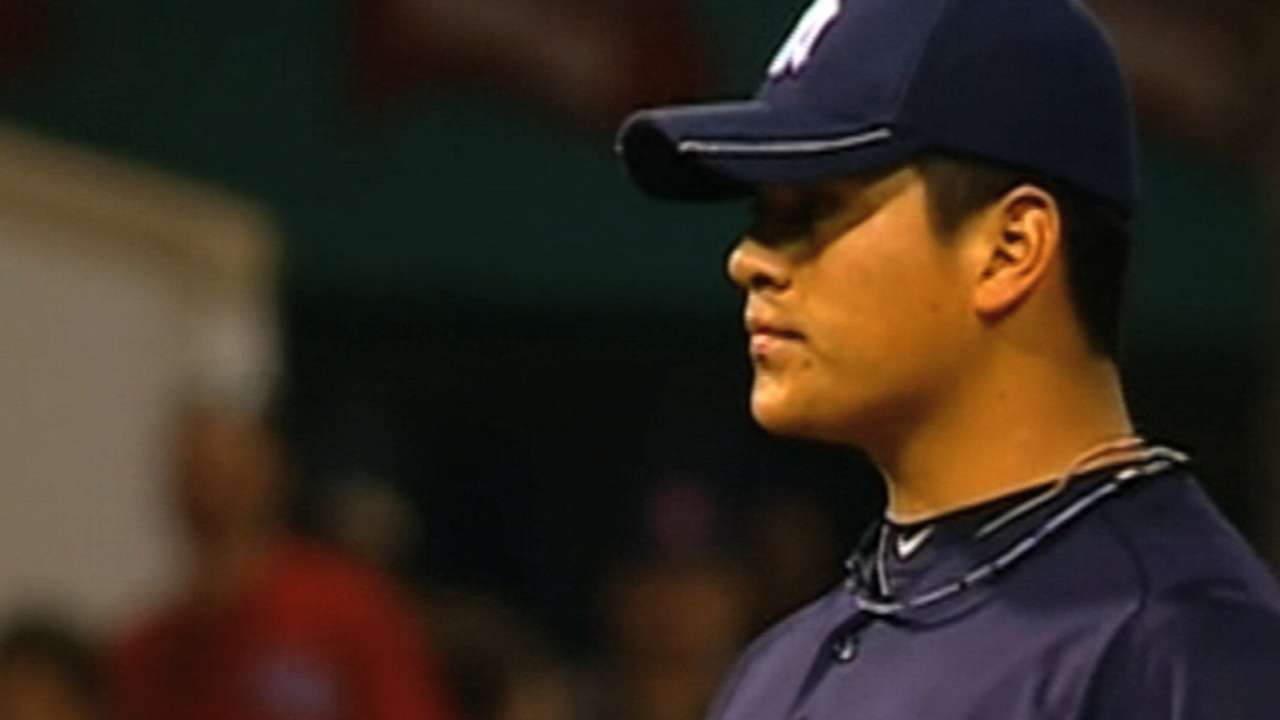 If Mike Foltynewicz continues to pitch like he did against the Yankees on Wednesday night, he and Eric Stults will likely round out the rotation. If Foltynewicz falters, the Braves could also turn to Wandy Rodriguez, who has drawn trade interest from some other clubs over the past week.
Given the uncertainty surrounding Foltynewicz and Rodriguez, Martin stands as an insurance option for the rotation and an unexpected, but sensible option for the bullpen. The Braves have been assuming that James Russell and Josh Outman would begin the year in the bullpen. But that was before Russell and Outman extended their struggles against left-handers over the past two days.
Russell has allowed four hits, including two homers, while facing nine left-handed hitters this year. Outman has surrendered three hits and issued a walk to the eight lefties he's faced. While Russell's struggles are an extension of what he did last year, Outman has been targeted to be the club's left-handed specialist.
While Banuelos' long-term future is as a starter, he will be on an innings limit this year. Thus, the Braves are still toying with the idea of putting the young southpaw in Atlanta's bullpen this year to moderate his early work and help him stay within an innings limit of 120-130 innings this year. As he returned from Tommy John surgery last year, the promising prospect totaled just 76 1/3 innings in the Yankees' Minor League system.
"I don't really mind [being used] as a reliever or a starter, I just want to keep pitching," Banuelos said. "If I'm used as a starter, I want to pitch every five days. If I've got to be a reliever, I'm ready."
Mark Bowman is a reporter for MLB.com. This story was not subject to the approval of Major League Baseball or its clubs.