Lefty Grace, catcher Butler, infielder Difo reassigned
After solid showings in camp, prospects sent to Minors for more seasoning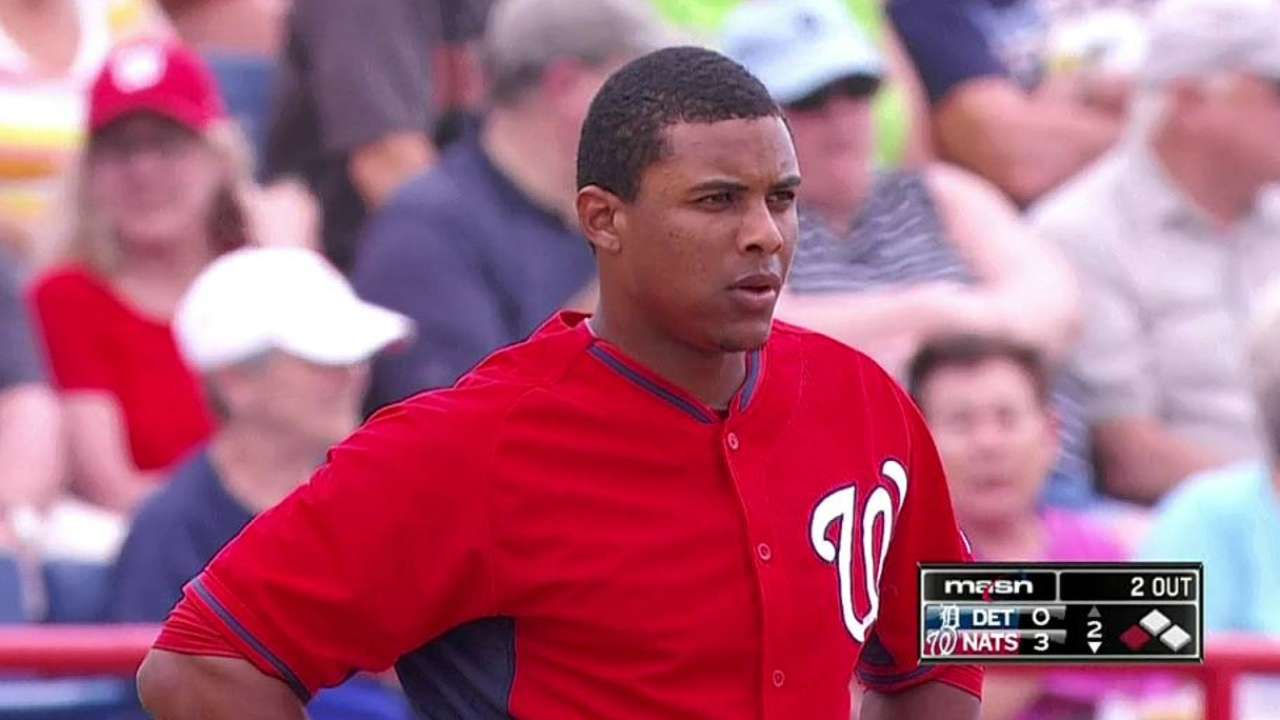 VIERA, Fla -- Nationals manager Matt Williams announced his latest round of roster moves after the Nationals finished a 10-inning scoreless tie with the Tigers on Thursday.
The Nationals optioned left-hander Matt Grace and catcher Dan Butler to Triple-A Syracuse and sent infielder Wilmer Difo to Class A Potomac.
Grace, 26, did not allow a run in six appearances this spring. He gave up six hits and struck out three in 6 2/3 innings. Early on in camp, Williams pointed out how impressed he was with Grace.
"He's got good sinker, good changeup, working on a slider, but the ball moves a lot, so for a left-handed pitcher, that's key," Williams said. "And he throws it to both sides of the plate, so I thought he pitched really well for us in the times that he got a chance to get out there. Now he'll get a chance to go and really get ready for a season."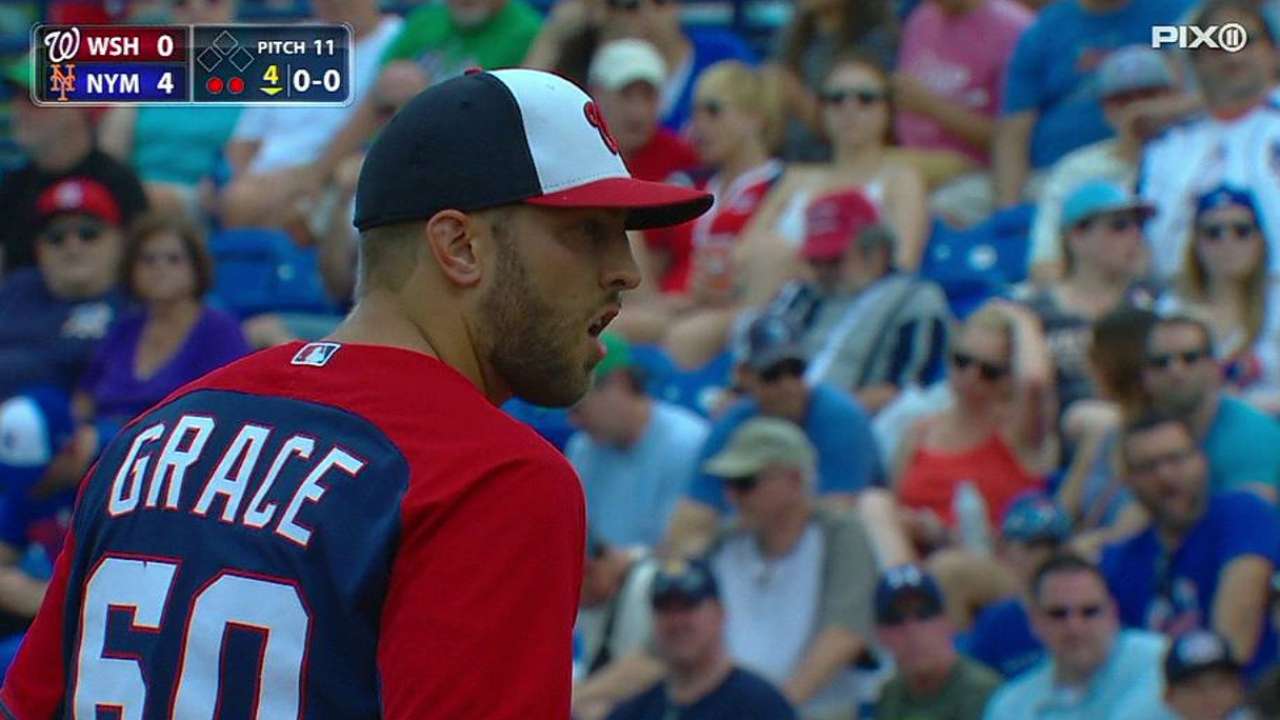 Butler, 28, singled in his only at-bat during Thursday's game to improve to 2-for-9 at the plate this spring. The Nationals acquired Butler from the Red Sox in January.
Williams liked what he saw from Difo, who will turn 23 in April, making him one of the youngest players in big league camp. Difo batted 7-for-22 (.318) with a double, a triple and four RBIs. The Nationals' No. 8 prospect according to MLB.com has never played higher than the Class A Advanced level, and he is expected to receive a lot of time at shortstop and second base.
"[Difo] has the ability to do a lot of things on the baseball field that can help you win," Williams said. "Good speed. Good baserunner … but he can handle a fastball. That's the first and foremost that you look for from a young player, the fact that he can compete at this level anyway against some big league starting pitching on a fastball. And he'll make the adjustments as he goes, but a pretty special talent. Can do a lot of things."
Jamal Collier is a reporter for MLB.com. Follow him on Twitter at @jamalcollier. This story was not subject to the approval of Major League Baseball or its clubs.