Koehler looking to polish command as opener nears
Right-hander allows six hits and three earned runs over four innings vs. Braves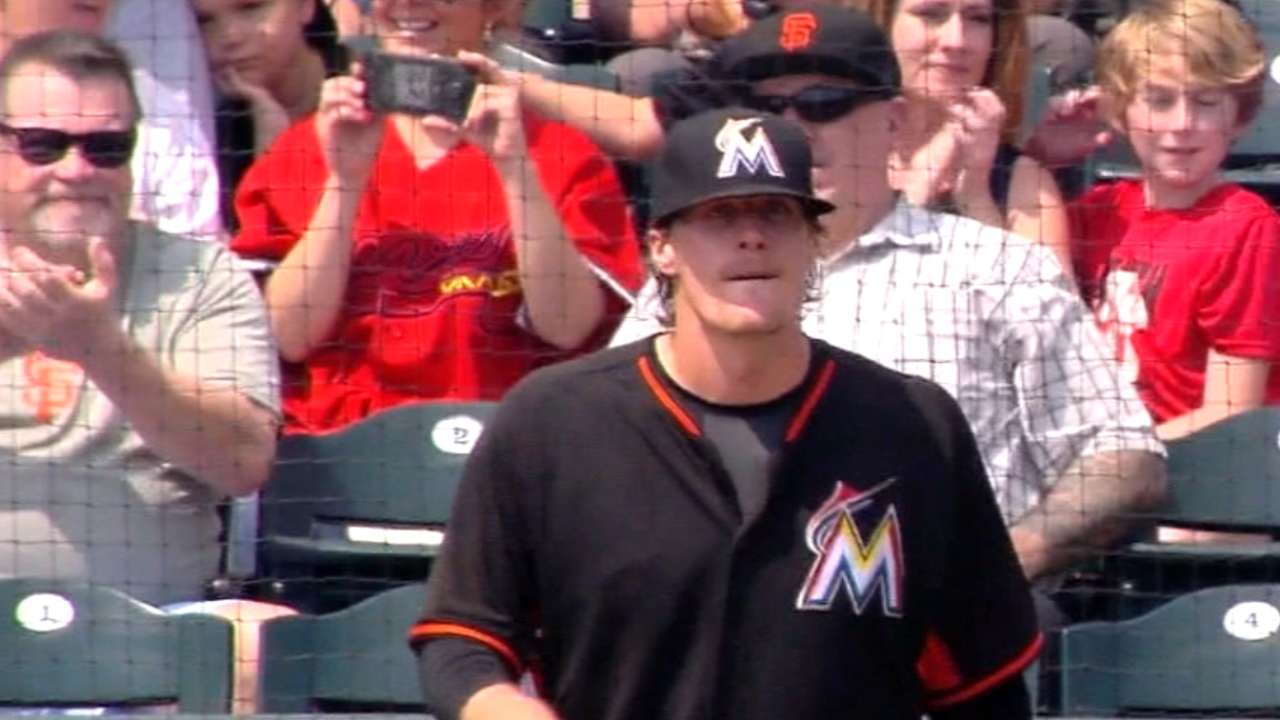 LAKE BUENA VISTA, Fla. -- At this stage of Spring Training, Tom Koehler is more concerned about being sharp than increasing his pitch total. The right-hander ramped up to 74 pitches on Thursday afternoon, but it was his overall inconsistency that left the right-hander frustrated.
Competing for the fifth starter spot, Koehler gave up four runs (three earned) on six hits in four innings in Miami's 6-3 loss to the Braves at Champion Stadium.
"Obviously, I'm extremely disappointed with the amount of hits, and not putting guys away when I had the opportunity," Koehler said. "Lead-off walks to the pitcher can't happen, whether it's Spring Training or the regular season. Things like that are frustrating."
Koehler may have been tough on himself, but there was plenty of blame to go around.
"It wasn't one of our better games," manager Mike Redmond said.
Koehler had a balk that accounted for the third run in Atlanta's three-run third inning. In the same inning, shortstop Donovan Solano was unable to convert a double play on a routine throw. No error was charged because you can't assume a double play, but the high throw came after pitcher Cody Martin walked to open the third.
In terms of pure stuff, Redmond likes what he sees from Koehler.
"He's got a good arm," the manager said. "He's improved so much, but he does every once in a while lose that command rather quickly. We saw that last year. I know that's something he's working on. It's really about controlling his body and getting that ball down in the strike zone. When he does that, he's really good."
Even with some defensive miscues, Koehler still wasn't crisp.
"My arm feels really good," he said. "I had good break on my off-speed pitches, but we've got to do a better job of executing. The stuff is there right now but the execution is not."
The Marlins used the game to give Koehler and David Phelps, also in the fifth-starter mix, each a long look.
Phelps threw three innings, allowing one run on two hits with three walks and three strikeouts.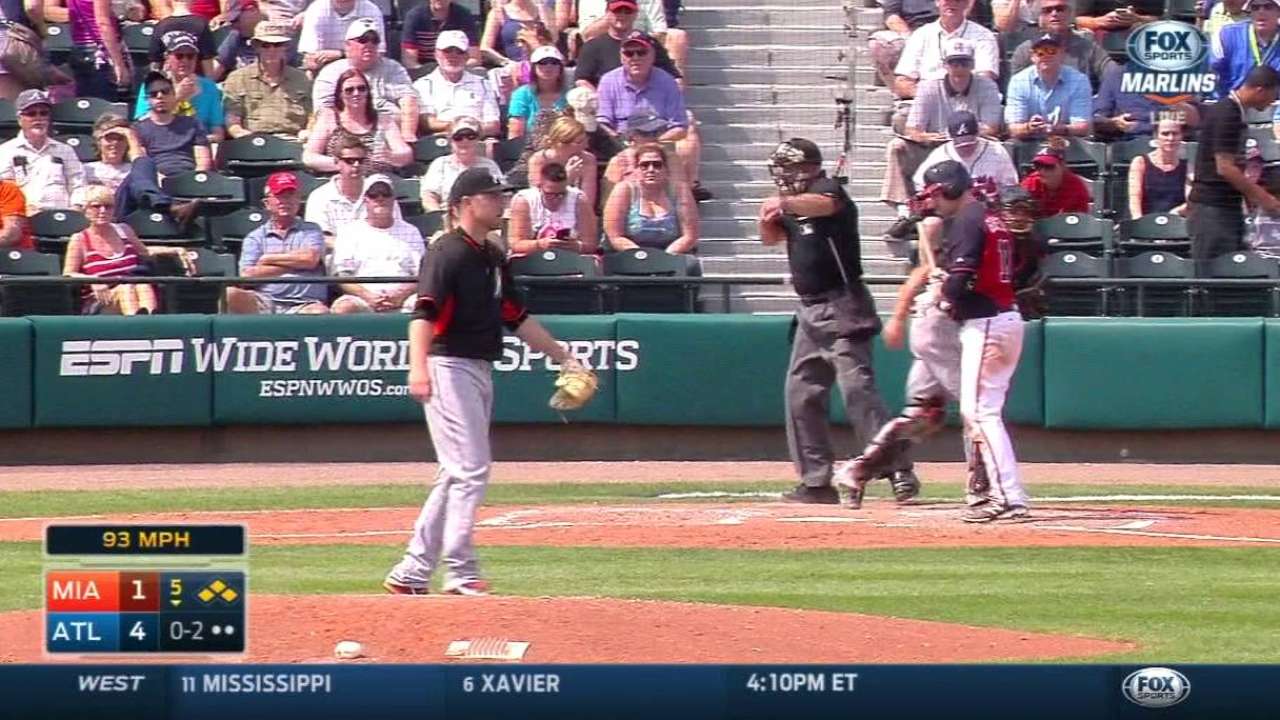 Both right-handers had their ups and downs. Like Koehler, Phelps also had a balk that set up a run. It came in the sixth inning.
In terms of building up arm strength, however, Koehler is right on schedule.
"I threw 60 pitches five days ago," Koehler said. "It's been on the progression. This is the next stop on the way to go. Right now, you've got to stop building up and worry about execution and stuff."
Joe Frisaro is a reporter for MLB.com. He writes a blog, called The Fish Pond. Follow him on Twitter @JoeFrisaro. This story was not subject to the approval of Major League Baseball or its clubs.