Roark ends uneven stretch with 2 scoreless frames
Righty, switching from starter to reliever, posted 14.29 ERA to start spring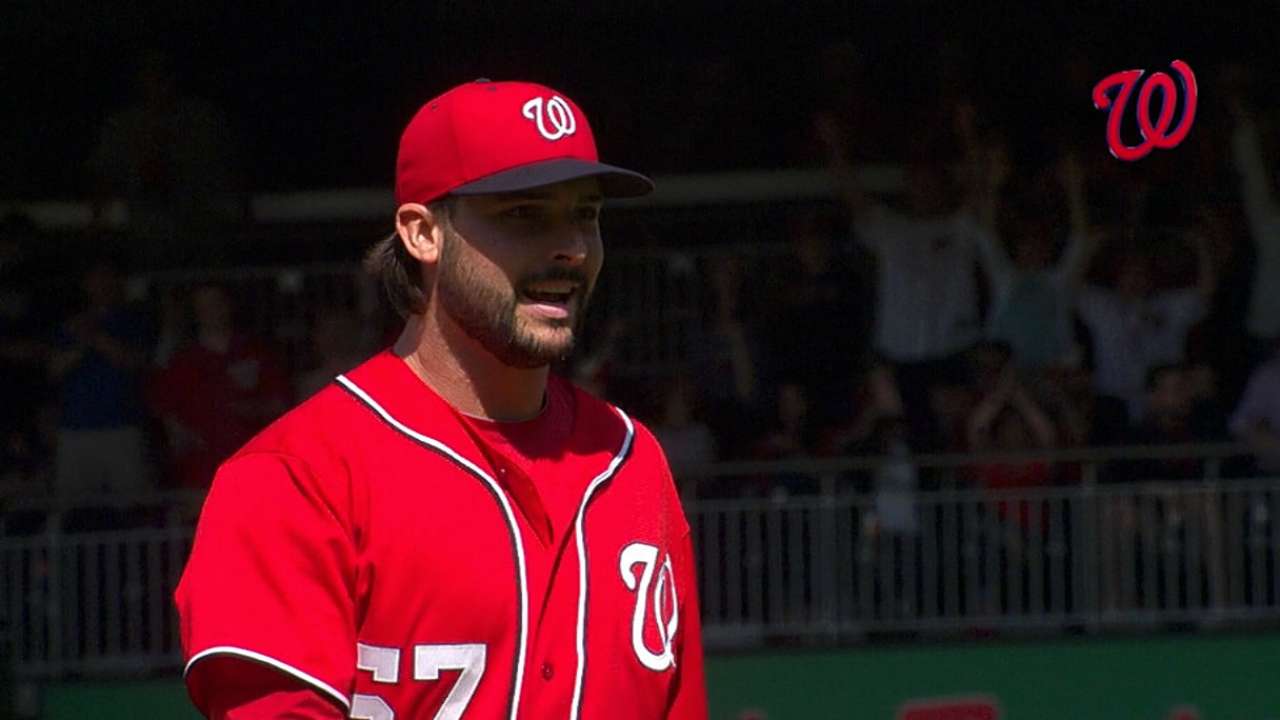 VIERA, Fla. -- Nationals right-hander Tanner Roark threw two frames during Thursday's 10-inning scoreless tie against the Tigers, a bounce-back outing for him after he struggled through his first three appearances of spring.
Roark entered the day with a 14.29 ERA in his 5 2/3 innings. He had allowed 10 hits and nine runs, and opposing batters were hitting .385 against him.
"Spring Training numbers are Spring Training numbers," manager Matt Williams said.
Roark did not completely see it that way. He said he still wants to treat these games with intensity.
"It's still competitive to me," he said. "I still got to go out there and compete and prove myself each time."
This is especially true since Roark will almost certainly have to get accustomed to a new role. Despite winning 15 games last year as a starter, he will likely begin the season pitching out of the bullpen.
For now, Roark is continuing to prepare like a starting pitcher, giving the Nationals insurance in the case of an injury to the rotation. He has made only one actual start this spring, and that came during a split-squad game on the road against the Mets on Saturday.
Even though Roark said he will happily accept pitching out of the bullpen, he will still miss the rush of preparing to start a game.
"When you make the transition from starting to relieving, it's a mindset," Roark said. "You build up for five days. Each day I would get more and more nervous. And then come the day of pitching, it's butterflies all over the place. It's a great feeling."
Jamal Collier is a reporter for MLB.com. Follow him on Twitter at @jamalcollier. This story was not subject to the approval of Major League Baseball or its clubs.