Injured Hamilton, Mesoraco to get extra at-bats vs. Minor Leaguers
Byrd fitting in with Reds; Price stresses little things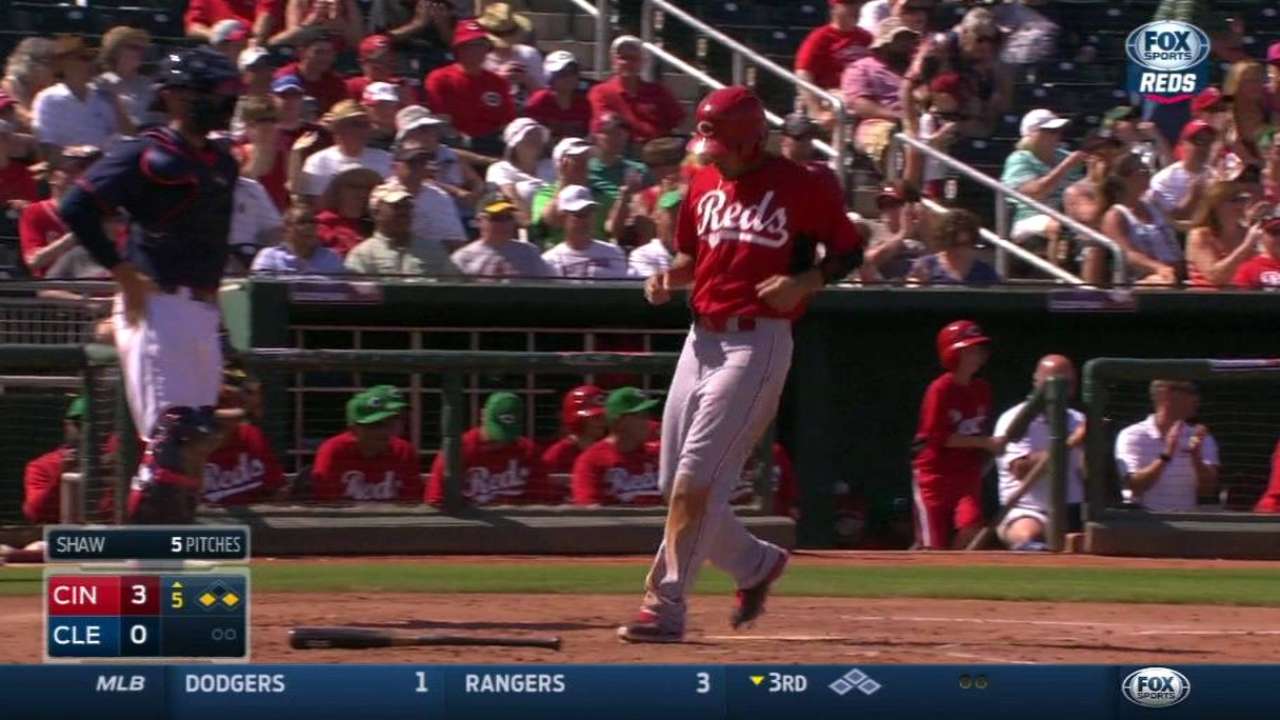 GOODYEAR, Ariz. -- Center fielder Billy Hamilton missed a week of spring games because of a minor right shoulder injury suffered when running into a wall on March 6. Catcher Devin Mesoraco did the same after sustaining a minor concussion when he took a foul ball off his mask.
To make up for the missed time, manager Bryan Price said both players would likely get extra at-bats soon in the Minor Leagues to see pitches and get their timing back.
"I'm not concerned about him being ready for Opening Day at all," Price said of Hamilton.
Byrd fitting in
Price said he had never met Marlon Byrd prior to the Reds trading for the veteran outfielder over the winter. But now he knows him, and he's enjoying having him on the team.
"He's been outstanding," Price said. "He plays hard, prepares well for everything he does and his style of play is what we believe in here, and that's all-out all the time. And he's blended well with our guys. He's got a great sense of humor. He's done some great things. He looks very comfortable in left field. I'm very pleased."
The little things
Price said he's convinced that the Reds could have won a handful more games by simply being more opportunistic in the running game, so that's been a point of focus this spring.
"Our goal was to be way better on our secondary leads, our dirt-ball reads and our aggressiveness on the bases," Price said. "I think, to a man, we're seeing a much improved effort and focus on that, and it never hurts when your premium, primary players are the ones setting that example."
Doug Miller is a reporter for MLB.com. Follow him on Twitter @DougMillerMLB. This story was not subject to the approval of Major League Baseball or its clubs.