Reds' Bailey on target despite stomach bug
Right-hander scheduled for outing against Minor Leaguers on Sunday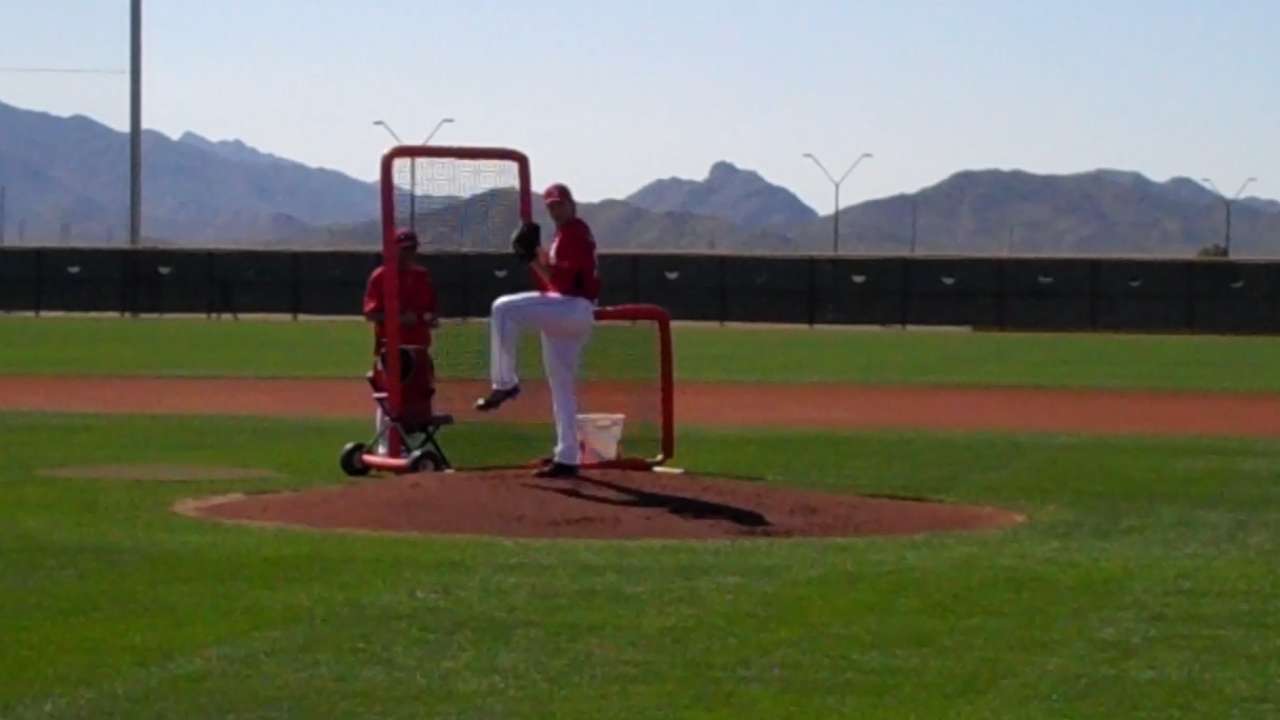 GOODYEAR, Ariz. -- Homer Bailey spent one day earlier this week in bed with a stomach bug that's been going around, and missing his a second live batting-practice session.
Then the Reds starter, who's working his way back from a forearm injury that ended his season in August and required surgery, showed up for work on Thursday morning amidst gray skies and puddles of water all over the back fields.
The good news for the Reds is that Bailey is still on schedule. The right-hander threw a bullpen session on Thursday and will now be targeted for an outing Sunday in a controlled environment against Minor Leaguers.
Reds manager Bryan Price said the team felt that Bailey accomplished what he needed to with the one live batting-practice session last Thursday.
"We're all comfortable with that," Price said. "He's passed all the tests."
Prince said the plan for Sunday will be about 30 pitches in two innings, giving Bailey the simulation of a real start in that he'll pitch an inning, sit down and then pitch another. That outing would set him up for another five days later in which the Reds would plan to get him to three innings and 45-50 pitches.
Bailey, who is expected to be back in the starting rotation sometime in mid-April, said he's comfortable that things are progressing properly.
"It's a process," Bailey said. "Any time anybody has a surgery, it just takes time before you feel completely normal. Does it mean that it doesn't feel as good? Some days it does. Some days it feels fine. Some days it doesn't.
"It's little things, if you will. Those are hard questions to answer, and it's just part of the process. But when I'm out there this season, I'll know that I'm not at a disadvantage and I'm able to help my team win."
Doug Miller is a reporter for MLB.com. Follow him on Twitter @DougMillerMLB. This story was not subject to the approval of Major League Baseball or its clubs.