MLB.com Columnist
Hal Bodley
Sox primed to pull off another worst-to-first season
Strong vibes this spring can translate into campaign of 2013's mold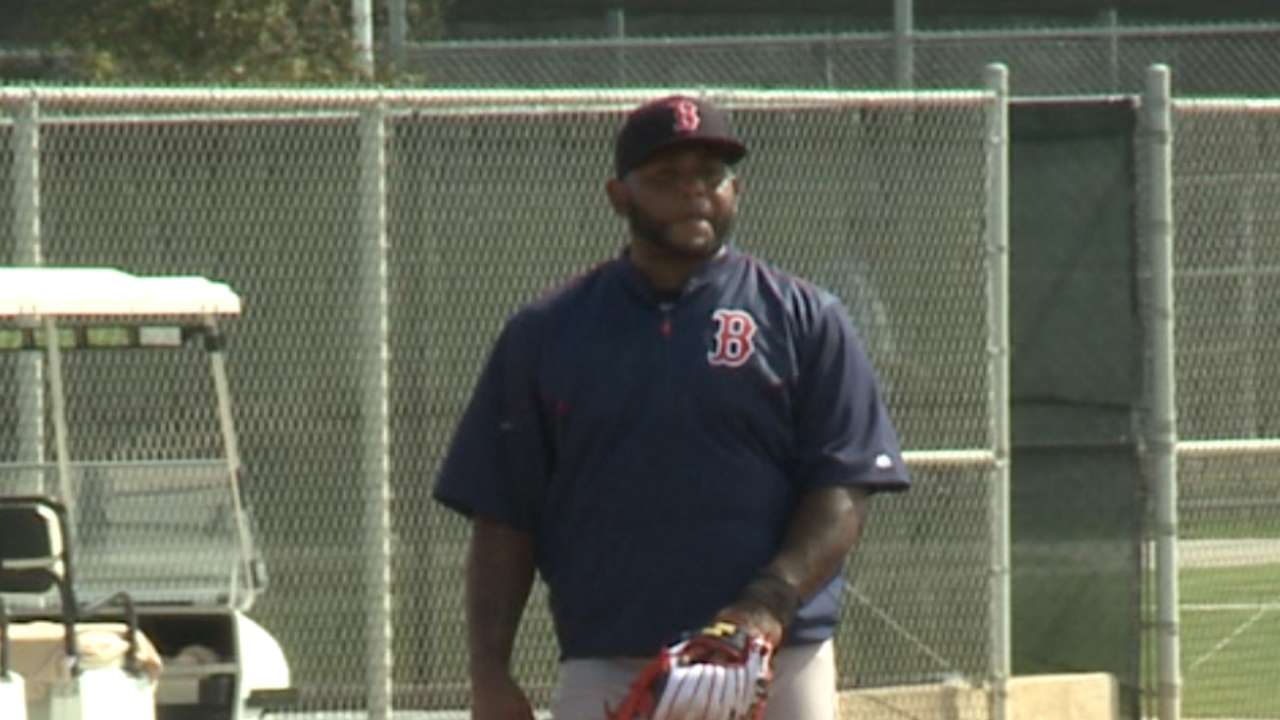 DUNEDIN, Fla. -- The Red Sox have reloaded and are poised for déjà vu -- a repeat of their worst-to-first heroics of 2013.
They've made this amazing scenario possible by finishing dead last in the American League East in 2014 and by adroitly retooling a team that many say should win the division this season.
Halfway through the Grapefruit League schedule, there's nothing to take away from the optimism that's so great it might help melt the tons of snow that buried Boston this winter.
The Red Sox were at Florida Auto Exchange Stadium in Dunedin on Thursday to play the up-and-coming Blue Jays, a team that has a chance to play October baseball for the first time since 1993. Toronto won, 6-3, on the sunny-hot afternoon, though virtually all of Boston's players who'll carry the 2015 banner were given Thursday off, with mostly youngsters making the two-hour, 45-minute bus trip up I-75 from Fort Myers.
Manager John Farrell, however, was present and accounted for, and he was oozing with positive words about his latest juggernaut. The Red Sox have had such a positive spring that Farrell told them to stay home and not even come to the ballpark.
"Our guys have worked very hard," Farrell said. "There's a fast-paced work to our team defense, our fundamentals to the individual things that go on to the point where I gave the majority of them the day off.
"We had 48 players report a week before pitchers and catchers even started. They're deserving of a little bit of a breather today. That's where things have evolved to. There are a lot of good things going on there. We'll certainly ramp it up as we get closer to Opening Day."
Nobody thought after winning the World Series in 2013, Farrell's first at the helm, the Red Sox would hit rock bottom in '14 with a 71-91 record.
It prompted general manager Ben Cherington to spend $183 million for two hitters, Hanley Ramirez and Pablo Sandoval. And in the midst of those deals, he restocked the pitching rotation. Clay Buchholz is the only familiar face to Red Sox Nation fanatics.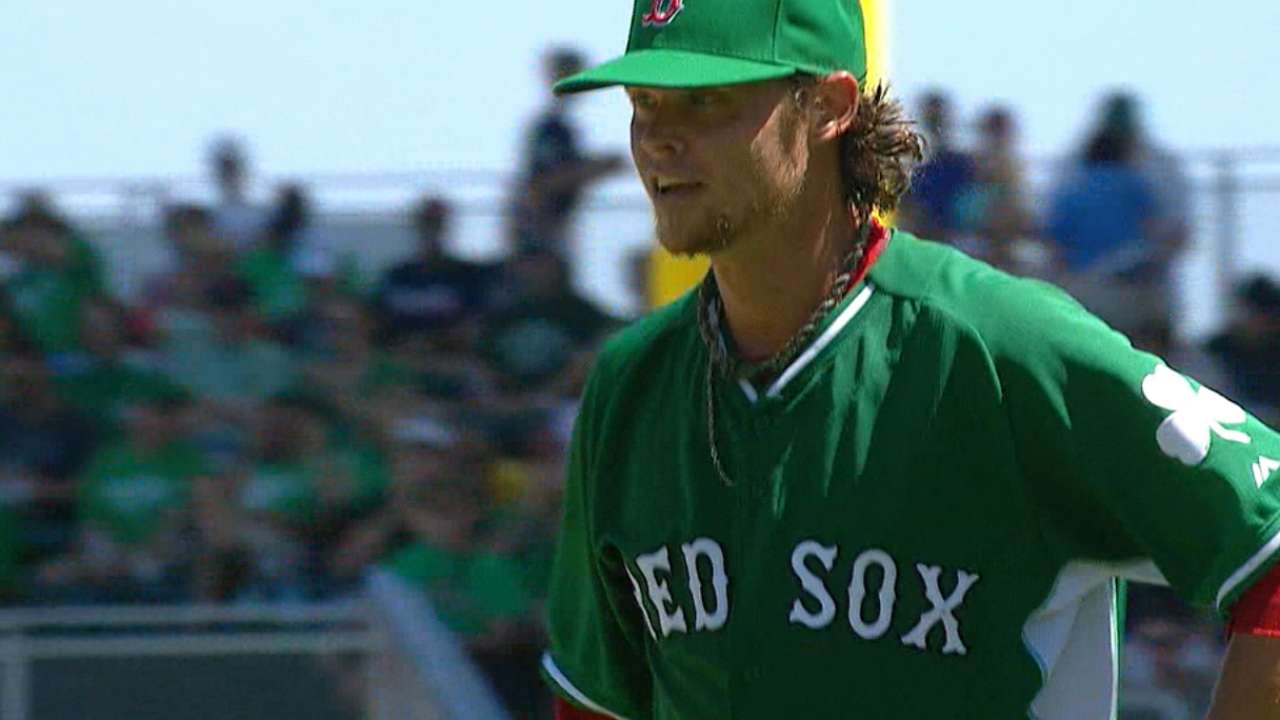 The rotation of Buchholz, Rick Porcello, Justin Masterson, Wade Miley and Joe Kelly is solid, but if the Red Sox could swing the much-talked-about trade for the Phillies' Cole Hamels, the chances of winning the division title would be greatly enhanced.
Mention preseason predictions to Farrell, and there's little hesitation.
"Winning the division is our expectation every year," he said as he sat in the visitors' dugout. "I don't think any expectations outside of our organization or camp are greater than our own. I do know we have internal expectations to deliver. That's what makes working in Boston so great.
"We don't rebuild, we retool."
Nothing could be more motivating for Farrell than walking into the clubhouse and reminding his players about reversing their fortunes. The last-place Red Sox of 2012 were an embarrassment with 93 losses, but they took the 2013 AL East title with 97 wins and knocked out St. Louis in the World Series.
"We'll sign up for that right now," Farrell said. "What it speaks to is how difficult it is to repeat in baseball. On the other side of the country is a team [San Francisco] that's done it frequently themselves. They might not have had the wide swings, but it's extremely difficult to repeat. We've got to take care of ourselves before we think of expectations elsewhere."
"They've obviously revamped the team," said Blue Jays manager John Gibbons. "And it's a new-look pitching staff. When a team has made as many changes, everything has to come together, and that often takes time. We were in that position in 2013, and it didn't work out."
Farrell says he's more than pleased the way this team has meshed.
"The work ethic, the attention to detail by our guys, the number of new players that have been here have begun to, I think, gel very well," he said. "Our clubhouse is growing more united and tighter by the day, and I think that's just a product of being around a group of guys that are hungry, that are talented and have every reason to think they're going to be good teammates."
Veteran second baseman Dustin Pedroia said during an interview with NESN there's great demand playing in Boston.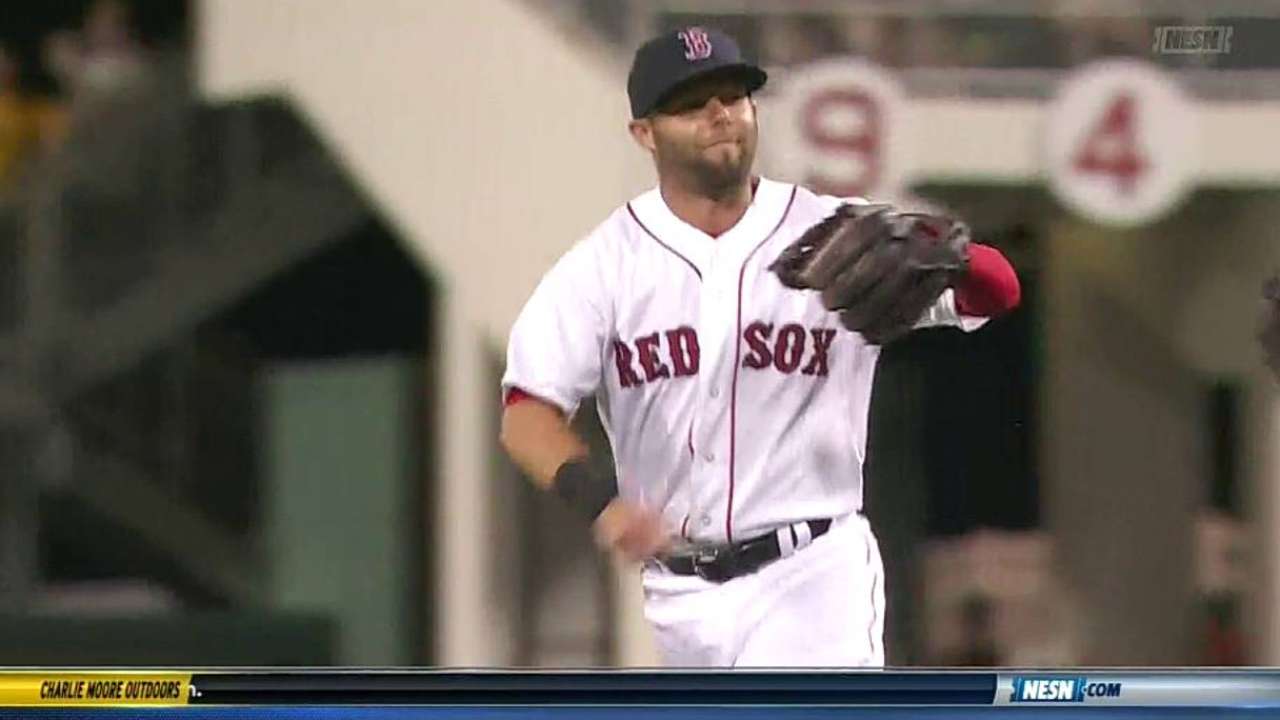 "I like it. I understand it," Pedroia said. "I get it that if you don't perform well as a team and don't win, there's consequences. That's how you should view everything, and that's why I play. Nobody's harder on your team or yourself than you. You've got to look in the mirror. I'm excited. This group's going to form together and we're going to play well."
So, it's been worst to first to worst and maybe first again.
Call it the Red Sox's way.
Hal Bodley is the senior correspondent for MLB.com. Follow him @halbodley on Twitter. This story was not subject to the approval of Major League Baseball or its clubs.