Reds sorting through eighth-inning bullpen options
Chapman locked in as always as closer, but who will pitch before him is a mystery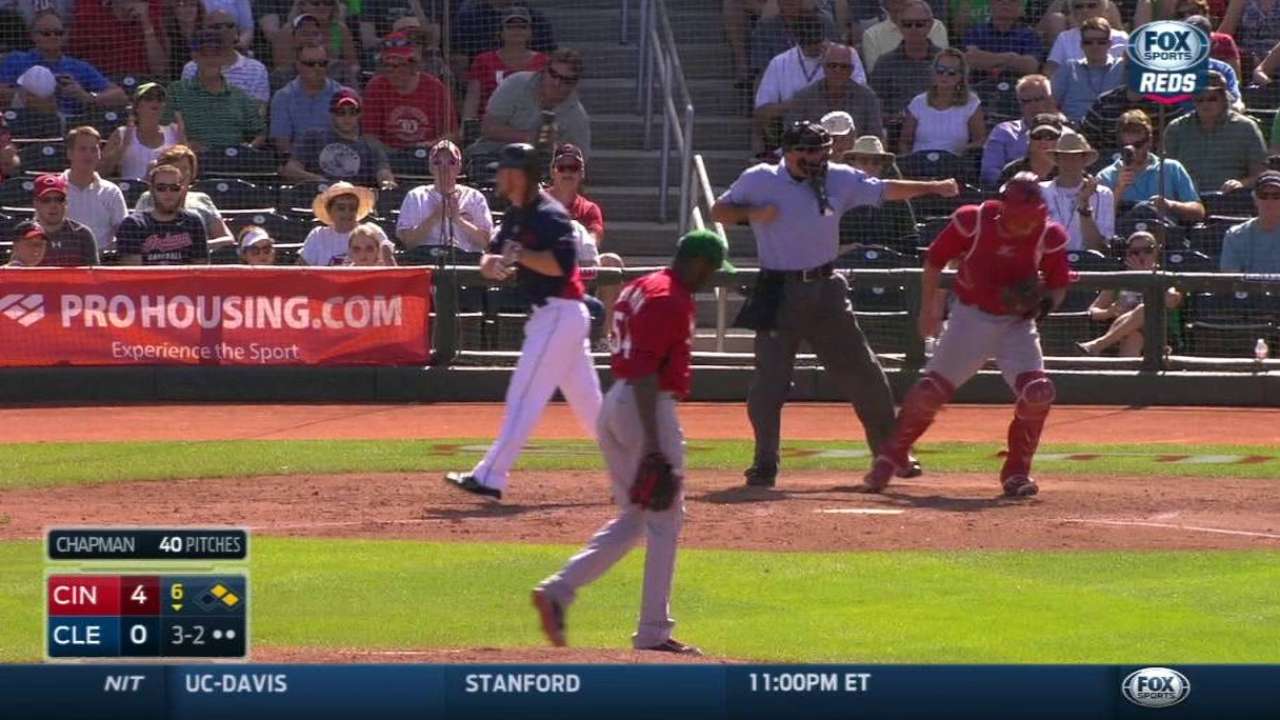 GOODYEAR, Ariz. -- Aroldis Chapman is one of the best closers in baseball. When the Reds are winning close games throughout the 2015 season, there's no doubt, barring injury, who will get the ball in the ninth inning.
The eighth -- that's another story.
Last year's setup man, Jonathan Broxton, manned the job ably, but he was traded to Milwaukee on Aug. 31. Sean Marshall is still trying to come back from June 2014 shoulder surgery.
Reds manager Bryan Price said Thursday that the team still hasn't figured out what the defined bullpen roles will be after Chapman, and that it could still be a fluid process heading into Opening Day.
"I think right now what we're doing is we're trying to figure out who our best options are," Price said. "We've been really happy with Kevin Gregg and certainly the way that Jumbo [Diaz] threw the ball last year, we felt like inevitably that would lead him toward some of those later-game opportunities.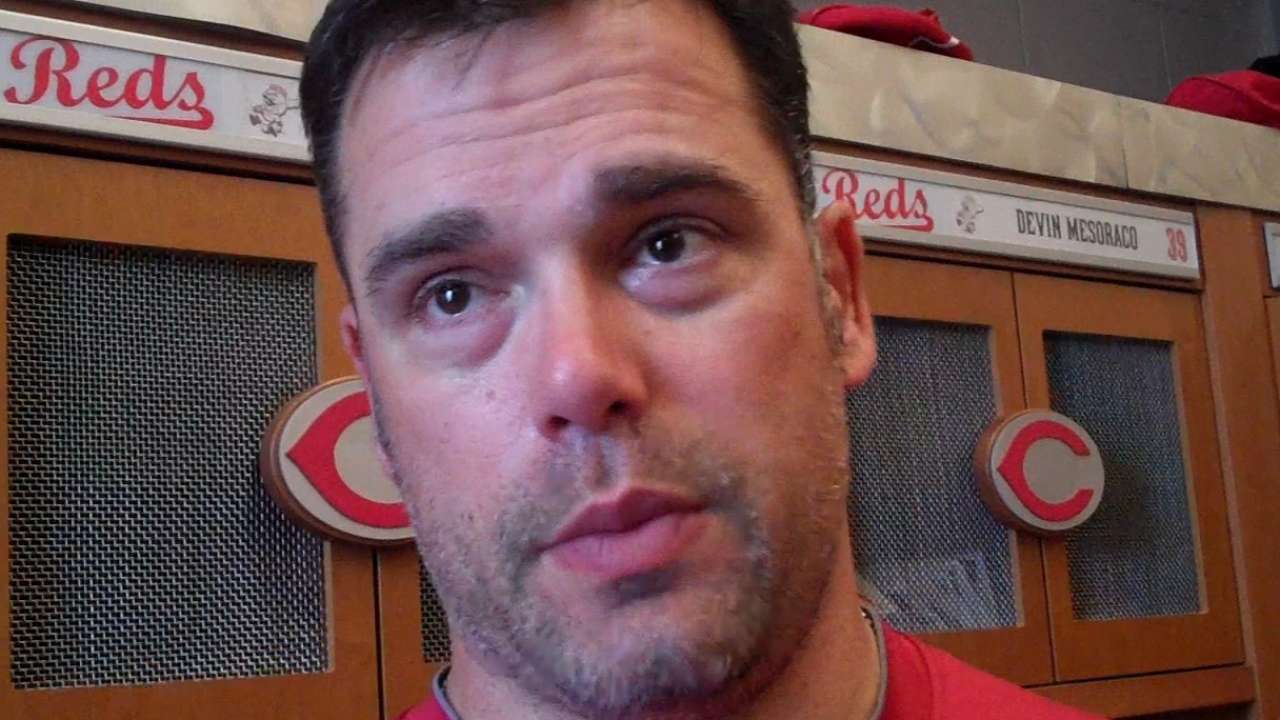 "The other part of it is that we've got two guys that have been in those situations before, actually three, from time to time, and that's [Sam] LeCure, [Manny] Parra and [J.J.] Hoover. And those guys aren't coming off their best years, but we have to be optimistic that they're going to have bounce-back type of seasons.
"We're going to have to evolve as a bullpen. I think we know that Chapman's the closer and that we're going to have to evolve into roles to a certain degree. Opening Day, I couldn't tell you who would be in the eighth inning. … There's a lot of balls in the air with the bullpen beyond the closer."
Doug Miller is a reporter for MLB.com. Follow him on Twitter @DougMillerMLB. This story was not subject to the approval of Major League Baseball or its clubs.