Grandal catching on to quirks of Dodgers pitchers
New catcher admits it takes time to adjust to new staff's needs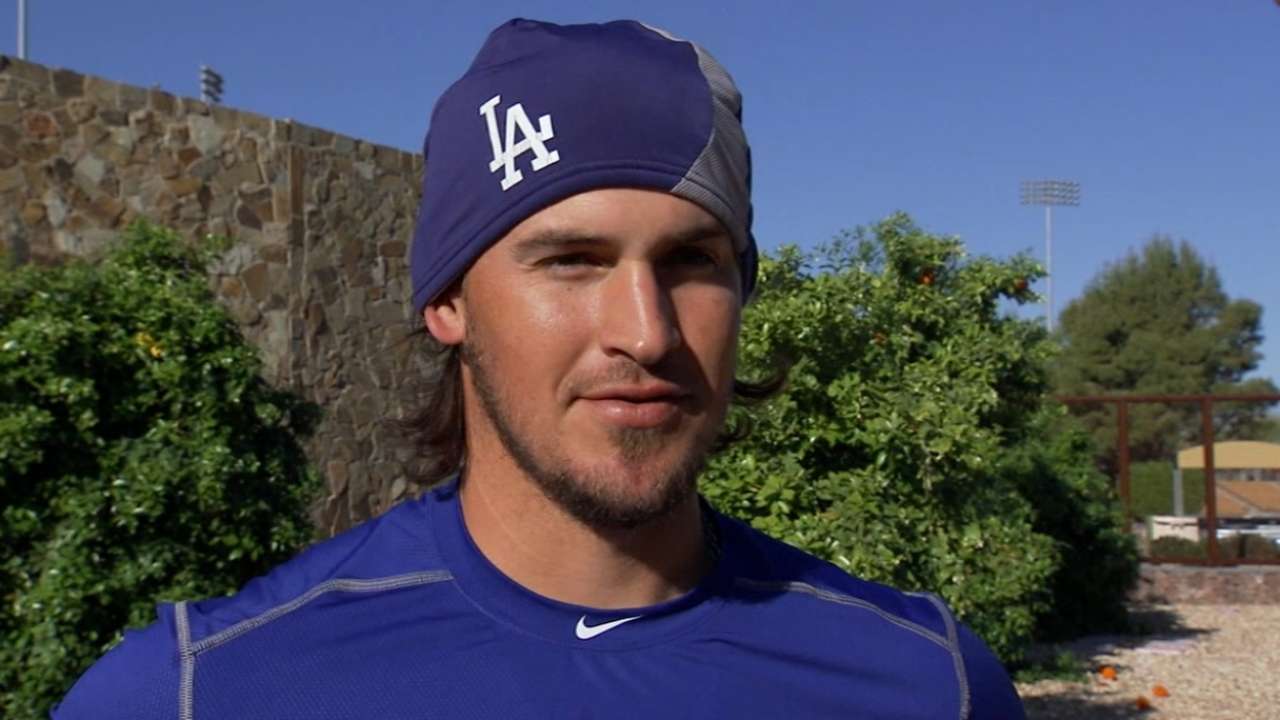 GLENDALE, Ariz. -- With each passing day, Yasmani Grandal's comfort level with the Los Angeles pitching staff grows.
The 26-year-old backstop is adjusting to a new environment this spring, and with that comes an entirely new group of pitchers, each with their own individual tendencies, strengths and weaknesses.
"The more I catch them, I get a little bit better with them," Grandal said. "For now, it's really just talking game plan and things they like to do in different situations, counts. ... I think that's, for now, the one thing we can do the most."
Grandal joined the Dodgers as part of the Matt Kemp trade with the Padres this offseason. He was acquired as a complement to A.J. Ellis, who is known more for his prowess behind the plate than his bat.
Grandal hit .225 with 15 home runs and 49 RBIs for the Padres last season, compared with a .191 average, three homers and 25 RBIs for Ellis, who was beset with injuries. As a switch-hitter, Grandal is a versatile addition to the Dodgers lineup. But for now, Grandal is content with where he is offensively at this point in the spring and is focused on building a rapport with his pitchers.
"Everything comes with time," he said. "You just don't pick up the bat and become a good hitter straight off the bat. It's just like catching a new guy."
Grandal has worked closely with Ellis this spring, leaning on his familiarity with the staff.
"I'll talk to him about guys and different things he likes to do and kind of just try to get a feel of how Dodger baseball is played."
Chad Thornburg is a reporter for MLB.com. This story was not subject to the approval of Major League Baseball or its clubs.