Mattingly chalks up Puig's slow start to spring adjustments
Dodgers outfielder has struggled to find his rhythm so far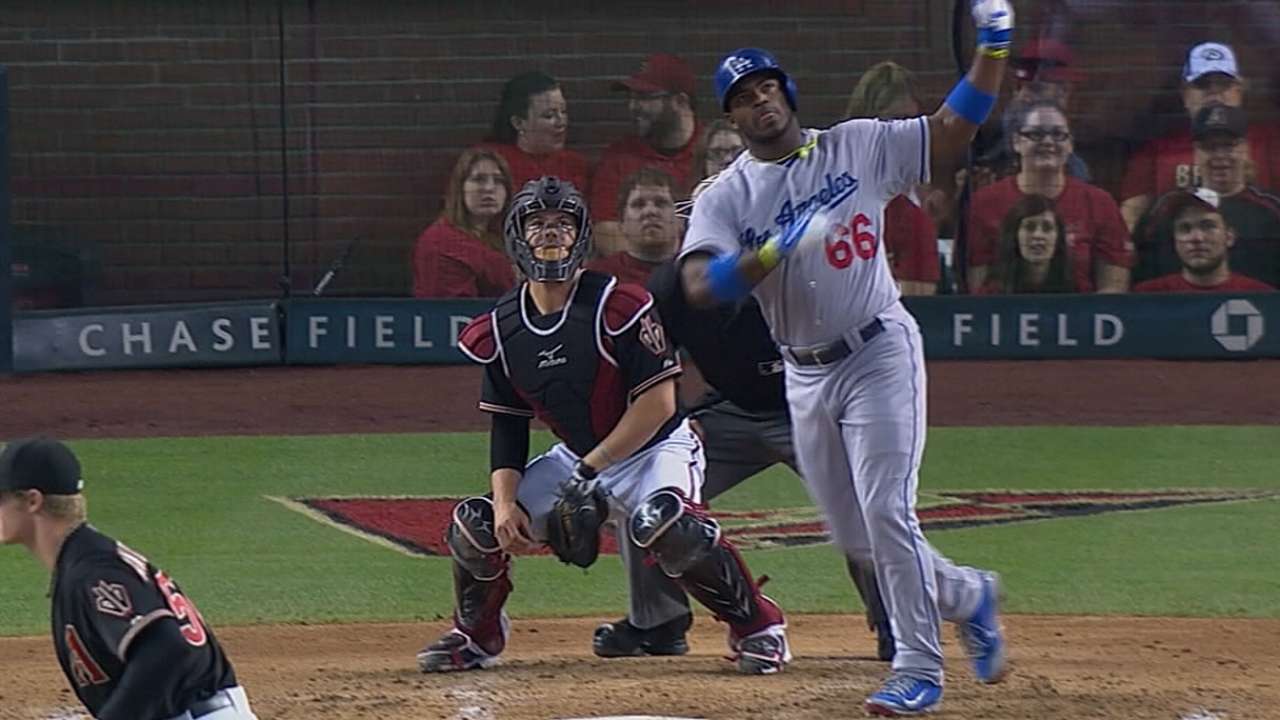 GLENDALE, Ariz. -- Yasiel Puig may be off to a slow start at the plate this spring, but manager Don Mattingly isn't concerned about his outfielder's offensive production.
"I don't think his spring was that great last year, either," Mattingly said. "I'm not really concerned about his average or anything like that. ... I think he looks fine. He's hit some balls decent."
Puig has batted .174 (4-for-23) with two walks and four strikeouts through nine Cactus League games. The 24-year-old is entering his third year in the Majors, coming off his first All-Star campaign, during which he hit .296/.382/.480 with 16 homers and 69 RBIs.
Mattingly chalked Puig's struggles up to the volatile nature of spring at-bats, as players work to find their rhythm at the plate for the regular season. The manager pointed to other examples around the clubhouse.
"Howie [Kendrick] felt like he was struggling, struggling, struggling, he was wanting extra at-bats and next thing you know he looks like he's ready for the season," Mattingly said. "[Adrian Gonzalez] is like that early. He struggled and then all of a sudden you seem to find your little rhythm."
A lack of hits in spring is particularly of less concern to the Dodgers skipper for players, like Puig, who are already locks for the big league roster, as opposed to those fighting for a roster spot.
"I think they look at it, they know they're going to be with us, too, so they're preparing," he said. "They're taking their at-bats different than a guy that's trying to show us what he can do."
Chad Thornburg is a reporter for MLB.com. This story was not subject to the approval of Major League Baseball or its clubs.