League resumes throwing with no discomfort
Dodgers reliever has been sidelined with shoulder issues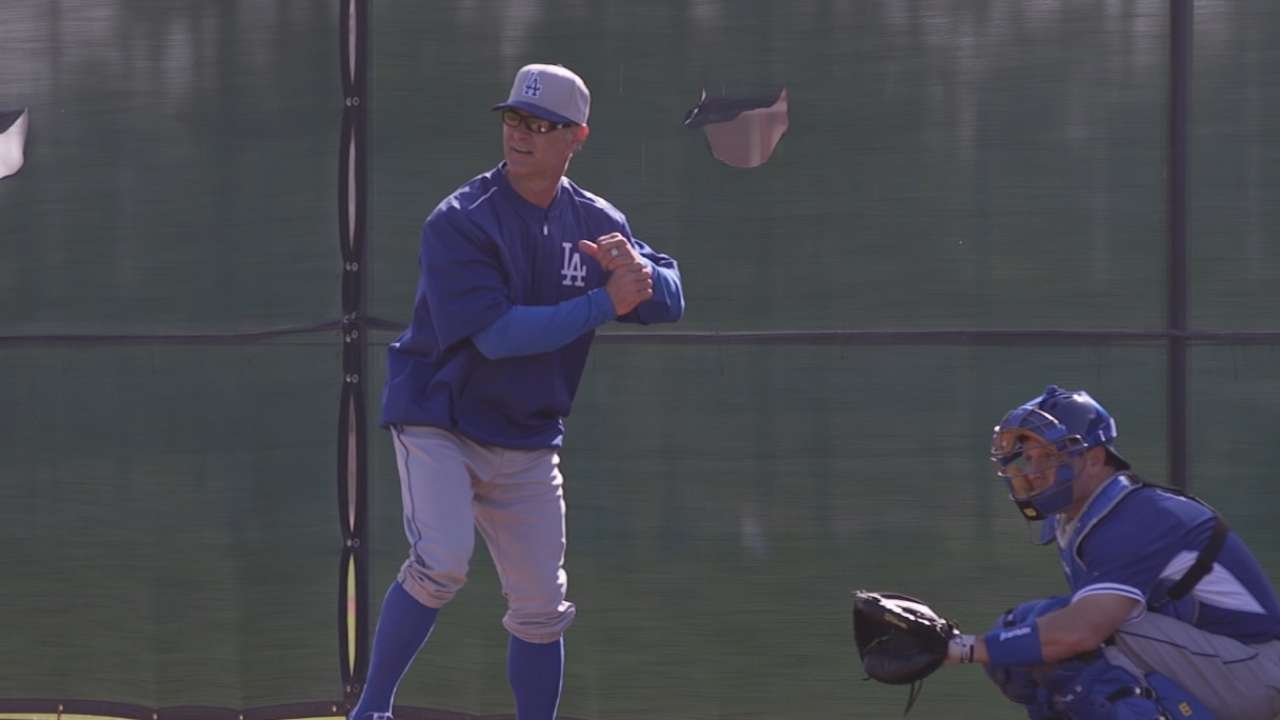 GLENDALE, Ariz. -- After taking several days off to rest his sore right shoulder, Dodgers reliever Brandon League resumed his throwing program Thursday.
League played catch from 60 feet, making about 40 throws. He said there were no immediate issues and he plans to throw again Friday to see how his shoulder responds.
"It went as planned. No setbacks as of yet," League said. "Just kind of putting my arm through the throwing motion and see if I felt anything. I didn't feel anything. I felt normal."
The right-hander experienced discomfort during a bullpen session on March 11. It persisted when he tried to play catch Sunday, after which he received an anti-inflammatory injection in his shoulder and was shut down for a few days.
In both instances, he felt the discomfort immediately, which did not happen Thursday.
Though League isn't restarting from the beginning of his throwing program, manager Don Mattingly acknowledged that the right-hander will be a little behind schedule when breaking camp with the rest of the team.
"He's going to have to cross some hurdles at this point," Mattingly said.
Worth noting
• Left-hander David Huff, whose wife went into labor Thursday, will start for the Dodgers on Saturday against the Rockies at Salt River Fields at Talking Stick. Righty Chad Gaudin will follow him, and Mattingly said he hopes to get five innings out of the pair.
The Dodgers skipper said the club is still evaluating both pitchers for a variety of roles, from long relief to spot starter.
Chad Thornburg is a reporter for MLB.com. This story was not subject to the approval of Major League Baseball or its clubs.