Cain and the perils of playing too much 'Madden'
Royals center fielder nearly missed bus in marathon gaming session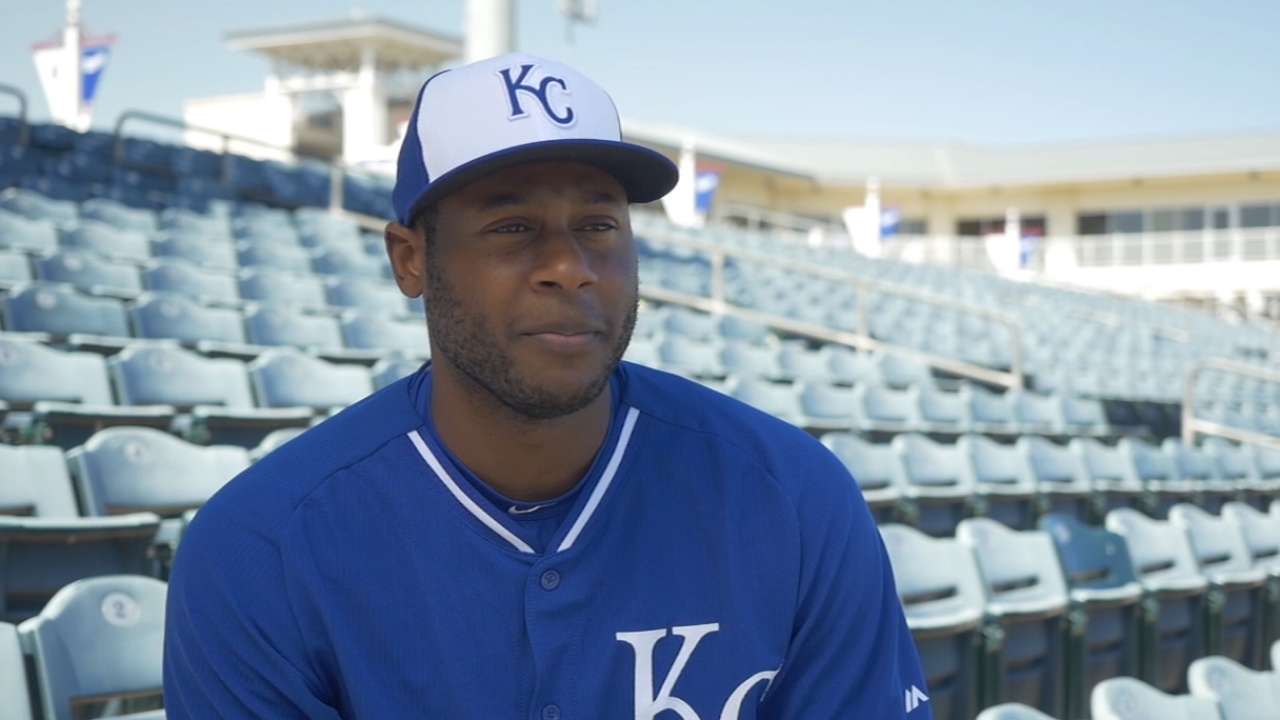 SURPRISE, Ariz. -- Everyone who knows Royals center fielder Lorenzo Cain knows he loves to play video games.
"I've been like that all my life," Cain said. "Even back when we had Nintendo. It's the way I relax."
But there have been occasions when Cain has gotten a little too relaxed, like the time at Tallahassee (Fla.) Community College when he almost missed the team bus for an away game because he fell asleep on his couch playing "Madden."
Cain's college roommate, Jeremy Haynes, remembers the comical scene.
"Well, the bus was supposed to leave in about 15 minutes and there's no sign of Lo," Haynes recalled. "I called him and got no answer. So, I get in my truck and go to our house and he is lying on the couch dead asleep. There's a bowl of ice cream there melting.
"I look at the 'Madden' game and it says it's 'Third and 57' from all the delay-of-game penalties he had gotten while he was sleeping. I shake him up. My man didn't say a word. He grabbed his uniform, put his bedroom shoes on and we were out.
"I think he went three for four in that game."
Reminded of that day, Cain howled in laughter.
"You know what? I got a homer that day, too," he said, smiling.
Jeffrey Flanagan is a reporter for MLB.com. Follow him on Twitter at @jflanagankc. This story was not subject to the approval of Major League Baseball or its clubs.