Morales brings veteran depth to Royals bullpen
Lefty likely cements reliever role with solid spring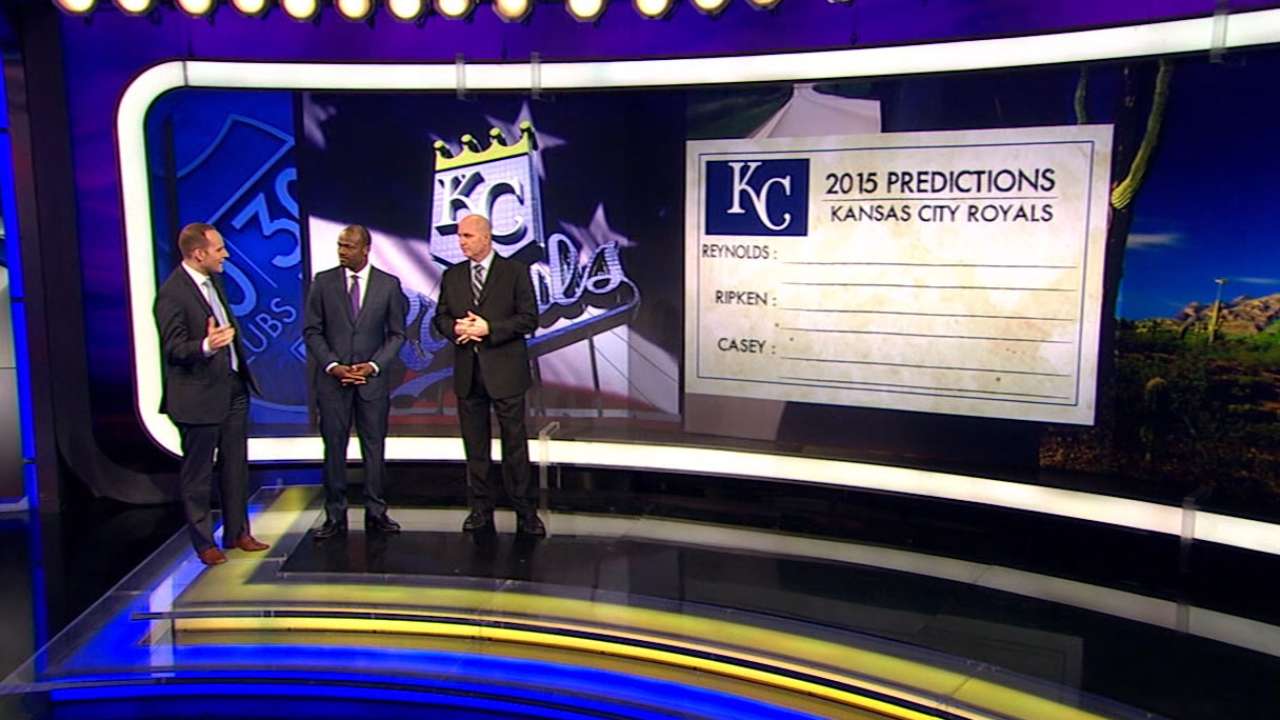 SURPRISE, Ariz. -- Just before left-hander Franklin Morales signed this offseason with the Royals, he decided to make one more phone call.
Morales called up Royals catcher Salvador Perez.
"You're going to be fine over here," Perez told him. "You're going to love it. Everybody here is great."
That's all Morales needed to hear, an assuring recruiting speech from a fellow Venezuelan.
"I felt like it would be the right thing," Morales said.
So Morales, 29, now is a Royal after eight big league seasons, five with the Rockies and three with the Red Sox.
And the Royals are glad to have him. The minute manager Ned Yost heard the Royals were in the running to sign Morales, he started thinking immediately what a solid addition Morales would be.
"I always focus on my team, so if I'm playing a guy who stands out against my team, I'll remember him," Yost said. "We talk about [free agents] sometimes and I'll kind of [try to remember them] but with [Morales], I remembered him right away.
"So when [general manager] Dayton [Moore] called and said they might sign him, I was excited. He's a guy who gives you more depth. You can't have too much depth."
Morales is battling several candidates for one of the final two or three spots open in the bullpen.
So far, so good. While Morales was likely to make the team when he signed, he has virtually cemented a spot with a solid spring -- a 1.29 ERA in seven innings with seven strikeouts.
Morales isn't thinking that way, though.
"I'm just looking to help the team," he said. "They'll decide. But it's been going very good. My pitches -- my fastball and my curve -- are going good."
After being shuttled between the rotation and the bullpen the past few years, Morales is glad the Royals have slated him for one job -- the bullpen.
"I feel more comfortable now knowing I'm going to relieve," he said. "Before I didn't know what I was going to do."
Morales believes he is best suited for the bullpen.
"This way I can use my fastball and my power," he said. "This will be good."
Jeffrey Flanagan is a reporter for MLB.com. Follow him on Twitter at @jflanagankc. This story was not subject to the approval of Major League Baseball or its clubs.