Votto's progress evident in 'spry' form
Manager Price gives former NL MVP kudos after working back from pulled muscle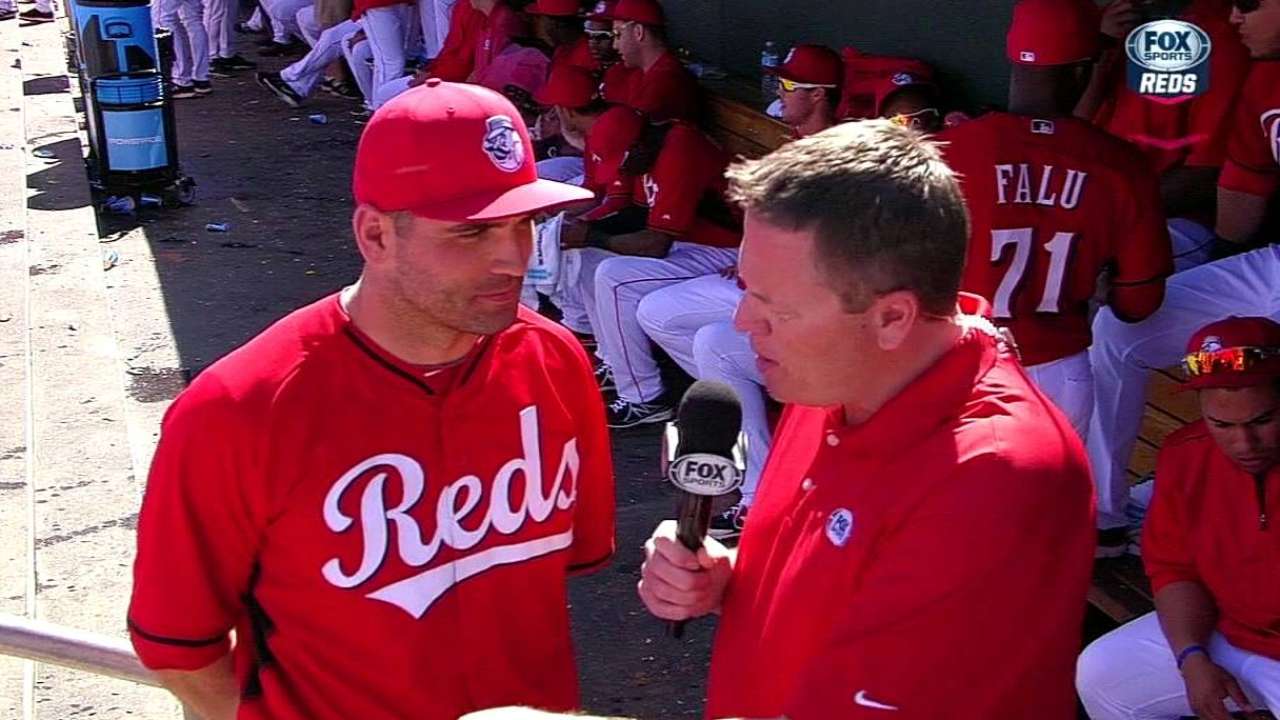 GOODYEAR, Ariz. -- Joey Votto took seven at-bats in a Minor League game earlier this week. He homered, walked four times and ran the bases seemingly all day long. On Wednesday, Votto played against the White Sox and got two more at-bats.
Considering that Votto missed 99 games last year because of a muscle pull near his knee, these are all good signs for the former National League MVP Award winner.
"He's feeling great," Reds manager Bryan Price said. "There's one benefit from injury, and that is the ability to completely focus on your rehabilitation and your overall strength, because you don't have to compete through it. So when you're on the disabled list, when you're injured, you're completely focused on putting all your attention on getting your body in shape. That's what he did.
"He just looks spry to me. I think that's the best word. He looks agile and spry, and [he has] a lot of energy. I'm sure that has to do with just the enthusiasm, the hard work in his offseason, but the enthusiasm of being back on the field. But I think he looks as good as he has in the last couple of years at this time."
Doug Miller is a reporter for MLB.com. Follow him on Twitter @DougMillerMLB. This story was not subject to the approval of Major League Baseball or its clubs.