Iglesias slated to cross off more rehab milestones
Shortstop could play back-to-back full games this weekend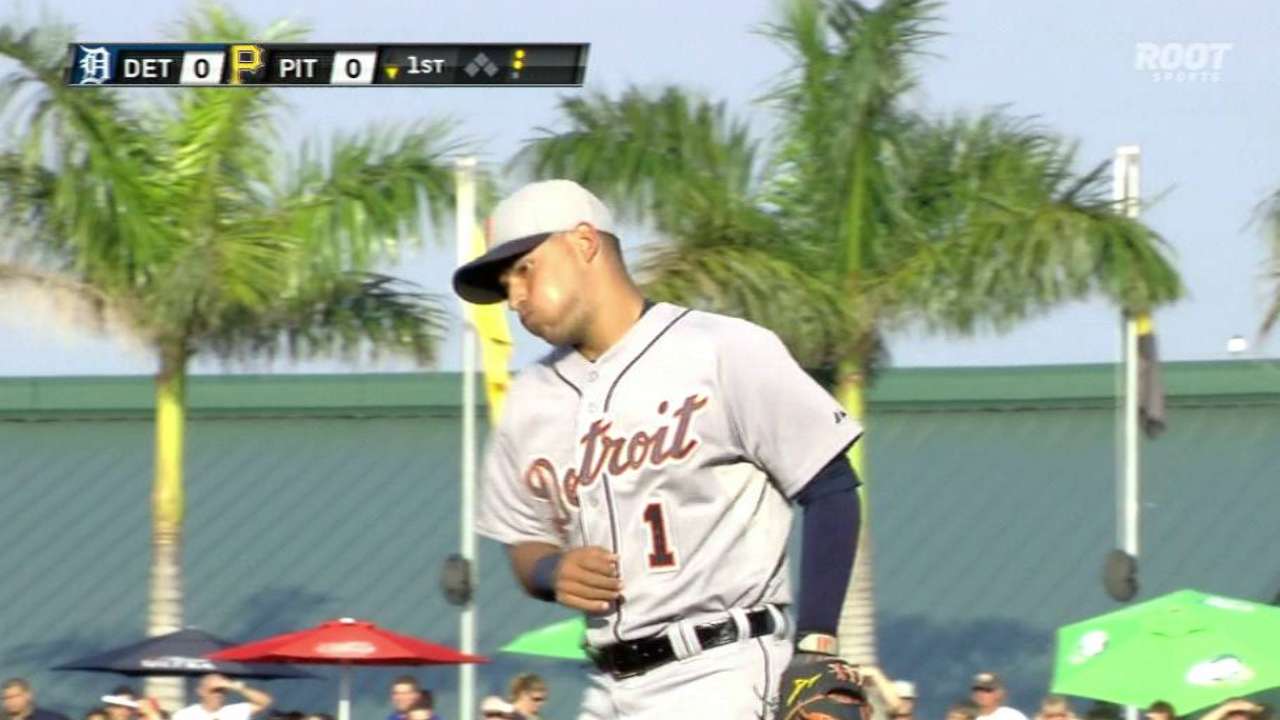 VIERA, Fla. -- Tigers shortstop Jose Iglesias should be crossing off at least one, if not two, major milestones in his rehab process over the next three days.
After playing a spring-high seven innings on Wednesday night and resting on Thursday, Iglesias could be in line to play his first full game in the field on Friday when the Tigers host the Yankees in Lakeland. Depending on how he responds to that task, he may even log his first full back-to-back outings this weekend.
After Friday's game against the Yankees, the Tigers will host the Mets on Saturday before breaking off for split-squad games against the Nationals and Braves on Sunday.
"With four games in the next three days, [Iglesias will] definitely get a decent chunk of playing time," manager Brad Ausmus said. "You'll see him back-to-back, I'm sure, at some point over the next three days."
Iglesias missed all of last season due to stress fractures in both shins, then sat out three games earlier this month due to an unrelated bruised right shin. He's been working his way back slowly this spring, having just appeared in back-to-back games at shortstop for the first time on Sunday and Monday.
Iglesias' bat is yet to come around this spring -- he has just two hits in 21 at-bats, equating to an .095 average -- but he has displayed good range in the field. More importantly, he's repeatedly responded well to each new step in the process, including playing those seven innings at shortstop on Wednesday night.
"I'm getting more and more comfortable with his ability to play on a regular basis," Ausmus said.
Paul Casella is a reporter for MLB.com. This story was not subject to the approval of Major League Baseball or its clubs.
This story was not subject to the approval of Major League Baseball or its clubs.