Veterans pleased Brewers picked up Roenicke's option
Gomez, Braun, Ramirez and Lucroy have great respect for their manager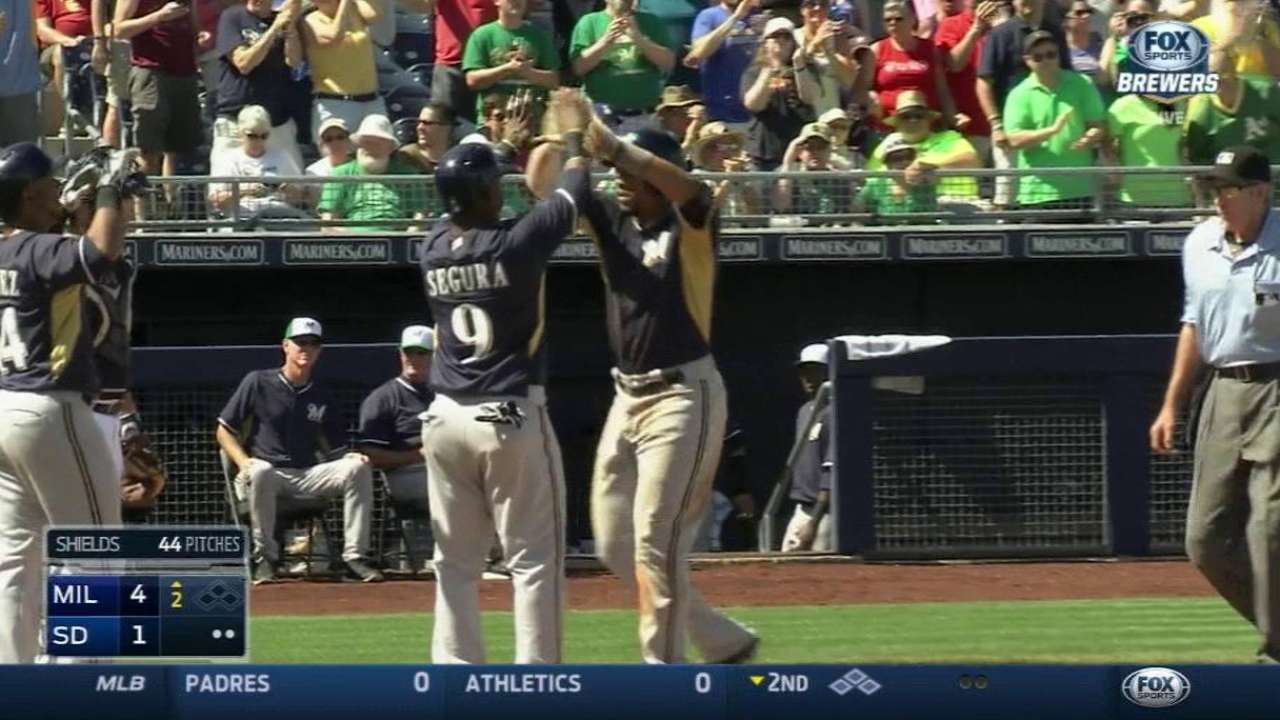 PHOENIX -- News that the Brewers had exercised manager Ron Roenicke's club option for 2016 was well-received in the clubhouse, where players lauded Roenicke's communication skills and defended him against lingering criticism related to last year's collapse.
Here's what the Brewers' core players had to say:
Carlos Gomez
"Teams that have been successful in the past, it seems like they always have a manager for a long time. This is going to be my fifth season with him, and this is when my career took off. Now I'm here for two more years, and he's here for two more years, too.
"He's been really good to this organization, and he's good to players. He always gives you protection and belief. He's fun to play for, because when you make a mistake, he believes you can learn from it. Some managers just get mad and get upset. When he tells you something, it's because he knows he's right.
"Sometime they blame managers, but what can managers do? If you put the players where you're supposed to put them and you lose the game, I don't believe in blaming the manager. We didn't do the job [as players]. That's it."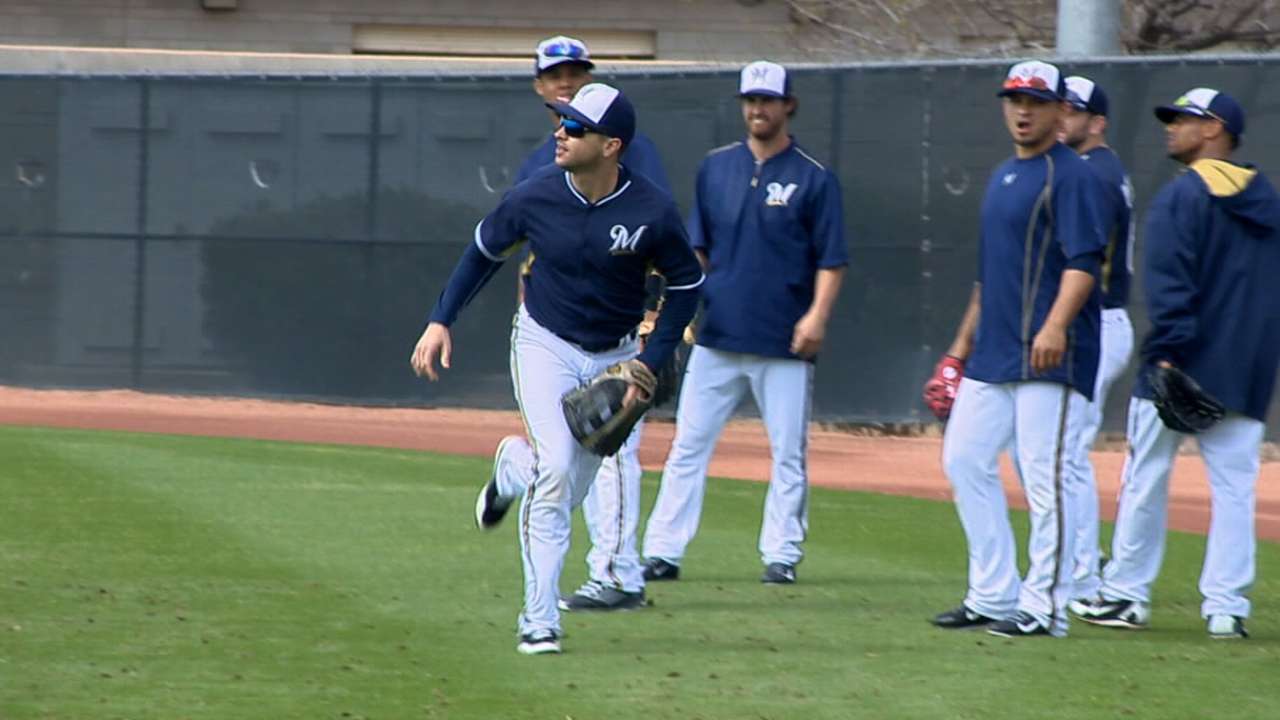 Ryan Braun
"We're happy and excited for him. We've said many times that we enjoy being his [players], we appreciate his support, we appreciate what a great communicator he is. He's a lot of fun to play for. So, certainly we're excited that it's not something we'll have to answer questions about or he'll have to answer questions about this year. Because as you guys have all seen, when guys are in the final year of their contract, it inevitably leads to those questions. It helps avoid a potential distraction for everybody.
"It was our fault that we didn't win [at the end of last season]. It's not his fault, it's not the front office's fault. It's our fault as players. So we were certainly hoping he wouldn't have to take the fall for our poor play the last month. More than anything, we're all thankful that he got an opportunity to come back, because we would have all felt terrible had he been gone, knowing it was our fault and not his fault."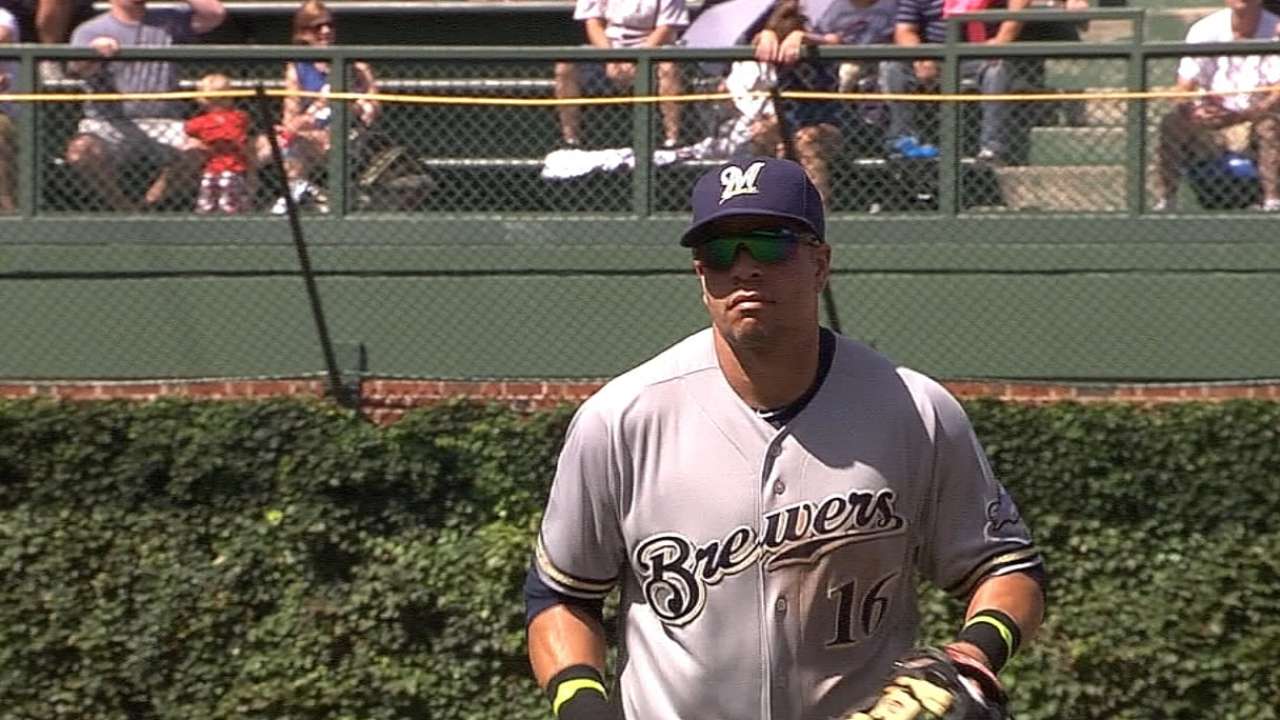 Aramis Ramirez
"Great guy, good manager, good person. He really looks out for you as a person. He's a winning manager, and he's a great communicator. He treats me -- with 16, 17 years in the big leagues -- just the way he treats [Luis] Jimenez, who has 20 days. He respects you. That's the biggest thing as a manager.
"[Last year's collapse] wasn't his fault. For me, it's never the manager's fault. We just fell, you know? We couldn't get anything going offensively. We pitched decent, but we just didn't get the job done, and that's not his fault. He did his best, changed the lineup and moved people around. There's nothing else he could do."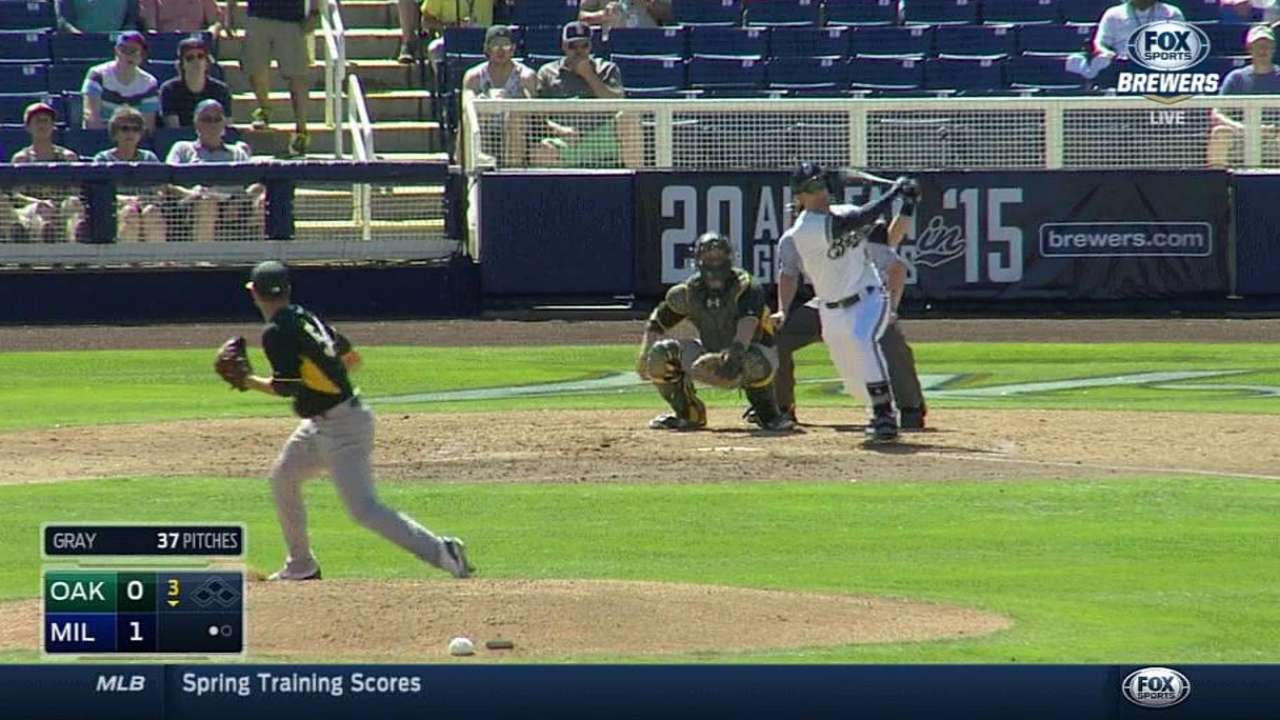 Jonathan Lucroy
"He talks to you. He tells you what he thinks. He's honest. That's all you can ask for in a manager, so I appreciate that. He's only the second manager I've ever played for, but I've enjoyed it.
"Whenever I've messed up in the past, he's always pulled me aside and talked to me. He's never blown me up in the dugout. That's a sign of self-control and maturity when you can be stoic. He'll talk to guys, but he'll never show you up. … Honestly, I've never felt he needed to do that. You come in here and blow a water cooler up -- what's that going to do? Honestly, what's that going to do? We're already out there giving it our best. It's eyewash."
Adam McCalvy is a reporter for MLB.com. Read his blog, Brew Beat, and follow him on Twitter at @AdamMcCalvy. This story was not subject to the approval of Major League Baseball or its clubs.